"I urge you with all the strength of my soul to approach the Eucharistic Table as often as possible. Feed on this Bread of the Angels from which you will draw the strength to fight inner struggles." Blessed Pier Giorgio Frassati
Today's

Meditation

"Who is Lucifer? He is a pure spirit, and was the most enlightened of all pure spirits, but is now at war with God and with His rule. The mystery of sin is merely the result of this conflict, which manifests itself in every possible way. Lucifer, as much as in him lies, will leave no stone unturned to destroy what God has made and ordered. Wherever he enters, there is the work of God defaced."
—Jean-Pierre de Caussade, p. 114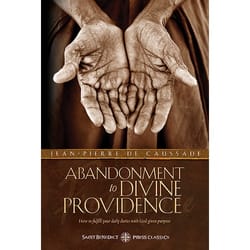 Daily

Verse
"I will greatly rejoice in the Lord, my soul shall exult in my God; for he has clothed me with the garments of salvation, he has covered me with the robe of righteousness, as a bridegroom decks himself with a garland, and as a bride adorns herself with her jewels." Isaiah 61:10
St. Catherine of Sweden
Saint of the Day
St. Catherine of Sweden (1331-1381) was the fourth of eight children born to St. Bridget of Sweden and her husband, Ulfo. As a child she was sent by her parents to be educated in a convent, and was later given in marriage to a German nobleman. Catherine was able to persuade her husband, a virtuous young man, to live together in a mutual vow of perpetual chastity. They lived happily together in complete devotion to God. After the death of her father, and with her husband's consent, Catherine accompanied her mother to Rome. While there, Catherine's husband died. She continued to be a companion to her mother and rejected further offers of marriage. Her mother worked to establish a new religious order, called the Order of the Holy Savior, or the Bridgettines. After her mother's death, Catherine took her body back to Sweden for burial while continuing the work of establishing the Bridgettines. She later traveled back to Rome to advocate for her mother's canonization and for Pope Urban VI to ratify her Order. While in Rome she became great friends with St. Catherine of Siena. St. Catherine of Sweden finally returned to Sweden and became abbess of the newly founded Bridgettines, living the rest of her days as a model of prayer and penance. St. Catherine of Sweden is the patron saint against abortions and miscarriages. Her feast day is March 24th.
Find a Devotional for this Saint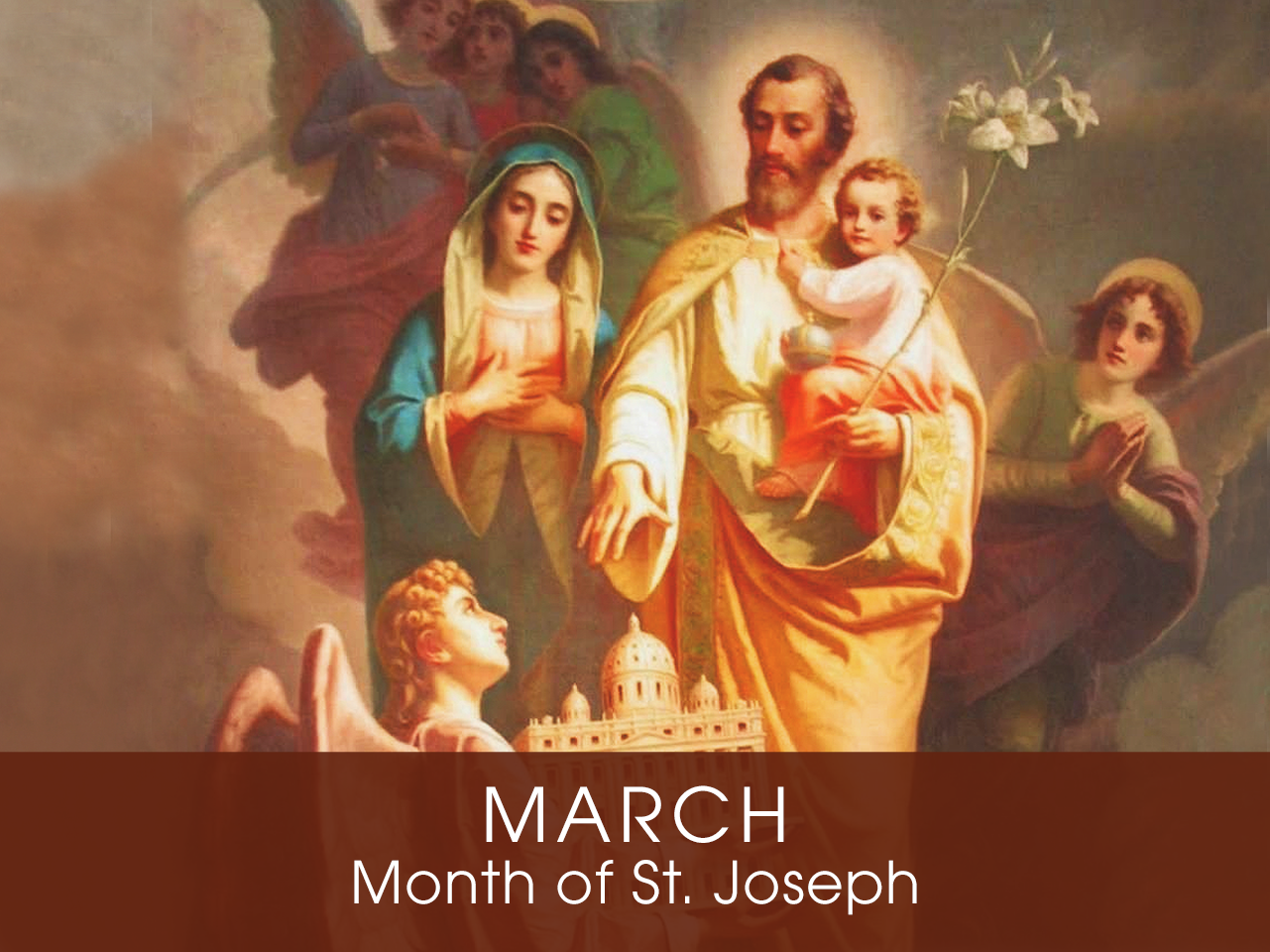 Month of the

St. Joseph
Devotion of the Month
The Church traditionally dedicates the month of March to the special veneration of St. Joseph, whose feast day is March 19th. "He was chosen by the eternal Father as the trustworthy guardian and protector of his greatest treasures, namely, his divine Son and Mary, Joseph's wife," says St. Bernardine of Siena. "He carried out this vocation with complete fidelity until at last God called him, saying 'Good and faithful servant, enter into the joy of your Lord.'" Due to St. Joseph's leadership of the Holy Family, he has been declared the protector and patron of the universal Catholic Church.
Find a Devotional or Sacramental
Daily Prayers
Prayer for the Dead
In your hands, O Lord, we humbly entrust our brothers and sisters.
In this life you embraced them with your tender love;
deliver them now from every evil and bid them eternal rest.
The old order has passed away: welcome them into paradise,
where there will be no sorrow, no weeping or pain,
but fullness of peace and joy with your Son and the Holy
Spirit forever and ever. Amen.
Prayer of Spiritual Communion
My Jesus, I believe that You are present in the most Blessed Sacrament. I love You above all things and I desire to receive You into my soul. Since I cannot now receive You sacramentally, come at least spiritually into my heart. I embrace You as if You were already there, and unite myself wholly to You. Never permit me to be separated from You. Amen.
Prayer for the Holy Father
Almighty and everlasting God, have mercy upon Thy servant, Pope Francis, our Supreme Pontiff, and direct him, according to Thy loving kindness, in the way of eternal salvation; that, of Thy gift, he may ever desire that which is pleasing unto Thee and may accomplish it with all his might. Through Christ Our Lord. Amen. Our Father. Hail Mary.