"Apart from the cross, there is no other ladder by which we may get to heaven." St. Rose of Lima
Today's

Meditation

"The queen bee never settles in her hive without being surrounded by her swarm, and charity never takes possession of the heart without bringing in her train all other virtues, exercising them and bringing them into play as a general his troops. But she does not call them forth suddenly, all at once, nor in all times and places. The good man is like a tree planted by the water-side that will bring forth its fruit in due season, because when a soul is watered with charity, it brings forth good works seasonably and with discretion."
—St. Francis de Sales, p. 117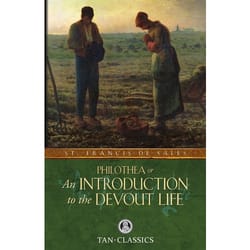 Daily

Verse
"Teach me thy way, O Lord, that I may walk in thy truth; unite my heart to fear thy name. I give thanks to thee, O Lord my God, with my whole heart, and I will glorify thy name for ever. For great is thy steadfast love toward me; thou hast delivered my soul from the depths of Sheol." Psalm 86:11-13
St. Dismas
Saint of the Day
St. Dismas (1st c.) is the name Church tradition has given to the "Good Thief," one of the two criminals who were crucified alongside Jesus Christ on Good Friday. All we know about St. Dismas is what is mentioned of him in the Gospels: "Now one of the criminals hanging there reviled Jesus, saying, 'Are you not the Messiah? Save yourself and us.' The other [St. Dismas] however, rebuking him, said in reply, 'Have you no fear of God, for you are subject to the same condemnation? And indeed, we have been condemned justly, for the sentence we received corresponds to our crimes, but this man has done nothing criminal.'" Then St. Dismas, as an expression of his faith in Christ as the Messiah, said, "Jesus, remember me when you come into your kingdom." Jesus replied to St. Dismas, "Amen, I say to you, today you will be with me in Paradise" (Luke 23:39-42). The feast day of St. Dismas is March 25.
Find a Devotional for this Saint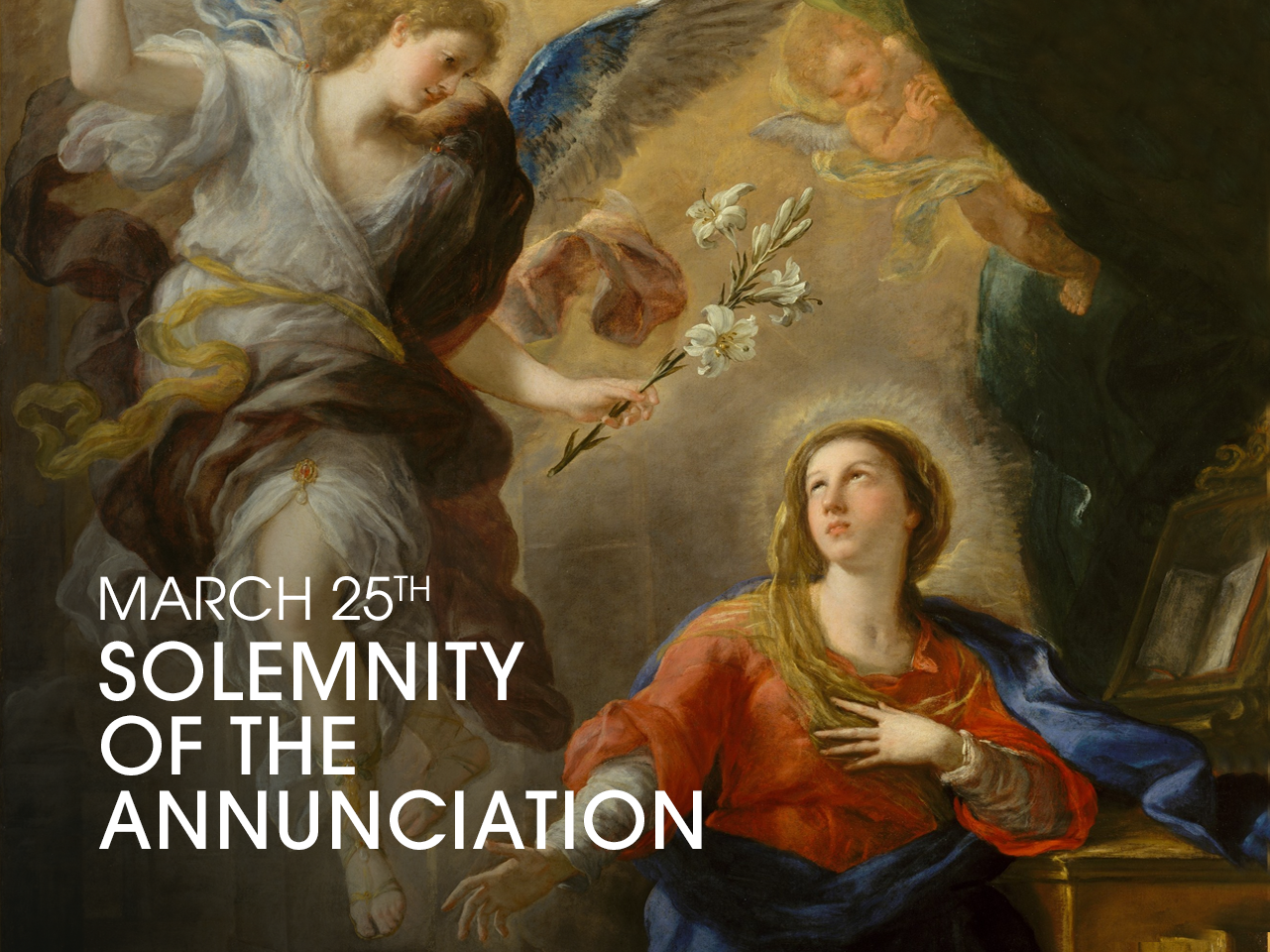 The Annunciation
Feast Day
The Solemnity of the Annunciation, celebrated on March 25th, honors the profound meeting between the Archangel Gabriel and the Virgin Mary, as recorded in St. Luke's Gospel. On this day St. Gabriel announced to Mary Immaculate that she would miraculously conceive a Child by the Holy Spirit, the long-awaited Messiah who would save mankind from their sins. This is the moment of the Blessed Virgin Mary's great fiat of perfect submission to the Divine will. This day on which the Church celebrates the Incarnation of Jesus Christ in the womb of His Blessed Mother is exactly nine months before the Feast of the Nativity on December 25th.
See More About Today's Feast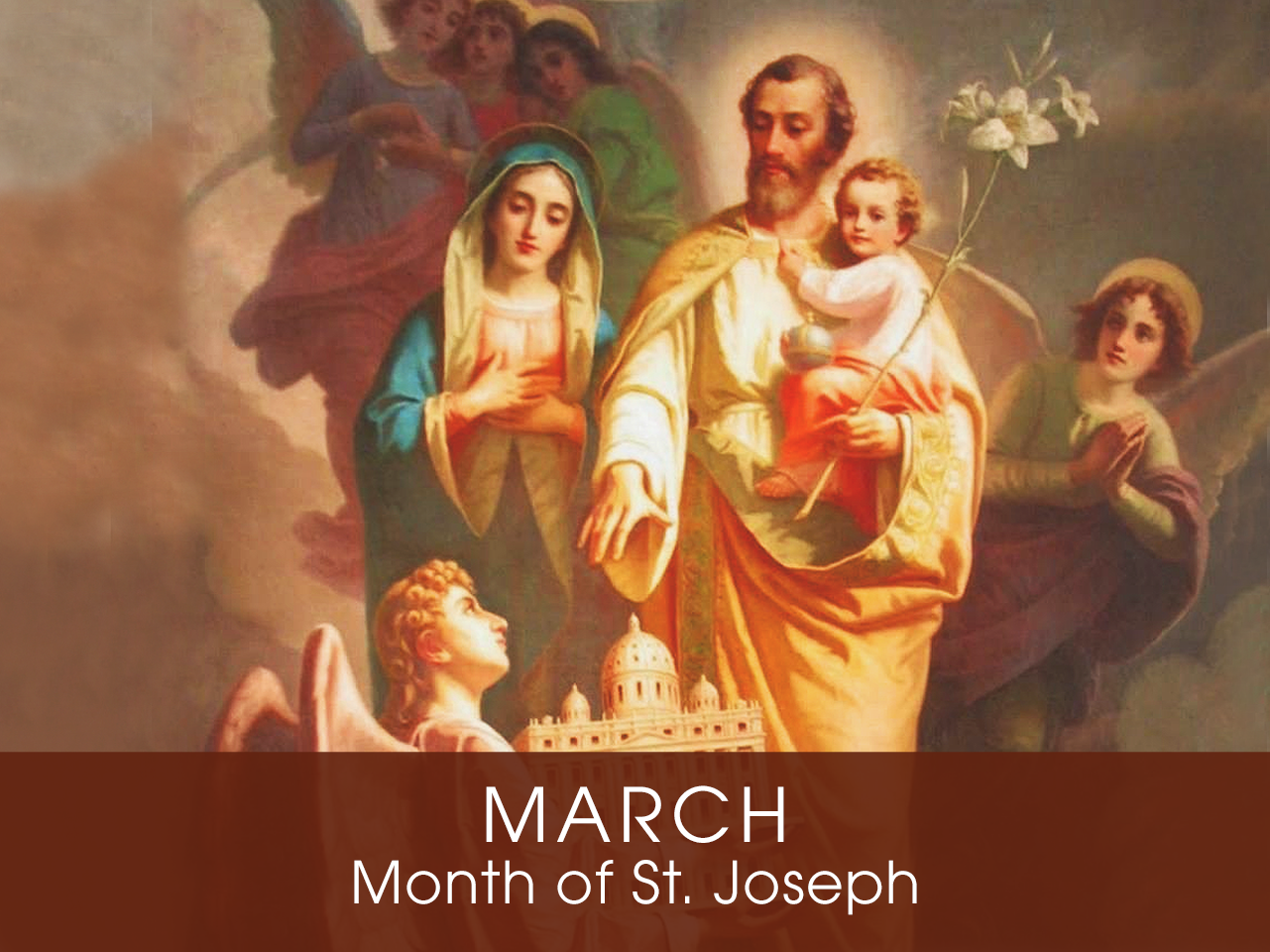 Month of the

St. Joseph
Devotion of the Month
The Church traditionally dedicates the month of March to the special veneration of St. Joseph, whose feast day is March 19th. "He was chosen by the eternal Father as the trustworthy guardian and protector of his greatest treasures, namely, his divine Son and Mary, Joseph's wife," says St. Bernardine of Siena. "He carried out this vocation with complete fidelity until at last God called him, saying 'Good and faithful servant, enter into the joy of your Lord.'" Due to St. Joseph's leadership of the Holy Family, he has been declared the protector and patron of the universal Catholic Church.
Find a Devotional or Sacramental
Daily Prayers
Prayer for the Dead
In your hands, O Lord, we humbly entrust our brothers and sisters.
In this life you embraced them with your tender love;
deliver them now from every evil and bid them eternal rest.
The old order has passed away: welcome them into paradise,
where there will be no sorrow, no weeping or pain,
but fullness of peace and joy with your Son and the Holy
Spirit forever and ever. Amen.
Prayer of Spiritual Communion
My Jesus, I believe that You are present in the most Blessed Sacrament. I love You above all things and I desire to receive You into my soul. Since I cannot now receive You sacramentally, come at least spiritually into my heart. I embrace You as if You were already there, and unite myself wholly to You. Never permit me to be separated from You. Amen.
Prayer for the Holy Father
Almighty and everlasting God, have mercy upon Thy servant, Pope Francis, our Supreme Pontiff, and direct him, according to Thy loving kindness, in the way of eternal salvation; that, of Thy gift, he may ever desire that which is pleasing unto Thee and may accomplish it with all his might. Through Christ Our Lord. Amen. Our Father. Hail Mary.