"O man, when the world hates you and is faithless toward you, think of your God, how he was struck and spat upon. You should not accuse your neighbor of guilt, but pray to God that he be merciful to you both." St. Nicholas of Flue
Today's

Meditation

"This world is filled with many vulgar and dishonorable things that will claw and tear at your Christian purity if you allow them to. Don't let them! Seek instead the things of God. He will purify you and free you from your slavery to profane and inconsequential things."
—Patrick Madrid, p. 1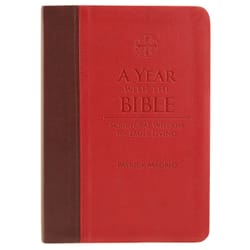 Daily

Verse
"Let not your heart envy sinners, but continue in the fear of the Lord all the day. Surely there is a future, and your hope will not be cut off." Proverbs 23:17-18
St. Margaret Clitherow
Saint of the Day
St. Margaret Clitherow (1556-1586), also called Margaret of York, lived in York, England, the daughter of a candlemaker and wife of a wealthy Protestant butcher. She was raised Anglican just after the time that King Henry VIII severed the Church of England from communion with the Roman Catholic Church. A few years after her marriage, at the age of 18, she converted to the Catholic Church due to the work of covert missionary Catholic priests. While her husband remained Protestant, she aided persecuted Catholics by sheltering priests (which included her brother-in-law) and having Mass and Confessions said in her home, which became a safe house and hiding place for priests. Margaret witnessed the torturous death of many of the priests she aided, and she would publicly pray on the spot of their martyrdom. Undaunted in her work, she was imprisoned numerous times. On her final arrest she was charged for harboring Catholic priests and was condemned to a public execution by being crushed to death, a martyrdom of which she considered herself unworthy. All three of her children entered the religious life, two priests and a nun. St. Margaret Clitherow, the "Pearl of York," is the patron saint of martyrs, businesswomen, and converts. Her feast day is March 26th.
Find a Devotional for this Saint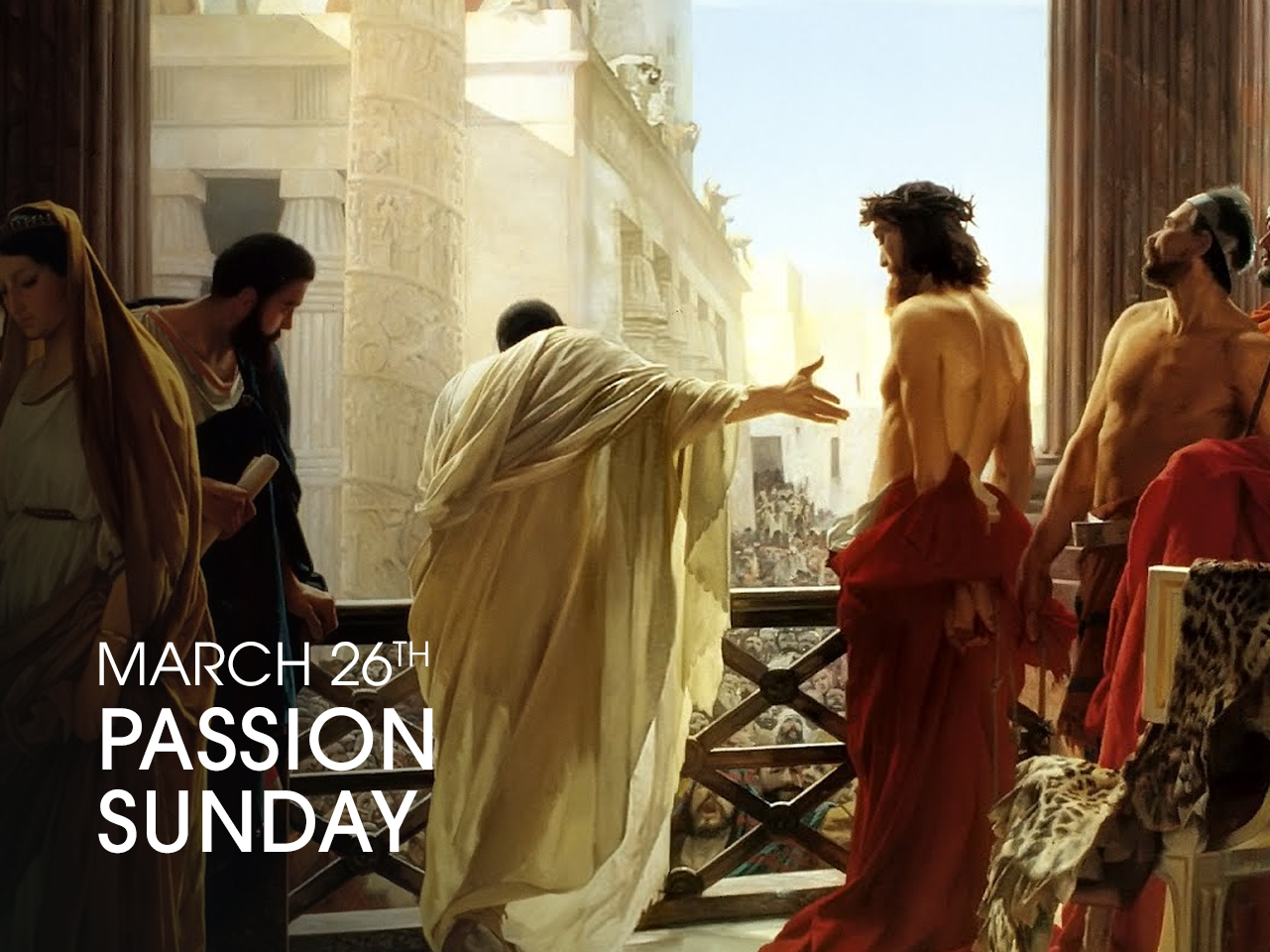 Passion Sunday
Feast Day
The 5th Sunday of Lent is historically known as "Passion Sunday" which ushers in the final two weeks of Lent, called "Passiontide." Passiontide is characterized by a heightened celebration of Lent as Easter approaches, reaching its peak during Holy Week. During this period the faithful redouble their Lenten penances. It is also customary on this day to shroud all the sacred images in the churches with purple cloths, except the Stations of the Cross. On Good Friday the crucifixes are unveiled, while the other sacred images are unveiled on the afternoon of Holy Saturday in preparation for the Easter Vigil. This imagery calls to mind how Christ hid his Divinity during his Passion and death, no longer performing miracles until his Resurrection from the dead. Likewise, the holy images are veiled in imitation of their Lord, their glory being unveiled with the joy of the celebration of Easter.
See More About Today's Feast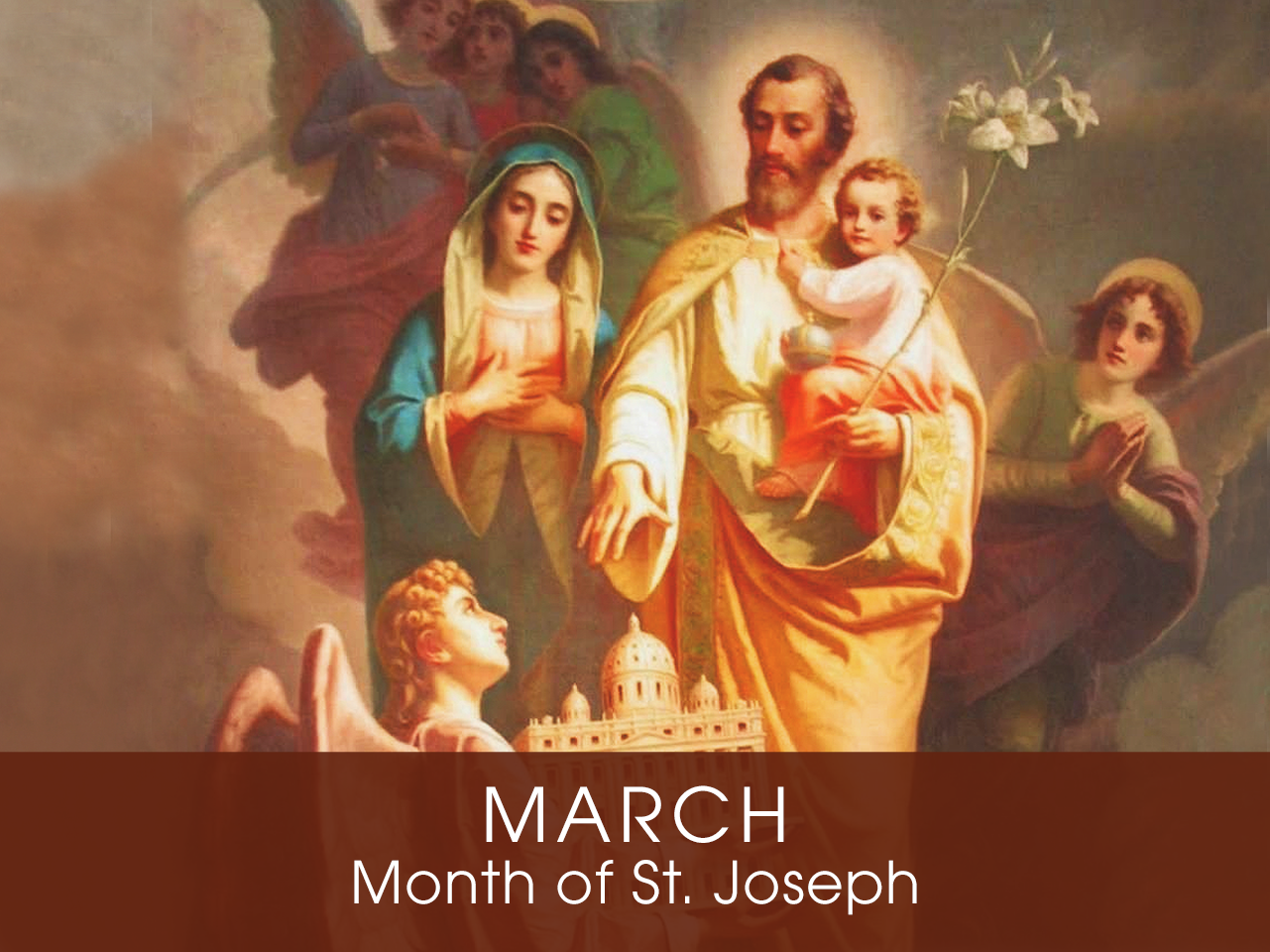 Month of the

St. Joseph
Devotion of the Month
The Church traditionally dedicates the month of March to the special veneration of St. Joseph, whose feast day is March 19th. "He was chosen by the eternal Father as the trustworthy guardian and protector of his greatest treasures, namely, his divine Son and Mary, Joseph's wife," says St. Bernardine of Siena. "He carried out this vocation with complete fidelity until at last God called him, saying 'Good and faithful servant, enter into the joy of your Lord.'" Due to St. Joseph's leadership of the Holy Family, he has been declared the protector and patron of the universal Catholic Church.
Find a Devotional or Sacramental
Daily Prayers
Prayer for the Dead
In your hands, O Lord, we humbly entrust our brothers and sisters.
In this life you embraced them with your tender love;
deliver them now from every evil and bid them eternal rest.
The old order has passed away: welcome them into paradise,
where there will be no sorrow, no weeping or pain,
but fullness of peace and joy with your Son and the Holy
Spirit forever and ever. Amen.
Prayer of Spiritual Communion
My Jesus, I believe that You are present in the most Blessed Sacrament. I love You above all things and I desire to receive You into my soul. Since I cannot now receive You sacramentally, come at least spiritually into my heart. I embrace You as if You were already there, and unite myself wholly to You. Never permit me to be separated from You. Amen.
Prayer for the Holy Father
Almighty and everlasting God, have mercy upon Thy servant, Pope Francis, our Supreme Pontiff, and direct him, according to Thy loving kindness, in the way of eternal salvation; that, of Thy gift, he may ever desire that which is pleasing unto Thee and may accomplish it with all his might. Through Christ Our Lord. Amen. Our Father. Hail Mary.