"The school of Christ is the school of love. In the last day, when the general examination takes place ... Love will be the whole syllabus." St. Robert Bellarmine
Today's

Meditation

"Set free from human judgment, we should count as true only what God sees in us, what he knows, and what he judges. God does not judge as man does. Man sees only the countenance, only the exterior. God penetrates to the depths of our hearts. God does not change as man does. His judgment is in no way inconstant. He is the only one upon whom we should rely. How happy we are then, and how peaceful! We are no longer dazzled by appearances, or stirred up by opinions; we are united to the truth and depend upon it alone. I am praised, blamed, treated with indifference, disdained, ignored, or forgotten; none of this can touch me. I will be no less than I am. Men and women want to play at being a creator. They want to give me existence in their opinion, but this existence that they want to give me is nothingness. It is an illusion, a shadow, an appearance, that is, at bottom, nothingness. What is this shadow, always following me, behind me, at my side? Is it me, or something that belongs to me? No. Yet does not this shadow seem to move with me? No matter: it is not me. So it is with the judgements of men: they would follow me everywhere, paint me, sketch me, make me move according to their whim, and, in the end, give me some sort of existence … but I am disabused of this error. I am content with a hidden life. How peaceful it is! Whether I truly live this Christian life of which St. Paul speaks, I do not know, nor can I know with certainty. But I hope that I do, and I trust in God's goodness to help me."
—Bishop Jacques-Benigne Bossuet, p. 99-101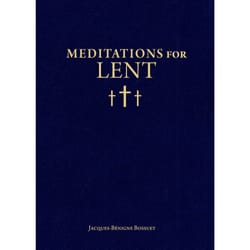 Daily

Verse
"For we must all appear before the judgment seat of Christ, so that each one may receive recompense, according to what he did in the body, whether good or evil." 2 Corinthians 5:10
St. John of Egypt
Saint of the Day
St. John of Egypt (4th c.), also known as John the Hermit or John the Anchorite, worked alongside his father, a carpenter, until he was twenty-five years old. He then discerned a call from God to go out into the desert and become a hermit. He spent sixteen years in spiritual training under the care of a religious superior who commanded him to perform difficult and unreasonable tasks, which John obeyed with childlike simplicity. After this time of spiritual training he withdrew into greater solitude in a small cell at the top of a cliff, praying incessantly and avoiding contact with people for the last fifty years of his life. He had the gift of prophecy and could perform miracles, and foretold to Emperor Theodosius his future victories as well as the time of his death. People traveled from afar for his counsel or blessings, and to hear him preach. He would receive visitors two days a week from a tiny window in his cell. He became so famous for his holiness that St. Augustine wrote of him, making reference to the devils who came to tempt John continually. St. John of Egypt's feast day is March 27th.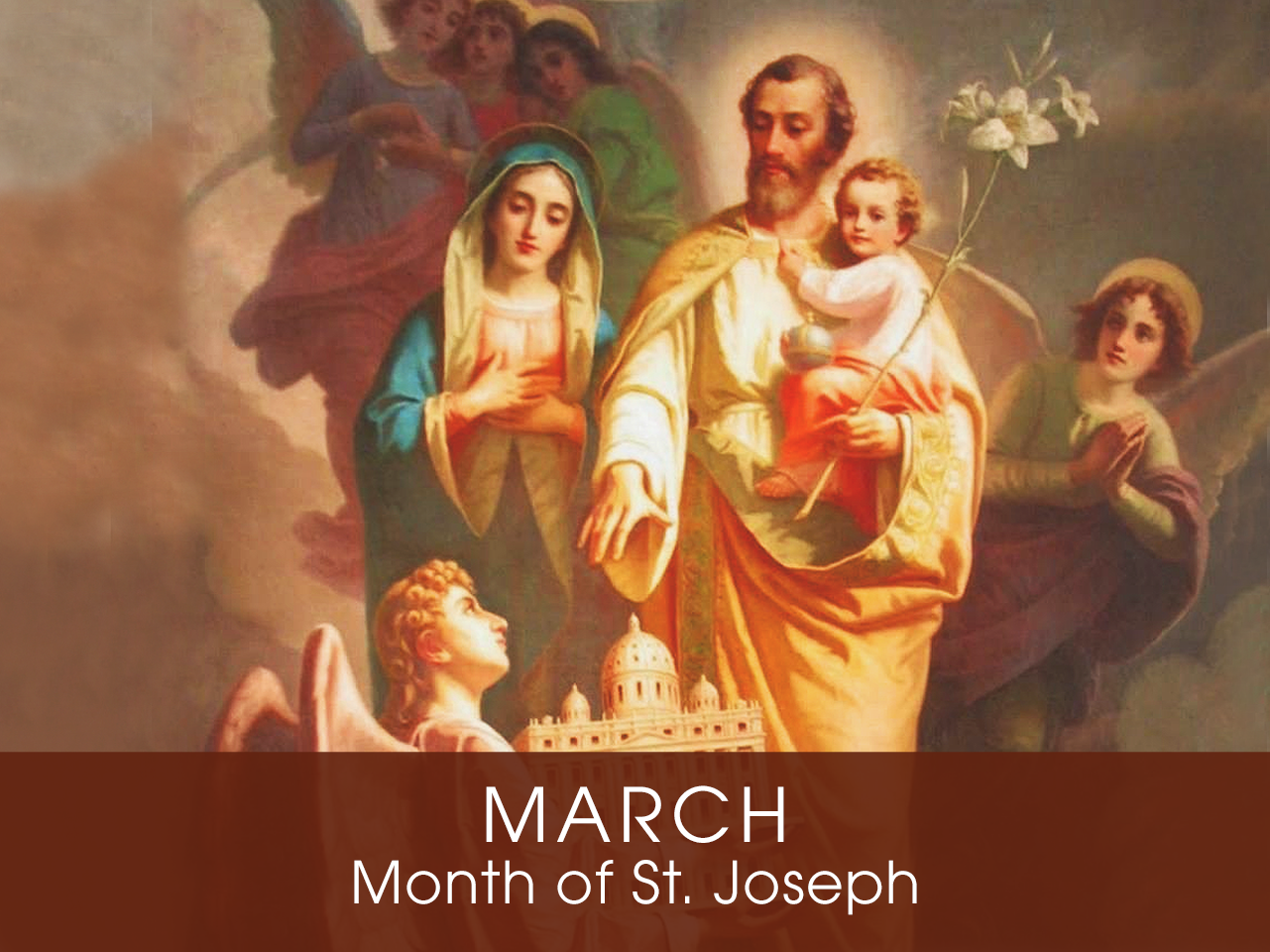 Month of the

St. Joseph
Devotion of the Month
The Church traditionally dedicates the month of March to the special veneration of St. Joseph, whose feast day is March 19th. "He was chosen by the eternal Father as the trustworthy guardian and protector of his greatest treasures, namely, his divine Son and Mary, Joseph's wife," says St. Bernardine of Siena. "He carried out this vocation with complete fidelity until at last God called him, saying 'Good and faithful servant, enter into the joy of your Lord.'" Due to St. Joseph's leadership of the Holy Family, he has been declared the protector and patron of the universal Catholic Church.
Find a Devotional or Sacramental
Daily Prayers
Prayer for the Dead
In your hands, O Lord, we humbly entrust our brothers and sisters.
In this life you embraced them with your tender love;
deliver them now from every evil and bid them eternal rest.
The old order has passed away: welcome them into paradise,
where there will be no sorrow, no weeping or pain,
but fullness of peace and joy with your Son and the Holy
Spirit forever and ever. Amen.
Prayer of Spiritual Communion
My Jesus, I believe that You are present in the most Blessed Sacrament. I love You above all things and I desire to receive You into my soul. Since I cannot now receive You sacramentally, come at least spiritually into my heart. I embrace You as if You were already there, and unite myself wholly to You. Never permit me to be separated from You. Amen.
Prayer for the Holy Father
Almighty and everlasting God, have mercy upon Thy servant, Pope Francis, our Supreme Pontiff, and direct him, according to Thy loving kindness, in the way of eternal salvation; that, of Thy gift, he may ever desire that which is pleasing unto Thee and may accomplish it with all his might. Through Christ Our Lord. Amen. Our Father. Hail Mary.