"Cheerfulness strengthens the heart and makes us persevere in a good life. Therefore the servant of God ought always to be in good spirits." St. Philip Neri
Today's

Meditation

"The fact that we can't save ourselves is something we acknowledge in words, but in fact we find it very hard to accept. We'd all like to be saved by our own efforts…to shine in other people's eyes, even on the spiritual level. Worldly people want to be highly regarded because they have luxurious cars, expensive watches, designer clothes, professional prestige, and go around with beautiful people. As good Christians, we may want to stand out for our virtues, charisms, experience, and sound judgement. Then we consider that we are on the right path. But in fact we're in danger of ending up with exactly the same mindset as the worldly people described above. Very often, without realizing it, we have a worldly outlook on the spiritual life: self-fulfillment, self-affirmation, expansion of the ego, etc. And spiritual pride, we must be aware, is sometimes more destructive than social, worldly pride."
—Fr. Jacques Philippe, pg. 34-35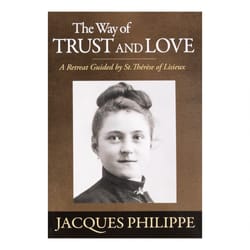 Daily

Verse
"Are not two sparrows sold for a small coin? Yet not one of them falls to the ground without your Father's knowledge. Even all the hairs of your head are counted. So do not be afraid; you are worth more than many sparrows." Matthew 10:29-31
St. Conon of Naso
Saint of the Day
St. Conon of Naso (1139–1236) was a wealthy nobleman, the son of a Count, from Naso, Italy. He was a devout young man, and at the age of 15 become a monk. He lived as a hermit until being called to serve the local monastery as its abbot. Upon the death of his parents he distributed his inheritance to the poor. While on pilgrimage to Jerusalem he had a vision of a priest he knew being choked by a snake. Conan raced to the priest to warn him of the danger. The priest's heart was convicted by the truth of the vision and confessed that he was hoarding money and neglecting the poor. Under Conan's direction the priest gave his excessive savings to the poor and recommitted his life to serving others. After his death, Conon was hailed as a miracle worker. The city of Naso experienced a series of terrible storms which destroyed crops and disrupted the shipping trade, and the city ran out of grain and other food supplies. When the famine became severe, St. Conon appeared in a vision to a ship captain who was preparing to transport a load of grain. Conon told the captain to change course and take the grain to Naso. The captain obeyed the vision and arrived in Naso with food to relieve the famine. St. Conon's feast day is March 28th.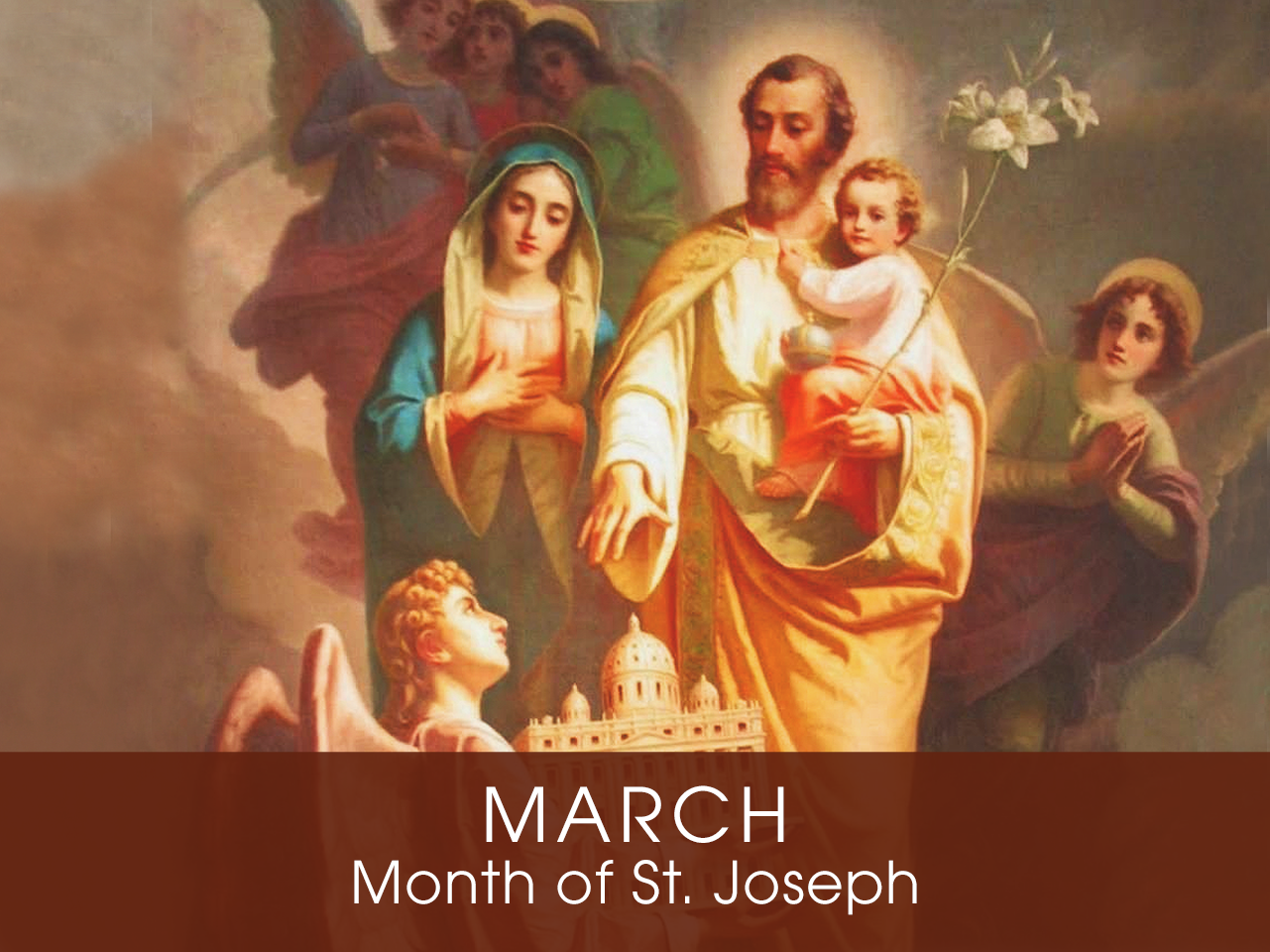 Month of the

St. Joseph
Devotion of the Month
The Church traditionally dedicates the month of March to the special veneration of St. Joseph, whose feast day is March 19th. "He was chosen by the eternal Father as the trustworthy guardian and protector of his greatest treasures, namely, his divine Son and Mary, Joseph's wife," says St. Bernardine of Siena. "He carried out this vocation with complete fidelity until at last God called him, saying 'Good and faithful servant, enter into the joy of your Lord.'" Due to St. Joseph's leadership of the Holy Family, he has been declared the protector and patron of the universal Catholic Church.
Find a Devotional or Sacramental
Daily Prayers
Prayer for the Dead
In your hands, O Lord, we humbly entrust our brothers and sisters.
In this life you embraced them with your tender love;
deliver them now from every evil and bid them eternal rest.
The old order has passed away: welcome them into paradise,
where there will be no sorrow, no weeping or pain,
but fullness of peace and joy with your Son and the Holy
Spirit forever and ever. Amen.
Prayer of Spiritual Communion
My Jesus, I believe that You are present in the most Blessed Sacrament. I love You above all things and I desire to receive You into my soul. Since I cannot now receive You sacramentally, come at least spiritually into my heart. I embrace You as if You were already there, and unite myself wholly to You. Never permit me to be separated from You. Amen.
Prayer for the Holy Father
Almighty and everlasting God, have mercy upon Thy servant, Pope Francis, our Supreme Pontiff, and direct him, according to Thy loving kindness, in the way of eternal salvation; that, of Thy gift, he may ever desire that which is pleasing unto Thee and may accomplish it with all his might. Through Christ Our Lord. Amen. Our Father. Hail Mary.