"Pray, hope and don't worry. Anxiety doesn't help at all. Our Merciful Lord will listen to your prayer." Saint Padre Pio of Pietrelcina
Today's

Meditation

"Thus sin renders the soul miserable, weak and torpid, inconstant in doing good, cowardly in resisting temptation, slothful in the observance of God's commandments. It deprives her of true liberty and of that sovereignty which she should never resign; it makes her a slave to the world, the flesh, and the devil; it subjects her to a harder and more wretched servitude than that of the unhappy Israelites in Egypt or Babylon. Sin so dulls and stupefies the spiritual senses of man that he is deaf to God's voice and inspirations; blind to the dreadful calamities which threaten him; insensible to the sweet odor of virtue and the example of the saints; incapable of tasting how sweet the Lord is, or feeling the touch of His benign hand in the benefits which should be a constant incitement to his greater love. Moreover, sin destroys the peace and joy of a good conscience, takes away the soul's fervor, and leaves her an object abominable in the eyes of God and His saints. The grace of justification delivers us from all these miseries. For God, in His infinite mercy, is not content with effacing our sins and restoring us to His favor; He delivers us from the evils sin has brought upon us, and renews the interior man in his former strength and beauty. Thus He heals our wounds, breaks our bonds, moderates the violence of our passions, restores with true liberty the supernatural beauty of the soul, reestablishes us in the peace and joy of a good conscience, reanimates our interior senses, inspires us with ardor for good and a salutary hatred of sin, makes us strong and constant in resisting evil, and thus enriches us with an abundance of good works. In fine, He so perfectly renews the inner man with all his faculties that the Apostle calls those who are thus justified new men and new creatures."
—Venerable Louis Of Grenada, p. 46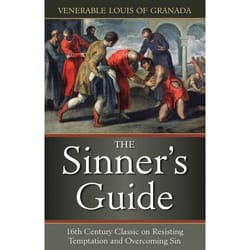 Daily

Verse
"For to you has been granted, for the sake of Christ, not only to believe in him but also to suffer for him." Philippians 1:29
St. Berthold of Mt. Carmel
Saint of the Day
St. Berthold of Mt. Carmel (d. 1195), also known as Bartoldus of Calabria, was born in France, the son of a Count. He excelled at his studies and was ordained a priest. Berthold's brother, Aymeric, became the Latin patriarch of Antioch. The two joined together to participate in a Crusade to the Holy Land. While in the Holy Land, Berthold traveled to Mount Carmel and built a monastery and church dedicated to the Prophet Elijah. He gathered together a number of hermits scattered throughout Palestine to live together in imitation of the life of the great prophet as recorded in the Old Testament. Berthold became the group's superior and stayed with the community at Mount Carmel for 45 years until his death in 1195. It was the life and work of St. Berthold that laid the foundation for the Carmelite Order, whose rule was approved by Pope Honorius III in 1226. St. Berthold's feast day is March 29.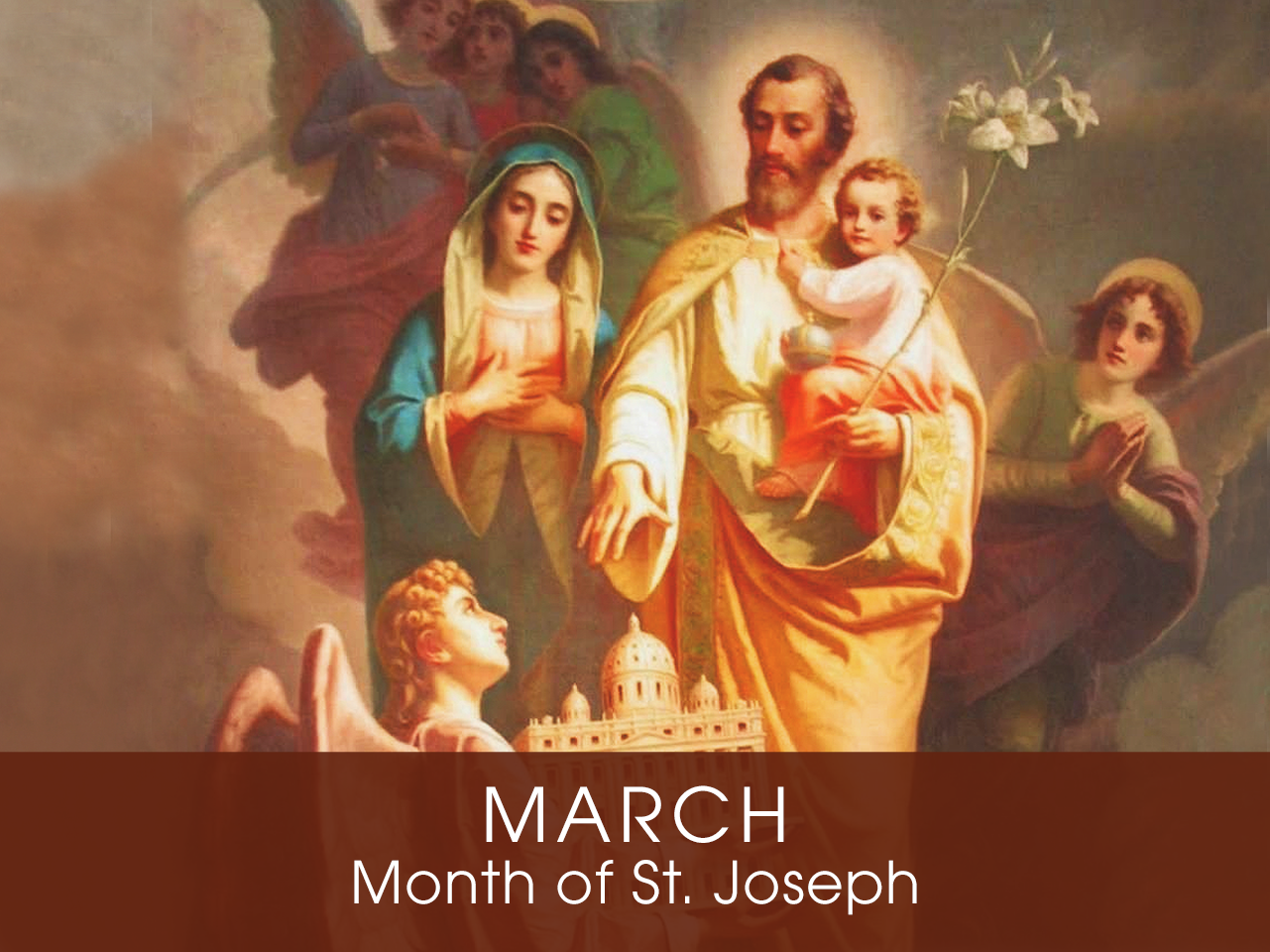 Month of the

St. Joseph
Devotion of the Month
The Church traditionally dedicates the month of March to the special veneration of St. Joseph, whose feast day is March 19th. "He was chosen by the eternal Father as the trustworthy guardian and protector of his greatest treasures, namely, his divine Son and Mary, Joseph's wife," says St. Bernardine of Siena. "He carried out this vocation with complete fidelity until at last God called him, saying 'Good and faithful servant, enter into the joy of your Lord.'" Due to St. Joseph's leadership of the Holy Family, he has been declared the protector and patron of the universal Catholic Church.
Find a Devotional or Sacramental
Daily Prayers
Prayer for the Dead
In your hands, O Lord, we humbly entrust our brothers and sisters.
In this life you embraced them with your tender love;
deliver them now from every evil and bid them eternal rest.
The old order has passed away: welcome them into paradise,
where there will be no sorrow, no weeping or pain,
but fullness of peace and joy with your Son and the Holy
Spirit forever and ever. Amen.
Prayer of Spiritual Communion
My Jesus, I believe that You are present in the most Blessed Sacrament. I love You above all things and I desire to receive You into my soul. Since I cannot now receive You sacramentally, come at least spiritually into my heart. I embrace You as if You were already there, and unite myself wholly to You. Never permit me to be separated from You. Amen.
Prayer for the Holy Father
Almighty and everlasting God, have mercy upon Thy servant, Pope Francis, our Supreme Pontiff, and direct him, according to Thy loving kindness, in the way of eternal salvation; that, of Thy gift, he may ever desire that which is pleasing unto Thee and may accomplish it with all his might. Through Christ Our Lord. Amen. Our Father. Hail Mary.