"The devotion to the Eucharist is the most noble, because it has God as its object; it is the most profitable for salvation, because it gives us the Author of Grace; it is the sweetest, because the Lord is Sweetness Itself." St. Pius X
Today's

Meditation

"I've appointed the Devil to tempt and to trouble My creatures in this life [St. Catherine of Siena reports that Our Lord said to her]. I've done this, not so that My creatures will be overcome, but so that they may overcome, proving their virtue and receiving from Me the glory of victory. And no one should fear any battle or temptation of the Devil that may come to him, because I've made My creatures strong, and I've given them strength of will, fortified in the Blood of My Son. Neither the Devil nor any other creature can control this free will, because it's yours, given to you by Me. By your own choice, then, you hold it or let it go if you please. It's a weapon, and if you place it in the hands of the Devil, it right away becomes a knife that he'll use to stab and kill you. On the other hand, if you don't place this knife that is your will into the hands of the Devil—that is, if you don't consent to his temptations and harassments—you will never be injured by the guilt of sin in any temptation. Instead, you'll actually be strengthened by the temptation, as long as you open the eyes of your mind to see My love, and to understand why I allowed you to be tempted: so you could develop virtue by having it proved. My love permits these temptations, for the Devil is weak. He can do nothing by himself unless I allow him. So I let him tempt you because I love you, not because I hate you. I want you to conquer, not to be conquered, and to come to a perfect knowledge of yourself and of Me."
—St. Catherine of Siena, p. 159-160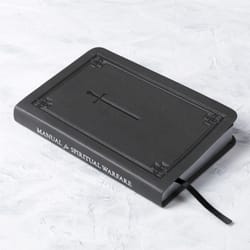 Daily

Verse
"Hearken to me, you who pursue deliverance, you who seek the Lord; look to the rock from which you were hewn, and to the quarry from which you were digged." Isaiah 51:1
St. Benjamin
Saint of the Day
St. Benjamin (d. 424 A.D.) was a deacon martyred in Persia during a forty-year-long Christian persecution under two tyrannical Persian kings. He was imprisoned for a year due to his Christian faith and then released with the help of the Eastern Roman Emperor Theodosius II. As a condition of his release he was ordered to no longer publicly proclaim his faith. Benjamin declared that it was his duty to preach the Gospel of Jesus Christ and he refused to be silenced. He continued preaching Christ crucified, and, when word reached the king, he was arrested again. In response, Benjamin asked the king what opinion he would have of any of his subjects if they were to renounce their allegiance to the king and join in war against him; in the same way Benjamin could not renounce his allegiance to Christ. This comment enraged the king, and he ordered Benjamin to endure cruel tortures. Sharpened reeds were repeatedly jammed underneath his fingernails, toenails, and other tender parts of the body. He died when a knotted stake was jammed into his bowels. St. Benjamin's feast day is celebrated on March 31st.
Find a Devotional for this Saint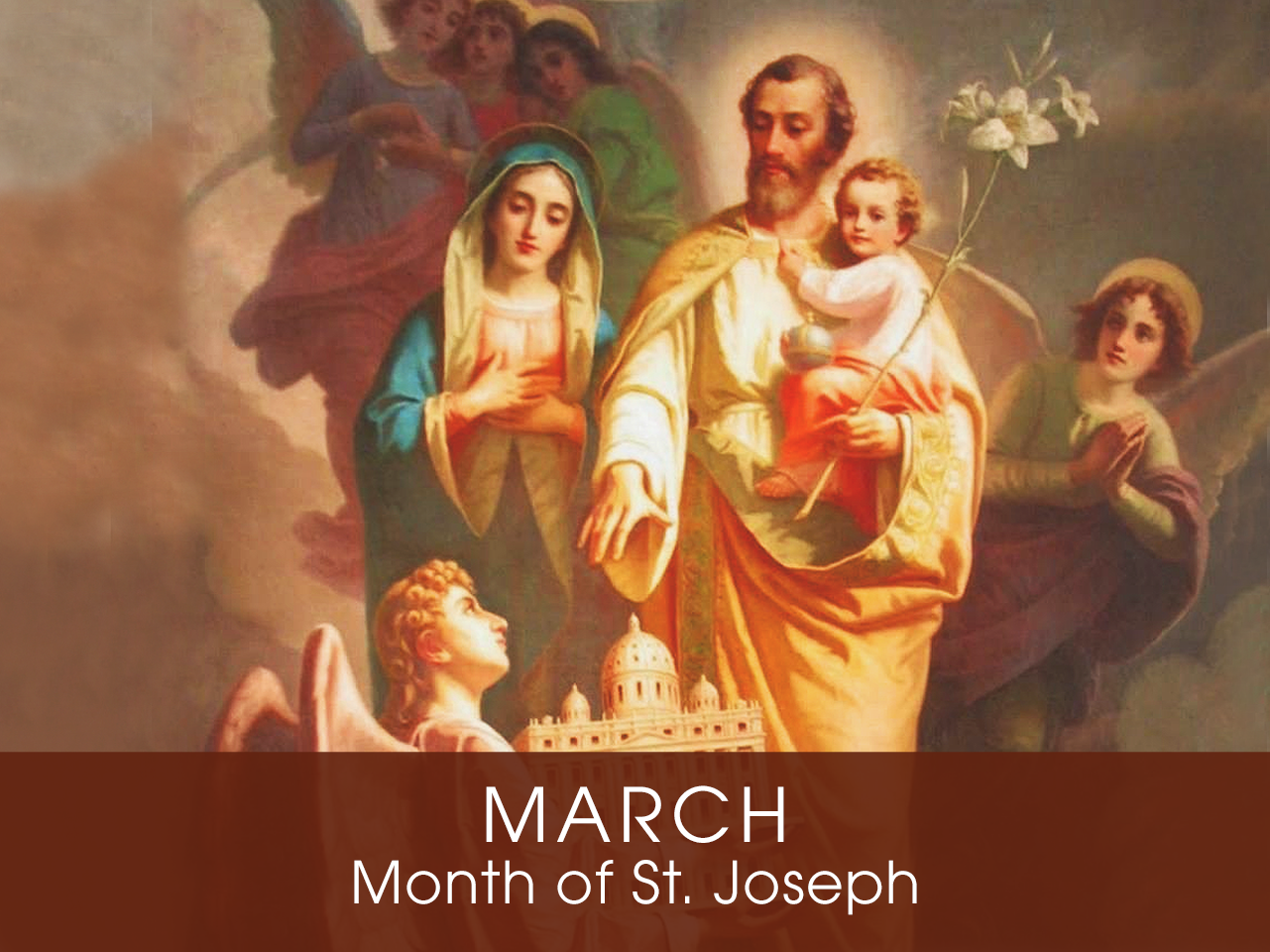 Month of the

St. Joseph
Devotion of the Month
The Church traditionally dedicates the month of March to the special veneration of St. Joseph, whose feast day is March 19th. "He was chosen by the eternal Father as the trustworthy guardian and protector of his greatest treasures, namely, his divine Son and Mary, Joseph's wife," says St. Bernardine of Siena. "He carried out this vocation with complete fidelity until at last God called him, saying 'Good and faithful servant, enter into the joy of your Lord.'" Due to St. Joseph's leadership of the Holy Family, he has been declared the protector and patron of the universal Catholic Church.
Find a Devotional or Sacramental
Daily Prayers
Prayer for the Dead
In your hands, O Lord, we humbly entrust our brothers and sisters.
In this life you embraced them with your tender love;
deliver them now from every evil and bid them eternal rest.
The old order has passed away: welcome them into paradise,
where there will be no sorrow, no weeping or pain,
but fullness of peace and joy with your Son and the Holy
Spirit forever and ever. Amen.
Prayer of Spiritual Communion
My Jesus, I believe that You are present in the most Blessed Sacrament. I love You above all things and I desire to receive You into my soul. Since I cannot now receive You sacramentally, come at least spiritually into my heart. I embrace You as if You were already there, and unite myself wholly to You. Never permit me to be separated from You. Amen.
Prayer for the Holy Father
Almighty and everlasting God, have mercy upon Thy servant, Pope Francis, our Supreme Pontiff, and direct him, according to Thy loving kindness, in the way of eternal salvation; that, of Thy gift, he may ever desire that which is pleasing unto Thee and may accomplish it with all his might. Through Christ Our Lord. Amen. Our Father. Hail Mary.