"If you truly want to help the soul of your neighbor, you should approach God first with all your heart. Ask him simply to fill you with charity, the greatest of all virtues; with it you can accomplish what you desire." St. Vincent Ferrer
Today's

Meditation

"The soul that does not attach itself solely to the will of God will find neither satisfaction nor sanctification in any other means, however excellent by which it may attempt to gain them. If that which God Himself chooses for you does not content you, from whom do you expect to obtain what you desire? …It is only just, therefore, that the soul that is dissatisfied with the divine action for each present moment should be punished by being unable to find happiness in anything else."
—Fr. Jean-Pierre de Caussade, p. 14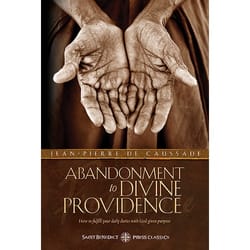 Daily

Verse
"Gladden the soul of thy servant, for to thee, O Lord, do I lift up my soul. For thou, O Lord, art good and forgiving, abounding in steadfast love to all who call on thee. Give ear, O Lord, to my prayer; hearken to my cry of supplication. In the day of my trouble I call on thee, for thou dost answer me." Psalm 86:4-7
Blessed Anacleto Gonzalez Flores
Saint of the Day
Bl. Anacleto Gonzalez Flores (1888–1927) was the second of twelve children born to a poor family in Jalisco, Mexico. He was baptized the day after his birth. As he grew, a priest recognized his intelligence and recommended that he enter the seminary. Anacleto studied there for a time before discerning that he was not called to the priesthood. Instead he became an attorney, husband, and father, as well as an activist for his Catholic faith. He was a prolific writer and dedicated catechism teacher, and attended daily Mass. He joined the Catholic Association of Young Mexicans (ACJM) in addition to starting another Catholic lay organization committed to resisting the fierce persecution of the Catholic Church under the infamous Mexican dictator, Calles. Initially he participated only in the non-violent resistance against Calles, until four members of the ACJM were murdered in 1926. Their deaths spurred Anacleto to lend support to the armed resistance movement. Anacleto did not take up arms but instead gave speeches to encourage Catholics to support the Cristeros, the Catholic army fighting against Calles. Anacleto was captured during the Cristero War on April 1, 1927, and was brutally tortured before being martyred by firing squad. His feast day is April 1st.
Find a Devotional for this Saint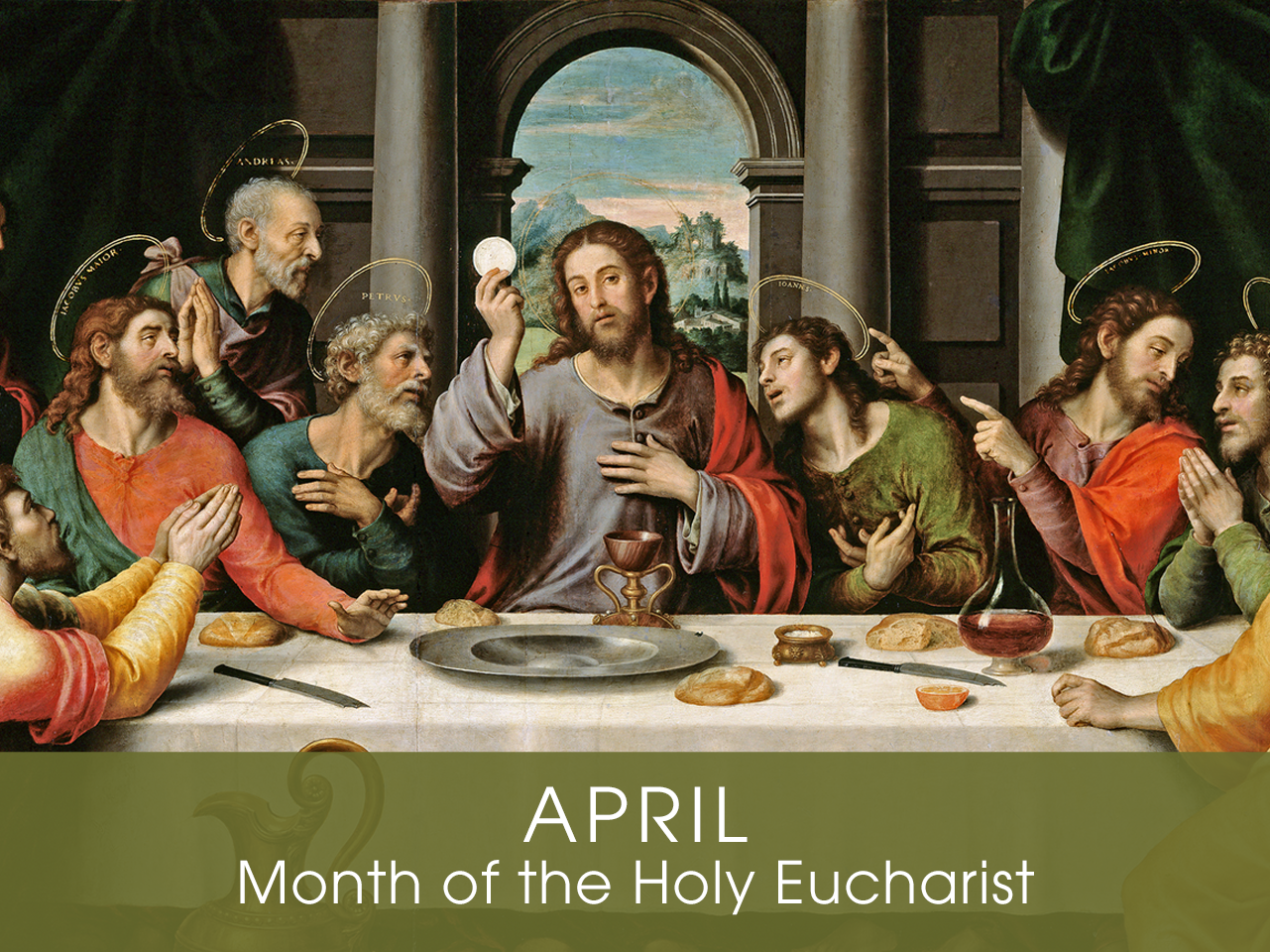 Month of the

Holy Eucharist
Devotion of the Month
The month of April is traditionally dedicated to devotion to Jesus in the sacrament of the Holy Eucharist. The Catholic Church teaches that the Blessed Sacrament is the real and living presence of Christ—His Body, Blood, Soul, and Divinity—received into our souls with every reception of Holy Communion. Our Eucharistic Lord is the source and summit of our Christian life, the ultimate proof of His infinite love for us.
Find a Devotional or Sacramental
Daily Prayers
Prayer for the Dead
In your hands, O Lord, we humbly entrust our brothers and sisters.
In this life you embraced them with your tender love;
deliver them now from every evil and bid them eternal rest.
The old order has passed away: welcome them into paradise,
where there will be no sorrow, no weeping or pain,
but fullness of peace and joy with your Son and the Holy
Spirit forever and ever. Amen.
Prayer of Spiritual Communion
My Jesus, I believe that You are present in the most Blessed Sacrament. I love You above all things and I desire to receive You into my soul. Since I cannot now receive You sacramentally, come at least spiritually into my heart. I embrace You as if You were already there, and unite myself wholly to You. Never permit me to be separated from You. Amen.
Prayer for the Holy Father
Almighty and everlasting God, have mercy upon Thy servant, Pope Francis, our Supreme Pontiff, and direct him, according to Thy loving kindness, in the way of eternal salvation; that, of Thy gift, he may ever desire that which is pleasing unto Thee and may accomplish it with all his might. Through Christ Our Lord. Amen. Our Father. Hail Mary.