"Even on the cross He did not hide Himself from sight; rather, He made all creation witness to the presence of its Maker. Then, having once let it be seen that it was truly dead, He did not allow that temple of His body to linger long, but forthwith on the third day raised it up, impassible and incorruptible, the pledge and token of His victory. " St. Athanasius of Alexandria
Today's

Meditation

"We firmly believe, and hence we hope that, just as Christ is truly risen from the dead and lives for ever, so after death the righteous will live for ever with the risen Christ and he will raise them up on the last day. Our resurrection, like his own, will be the work of the Most Holy Trinity." — The Catechism of the Catholic Church, 989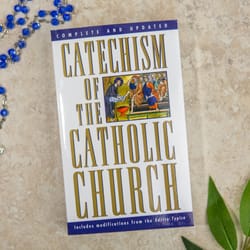 Daily

Verse
"'Ah Lord God! It is thou who hast made the heavens and the earth by thy great power and by thy outstretched arm! Nothing is too hard for thee, who showest steadfast love to thousands, but dost requite the guilt of fathers to their children after them, O great and mighty God whose name is the Lord of hosts, great in counsel and mighty in deed; whose eyes are open to all the ways of men, rewarding every man according to his ways and according to the fruit of his doings." Jeremiah 32:17-19
St. Richard of Chichester
Saint of the Day
St. Richard of Chichester (1197-1253), also known as St. Richard de Wyche, was born in Worcestershire, England to a land-owning squire. His father died when he was young, causing the family to suffer hardship for many years. The situation became dire enough for Richard to suspend his studies to take over the family estates and make them profitable again. He went on to Oxford to study for the priesthood, and was so poor that he and two companions shared a set of clothes which they took turns wearing to class. He obtained degrees at the universities in Paris and Bologna before being appointed as the Chancellor of Oxford University. Richard became well-known for his learning and sanctity. As a result he next became Chancellor for the Archbishop of Canterbury, St. Edmund Rich, to whom he was a faithful companion and advisor. Years later St. Richard was ordained the Bishop of Chichester. In this position he entered into power struggles with King Henry III, who withheld his diocesan revenues and blocked his access to the cathedral. St. Richard had many accomplishments as bishop, including establishing greater order and reverence to the liturgy, vigorously defending the rights of the Church, assisting the poor and the oppressed, and preaching a crusade against the Saracens at the request of the Pope. He died of fever surrounded by his closest friends at about 56 years of age. He was buried in the Chichester Cathedral and his shrine became a popular place of pilgrimage before being destroyed by King Henry VIII. St. Richard's feast day is April 3rd.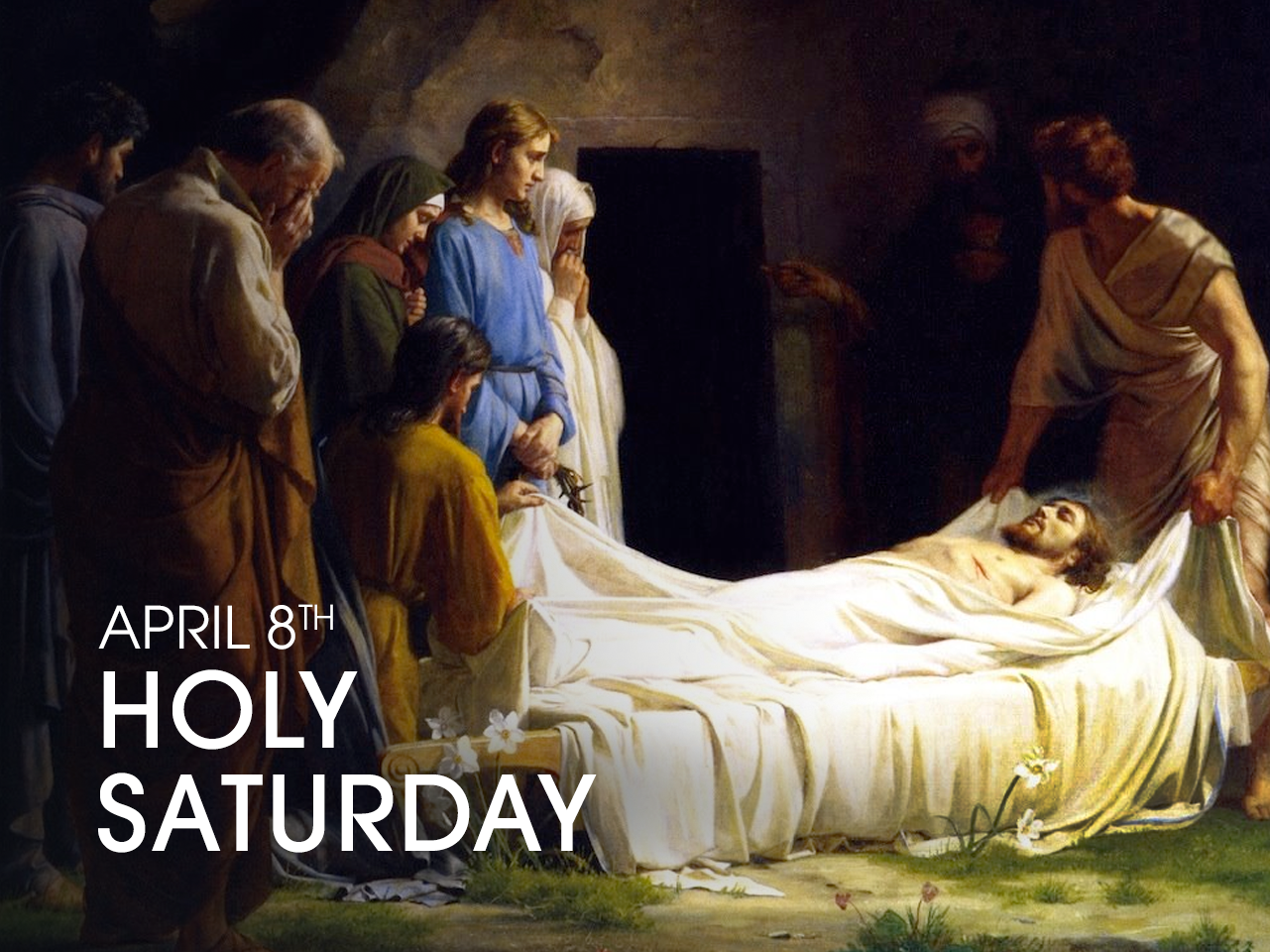 Holy Saturday
Feast Day
On Holy Saturday the Church mourns in prayer and fasting, meditating on Christ's Passion and Death. There is no Mass during the day as Jesus is still in the tomb. On this day Jesus descended triumphantly into Hades (called the "harrowing of hell") and brought salvation to the righteous souls held captive there who awaited their promised Messiah, as recited in the Apostle's Creed. On the night of Holy Saturday the Church celebrates the Vigil of Easter Sunday, the celebration of Christ's resurrection from the tomb, the traditional time when the Sacraments of Initiation are given to new members of the Church.
See More About Today's Feast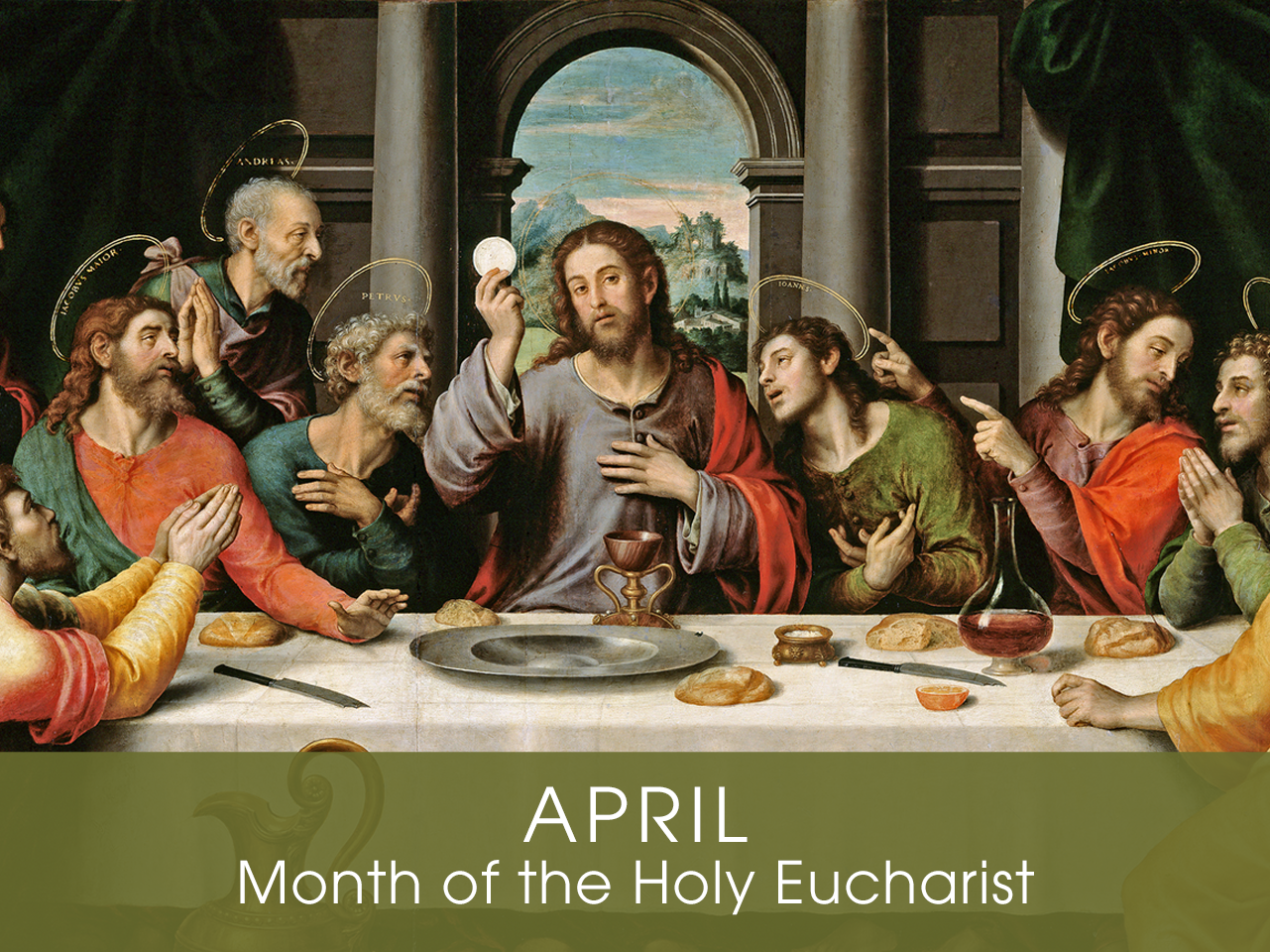 Month of the

Holy Eucharist
Devotion of the Month
The month of April is traditionally dedicated to devotion to Jesus in the sacrament of the Holy Eucharist. The Catholic Church teaches that the Blessed Sacrament is the real and living presence of Christ—His Body, Blood, Soul, and Divinity—received into our souls with every reception of Holy Communion. Our Eucharistic Lord is the source and summit of our Christian life, the ultimate proof of His infinite love for us.
Find a Devotional or Sacramental
Daily Prayers
Prayer for the Dead
In your hands, O Lord, we humbly entrust our brothers and sisters.
In this life you embraced them with your tender love;
deliver them now from every evil and bid them eternal rest.
The old order has passed away: welcome them into paradise,
where there will be no sorrow, no weeping or pain,
but fullness of peace and joy with your Son and the Holy
Spirit forever and ever. Amen.
Prayer of Spiritual Communion
My Jesus, I believe that You are present in the most Blessed Sacrament. I love You above all things and I desire to receive You into my soul. Since I cannot now receive You sacramentally, come at least spiritually into my heart. I embrace You as if You were already there, and unite myself wholly to You. Never permit me to be separated from You. Amen.
Prayer for the Holy Father
Almighty and everlasting God, have mercy upon Thy servant, Pope Francis, our Supreme Pontiff, and direct him, according to Thy loving kindness, in the way of eternal salvation; that, of Thy gift, he may ever desire that which is pleasing unto Thee and may accomplish it with all his might. Through Christ Our Lord. Amen. Our Father. Hail Mary.