"I urge you to remain steadfast in faith, so that at last we will all reach heaven and there rejoice together." St. Andrew Kim Taegon
Today's

Meditation

"I see my Jesus, exhausted and degraded in the dust, prostrate before the face of His heavenly Father. Looking upon His beloved Son, God perceived all the crimes of sacrilege, manslaughter, perjury, etc., and He saw the capital sins, the mortal sins, venial sins, the perfidy, and unfaithfulness of souls favored with the grace of being chosen by God. Consequently, our sweetest Lord endured a double martyrdom; one, of His entire being; the other, a martyrdom of love since He felt rejected by His Father."
—Mother Raohael Lubowidzka of the sweetest Heart of Jesus, CSFN, p.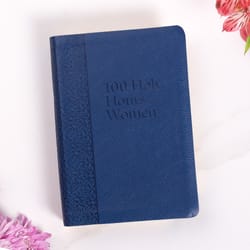 Daily

Verse
"Guard your steps when you go to the house of God; to draw near to listen is better than to offer the sacrifice of fools; for they do not know that they are doing evil. Be not rash with your mouth, nor let your heart be hasty to utter a word before God, for God is in heaven, and you upon earth; therefore let your words be few." Ecclesiastes 5:1-2
St. Vincent Ferrer
Saint of the Day
St. Vincent Ferrer (1350-1419) was born in Valentia, Spain, the son of a knight. From his parents he learned virtue and generosity to the poor. As a child he fasted every Wednesday and Friday and was tenderly devoted to the Passion of Christ and the Blessed Mother. He excelled in his studies and joined the Dominican Order with the support of his parents. He flourished in both austerity and scholarship, and became famous for performing more miracles than any other saint. His miracle-working powers began in the womb with the healing of a blind woman who touched his mother's pregnant belly. He began a preaching career across Europe that continued for twenty years. He was followed by a train of priests, nuns, penitents, and pilgrims that numbered in the thousands. When he arrived in a village his retinue would set up camp, and St. Vincent would preach to great crowds on the subjects of sin, death, heaven, and hell. He would also celebrate Mass and hear confessions daily. He slept on the floor and maintained a perpetual fast. Twice a day the "Bell of Miracles" was rung when all the sick and infirm were brought to him for cures; it was not unusual for him to perform one hundred miracles in a day. He also made scores of converts among the Muslims and Jews. St. Vincent believed that he was a special messenger of penance sent by God to prepare men for the final judgment; at that time the Black Death was ravaging across Europe killing millions, and the Great Schism was rending the Church in two. Through him multitudes were brought to penance and conversion. St. Vincent Ferrer's feast day is April 5th.
Find a Devotional for this Saint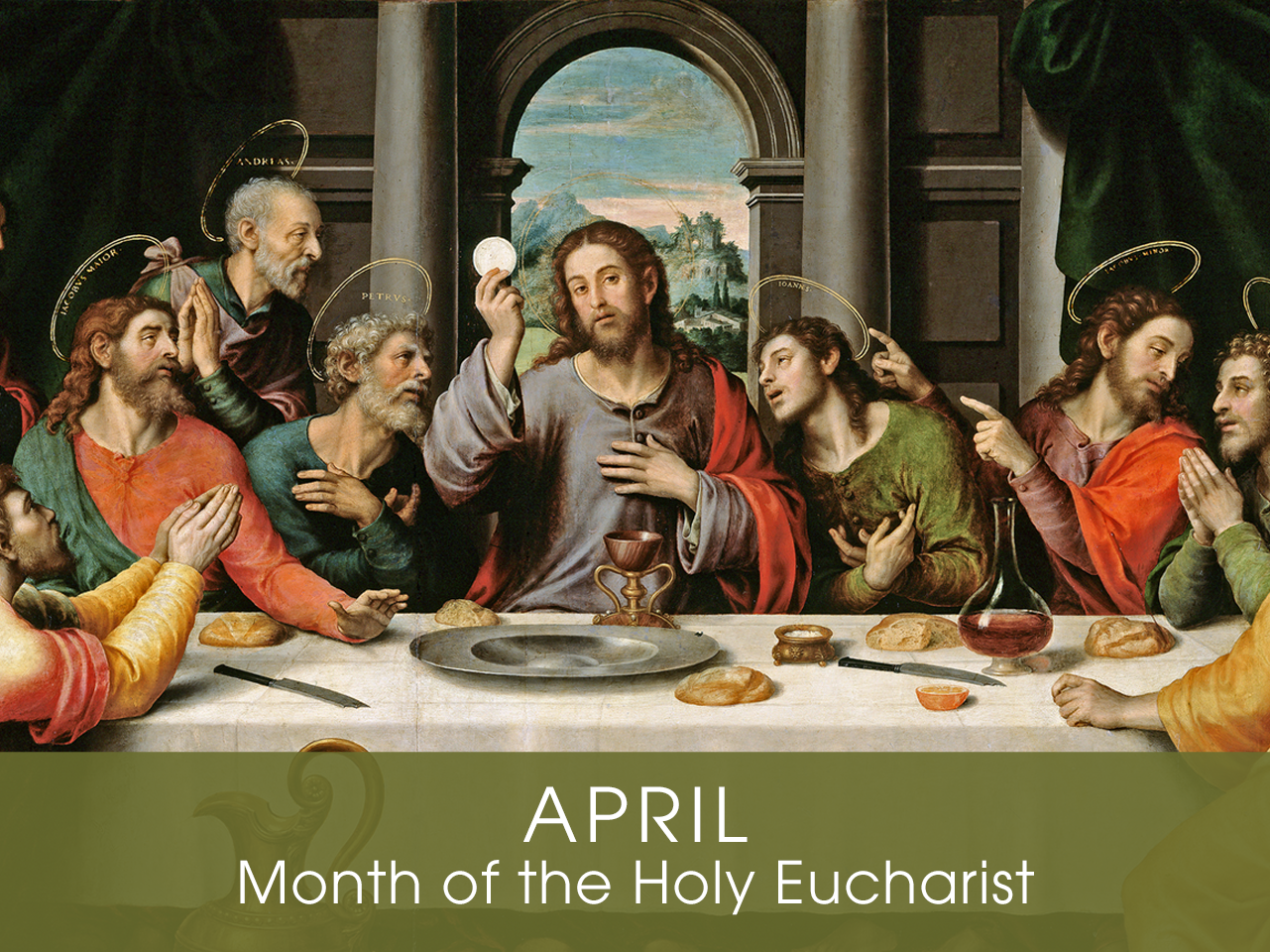 Month of the

Holy Eucharist
Devotion of the Month
The month of April is traditionally dedicated to devotion to Jesus in the sacrament of the Holy Eucharist. The Catholic Church teaches that the Blessed Sacrament is the real and living presence of Christ—His Body, Blood, Soul, and Divinity—received into our souls with every reception of Holy Communion. Our Eucharistic Lord is the source and summit of our Christian life, the ultimate proof of His infinite love for us.
Find a Devotional or Sacramental
Daily Prayers
Prayer for the Dead
In your hands, O Lord, we humbly entrust our brothers and sisters.
In this life you embraced them with your tender love;
deliver them now from every evil and bid them eternal rest.
The old order has passed away: welcome them into paradise,
where there will be no sorrow, no weeping or pain,
but fullness of peace and joy with your Son and the Holy
Spirit forever and ever. Amen.
Prayer of Spiritual Communion
My Jesus, I believe that You are present in the most Blessed Sacrament. I love You above all things and I desire to receive You into my soul. Since I cannot now receive You sacramentally, come at least spiritually into my heart. I embrace You as if You were already there, and unite myself wholly to You. Never permit me to be separated from You. Amen.
Prayer for the Holy Father
Almighty and everlasting God, have mercy upon Thy servant, Pope Francis, our Supreme Pontiff, and direct him, according to Thy loving kindness, in the way of eternal salvation; that, of Thy gift, he may ever desire that which is pleasing unto Thee and may accomplish it with all his might. Through Christ Our Lord. Amen. Our Father. Hail Mary.