"Lord, help me to make time today to serve you in those who are most in need of encouragement or assistance." St. Vincent de Paul
Today's

Meditation

"Fear of the Lord does not mean to be afraid of God. St. John tells us that where there is love, there is no fear. Rather, fear of the Lord is to stand in awe and wonder before the greatness of the Lord. It is to recognize that God is the creator and we are the creatures. Fear of the Lord should lead us to praise and worship." — Rev. Jude Winkler, OFM, p.95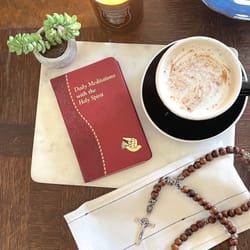 Daily

Verse
"What I say to you in the darkness, speak in the light; what you hear whispered, proclaim on the housetops. And do not be afraid of those who kill the body but cannot kill the soul; rather, be afraid of the one who can destroy both soul and body in Gehenna." Matthew 10:27-28
Blessed Juliana of Mont Cornillon
Saint of the Day
Blessed Juliana of Mont Cornillon, also known as Juliana of Liege (1193-1258) was born near Liege, Belgium. She was orphaned at the age of five and placed in the convent of Mt. Cornillon near Liege. She made rapid progress in virtue and grew in love for the Passion of Christ, the Blessed Virgin Mary, and the Blessed Sacrament. At the age of thirteen she became a nun and devoted herself to caring for the sick in the convent hospital. She eventually became the superioress of her community. Taught in repeated visions that Our Lord wanted a liturgical feast in honor of the Holy Eucharist to be established, she worked diligently to have the feast of Corpus Christi instituted for the Universal Church, a task for which she endured much opposition. She was forced to flee her convent after its general superior excited the populace against her and her visions. She was later vindicated by the bishop and returned to her rightful place, only to be forced to flee a final time, ending her life in seclusion. The feast of Corpus Christi was finally instituted six years after her death by Pope Urban IV, who also commissioned Saint Thomas Aquinas to prepare the magnificent texts for the feast's Office and Mass. Her feast day is April 6.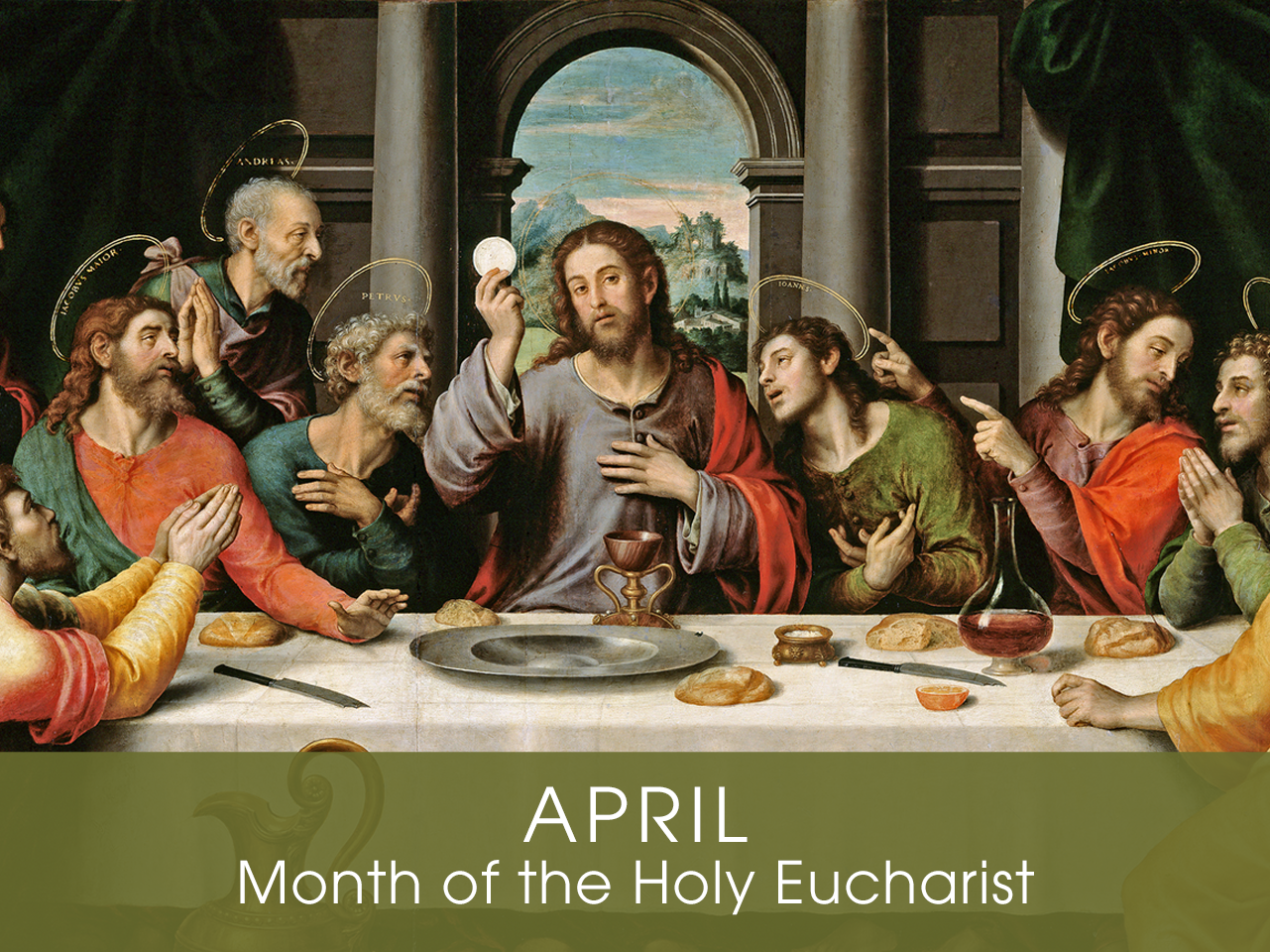 Month of the

Holy Eucharist
Devotion of the Month
The month of April is traditionally dedicated to devotion to Jesus in the sacrament of the Holy Eucharist. The Catholic Church teaches that the Blessed Sacrament is the real and living presence of Christ—His Body, Blood, Soul, and Divinity—received into our souls with every reception of Holy Communion. Our Eucharistic Lord is the source and summit of our Christian life, the ultimate proof of His infinite love for us.
Find a Devotional or Sacramental
Daily Prayers
Prayer for the Dead
In your hands, O Lord, we humbly entrust our brothers and sisters.
In this life you embraced them with your tender love;
deliver them now from every evil and bid them eternal rest.
The old order has passed away: welcome them into paradise,
where there will be no sorrow, no weeping or pain,
but fullness of peace and joy with your Son and the Holy
Spirit forever and ever. Amen.
Prayer of Spiritual Communion
My Jesus, I believe that You are present in the most Blessed Sacrament. I love You above all things and I desire to receive You into my soul. Since I cannot now receive You sacramentally, come at least spiritually into my heart. I embrace You as if You were already there, and unite myself wholly to You. Never permit me to be separated from You. Amen.
Prayer for the Holy Father
Almighty and everlasting God, have mercy upon Thy servant, Pope Francis, our Supreme Pontiff, and direct him, according to Thy loving kindness, in the way of eternal salvation; that, of Thy gift, he may ever desire that which is pleasing unto Thee and may accomplish it with all his might. Through Christ Our Lord. Amen. Our Father. Hail Mary.