"My prayer is that the good God may establish His absolute reign in your heart and in the hearts of all." St. Julie Billiart
Today's

Meditation

"Jesus Christ could have appeared among us, radiant with joy and encompassed by divine splendor, amidst the glitter and pomp of His sovereign majesty. He deemed it more worthy of His glory and more profitable to the salvation of men, to show Himself to them girt with a diadem of thorns, clothed in purple and stained with blood, His face bruised, the gaping grimace of death on His lips, bearing the bloody unction of the nails imprinted on His hands and feet. In uniting Himself closely with suffering, Jesus Christ assuredly did not smooth all its severity and all its pangs; but He removed part of its bitterness, corrected and destroyed its poison. He made the chalice of His Blood fruitful. Like the brazen serpent set up by Moses in the desert, He implanted Himself in the center of the world as an inexhaustible instrument of mercy, life, and health. Owing to this transformation, His divine wounds, like fountains ever gushing, remain eternally open to all straying and fallen souls who are eager to escape from their coarse, sensual aspirations, wanting to immerse themselves anew in the joys of sacrifice and the honor of purity."
—Fr. Charles Arminjon, p. 276-277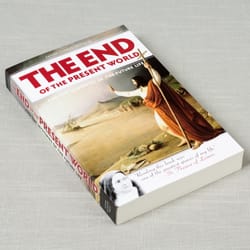 Daily

Verse
"I waited patiently for the Lord; he inclined to me and heard my cry. He drew me up from the desolate pit, out of the miry bog, and set my feet upon a rock, making my steps secure. He put a new song in my mouth, a song of praise to our God. Many will see and fear, and put their trust in the Lord." Psalm 40:1-3
St. Julie Billiart
Saint of the Day
St. Julie Billiart (1751-1816) was born in Cuvilly, France, to a large and prosperous farming family. By the age of seven she knew her catechism by heart, and would gather her playmates together and teach it to them. Her spiritual progress was so remarkable that her parish priest allowed her to make an early first communion at the age of nine, at which time she took a vow of chastity. As a teenager she already had the reputation of being a living saint. When financial ruin struck her family she worked in the fields alongside the reapers. At the age of twenty-two she became paralyzed and remained a bed-ridden invalid for the next twenty-two years. However this did not prevent her from having an active life. She received Holy Communion daily, made altar laces and linens, catechized the village children from her bedside, and spent many hours in contemplative prayer. When the French Revolution erupted she gave aid to priests in her home, and soon after was smuggled to safety while hidden in a hay cart. She took refuge in the home of a countess, and due to her sanctity soon had a company of young, noble ladies gathered around her bed to whom she taught the ways of the interior life. From this St. Julie founded and led the Institute of the Sisters of Notre Dame dedicated to the Christian education of girls and the training of catechists. After making her vows in 1804, she was cured of her paralysis. For the next twelve years she made over a hundred journeys as she founded fifteen convents of her order. St. Julie Billiart's feast day is April 8th.
Find a Devotional for this Saint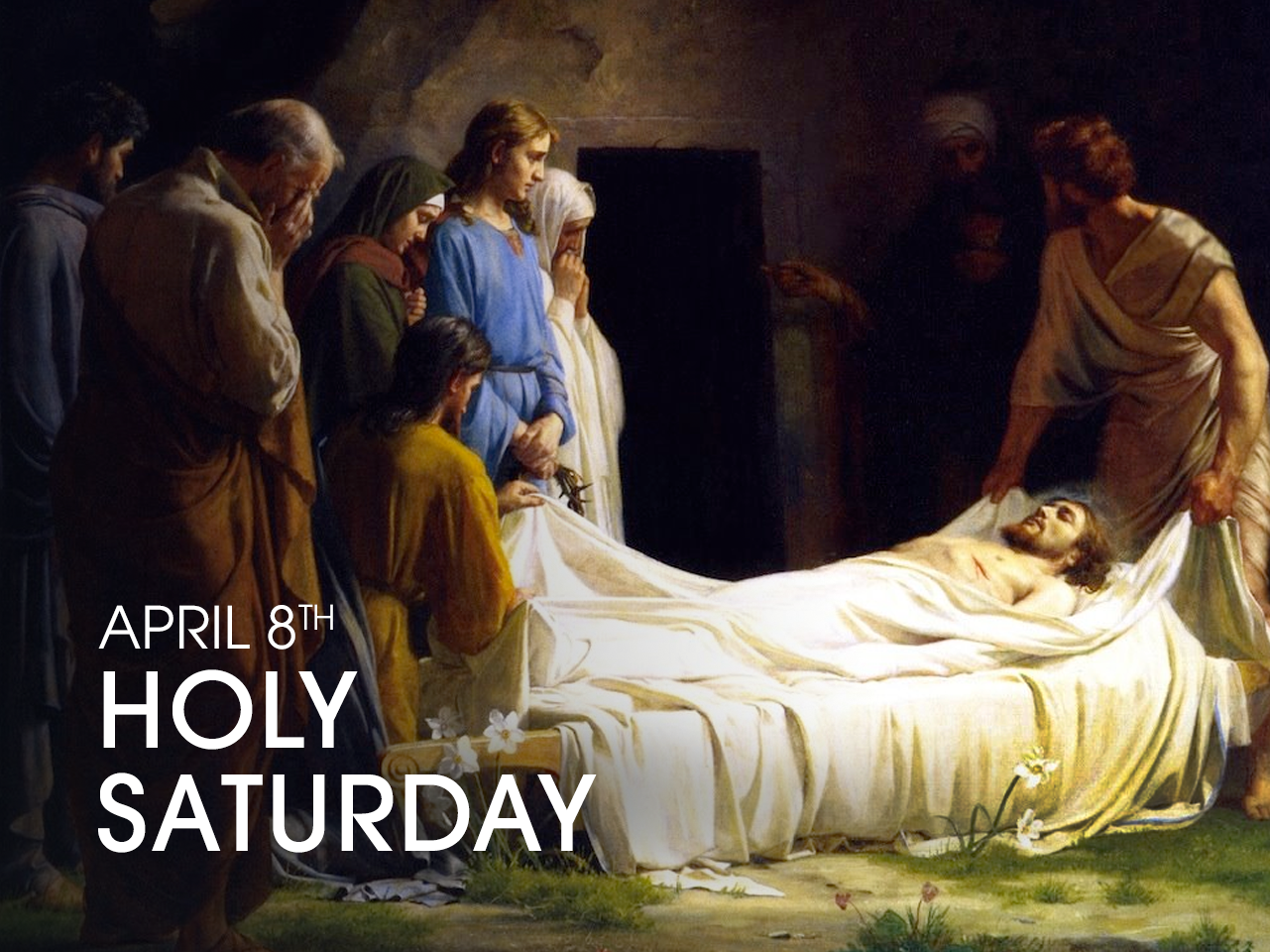 Holy Saturday
Feast Day
On Holy Saturday the Church mourns in prayer and fasting, meditating on Christ's Passion and Death. There is no Mass during the day as Jesus is still in the tomb. On this day Jesus descended triumphantly into Hades (called the "harrowing of hell") and brought salvation to the righteous souls held captive there who awaited their promised Messiah, as recited in the Apostle's Creed. On the night of Holy Saturday the Church celebrates the Vigil of Easter Sunday, the celebration of Christ's resurrection from the tomb, the traditional time when the Sacraments of Initiation are given to new members of the Church.
See More About Today's Feast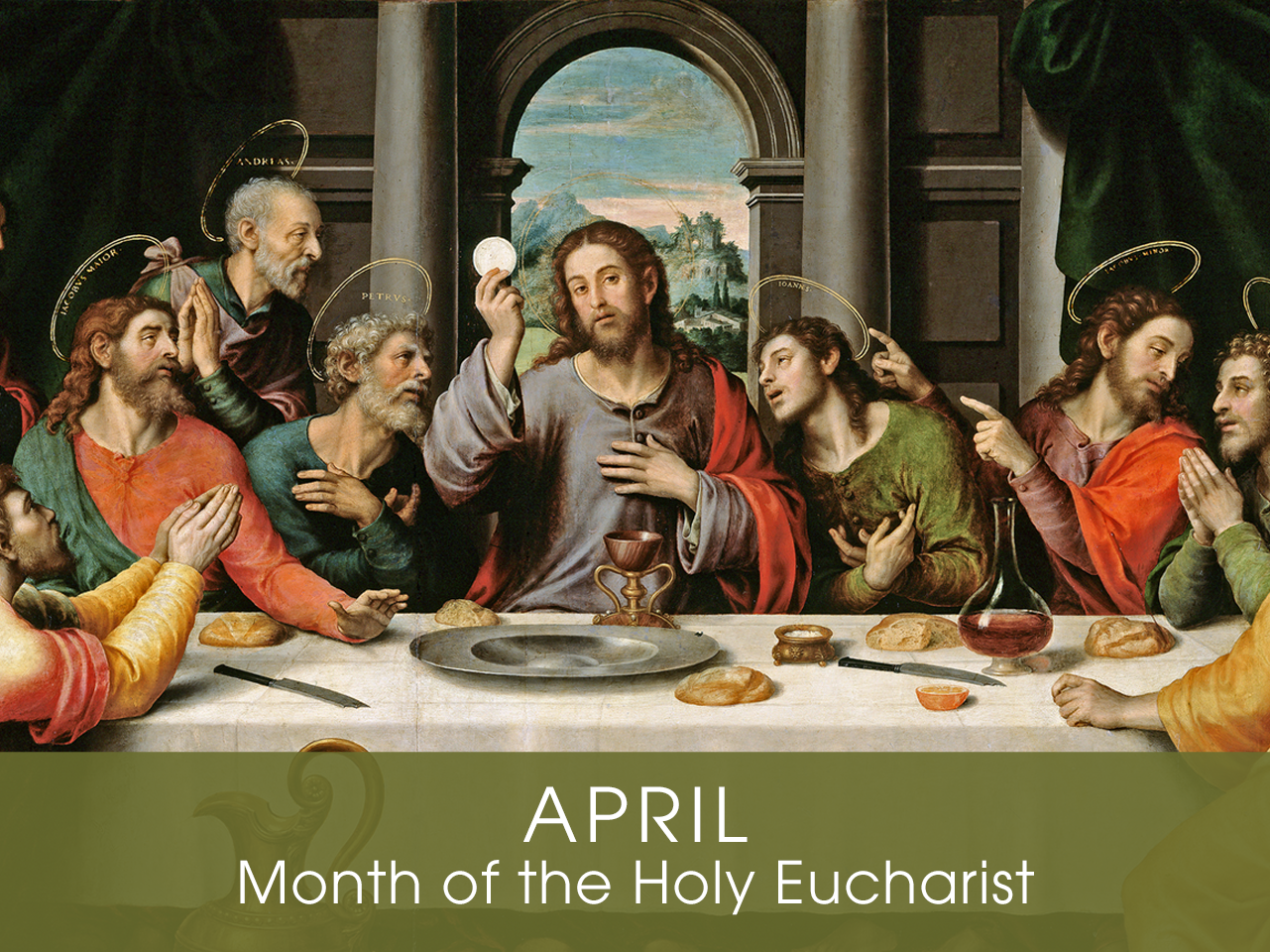 Month of

the Holy Eucharist
Devotion of the Month
The month of April is traditionally dedicated to devotion to Jesus in the sacrament of the Holy Eucharist. The Catholic Church teaches that the Blessed Sacrament is the real and living presence of Christ—His Body, Blood, Soul, and Divinity—received into our souls with every reception of Holy Communion. Our Eucharistic Lord is the source and summit of our Christian life, the ultimate proof of His infinite love for us.
Find a Devotional or Sacramental
Daily Prayers
Prayer for the Dead
In your hands, O Lord, we humbly entrust our brothers and sisters.
In this life you embraced them with your tender love;
deliver them now from every evil and bid them eternal rest.
The old order has passed away: welcome them into paradise,
where there will be no sorrow, no weeping or pain,
but fullness of peace and joy with your Son and the Holy
Spirit forever and ever. Amen.
Prayer of Spiritual Communion
My Jesus, I believe that You are present in the most Blessed Sacrament. I love You above all things and I desire to receive You into my soul. Since I cannot now receive You sacramentally, come at least spiritually into my heart. I embrace You as if You were already there, and unite myself wholly to You. Never permit me to be separated from You. Amen.
Prayer for the Holy Father
Almighty and everlasting God, have mercy upon Thy servant, Pope Francis, our Supreme Pontiff, and direct him, according to Thy loving kindness, in the way of eternal salvation; that, of Thy gift, he may ever desire that which is pleasing unto Thee and may accomplish it with all his might. Through Christ Our Lord. Amen. Our Father. Hail Mary.