"Our Lord has created persons for all states in life, and in all of them we see people who achieved sanctity by fulfilling their obligations well." St. Anthony Mary Claret
Today's

Meditation

"But you, 'a chosen generation', weak things of the world, who have forsaken all things, so that you may follow the Lord, go after him, and confound the strong; go after him, you beautiful feet, and shine in the firmament so that the heavens may declare his glory . . . Shine over the whole earth, and let the day, brightened by the sun, utter unto day speech of wisdom, and let the night, shining with the moon, declare to the night the word of knowledge . . . Run into every place, O you holy fires, you beautiful fires! You are the light of the world, and you are not put under a measure. He to whom you have held fast has been exalted, and he has exalted you. Run forth, and make it known to all nations."
—Saint Augustine, p.318-319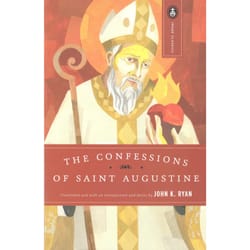 Daily

Verse
"Surely there is not a righteous man on earth who does good and never sins. Do not give heed to all the things that men say, lest you hear your servant cursing you; your heart knows that many times you have yourself cursed others." Ecclesiastes 7:20-22
St. Gemma Galgani
Saint of the Day
St. Gemma Galgani (1878-1903) was born in Italy, the fifth of eight children born to a prosperous pharmacist. When she was young, Gemma's mother and three of her siblings died of tuberculous. When she was 18 her father died as well, leaving Gemma to help care for her younger siblings. She rejected two marriage proposals and became a housekeeper while trying to enter the religious life as a Passionist. She was rejected due to her poor heath, and later became a Tertiary member of the order. Gemma developed spinal meningitis but was miraculously healed, which she attributed to the Sacred Heart of Jesus through the intercession of St. Gabriel of Our Lady of Sorrows and St. Margaret Mary Alacoque. Throughout her life she united herself with the Passion of Christ and experienced great suffering as a result, but not without receiving many remarkable graces as well. She experienced many mystical visions and was often visited by her guardian angel, Jesus, and the Virgin Mary. For this she was known as a great mystic, and, according to her spiritual director, developed the stigmata at age 21. After a selfless life of love given to God for the conversion of sinners, she died on the Vigil of Easter at the age of 25. She is the patron saint of pharmacists, loss of parents, back illnesses, temptations, and those seeking purity of heart. Her feast day is April 11th.
Find a Devotional for this Saint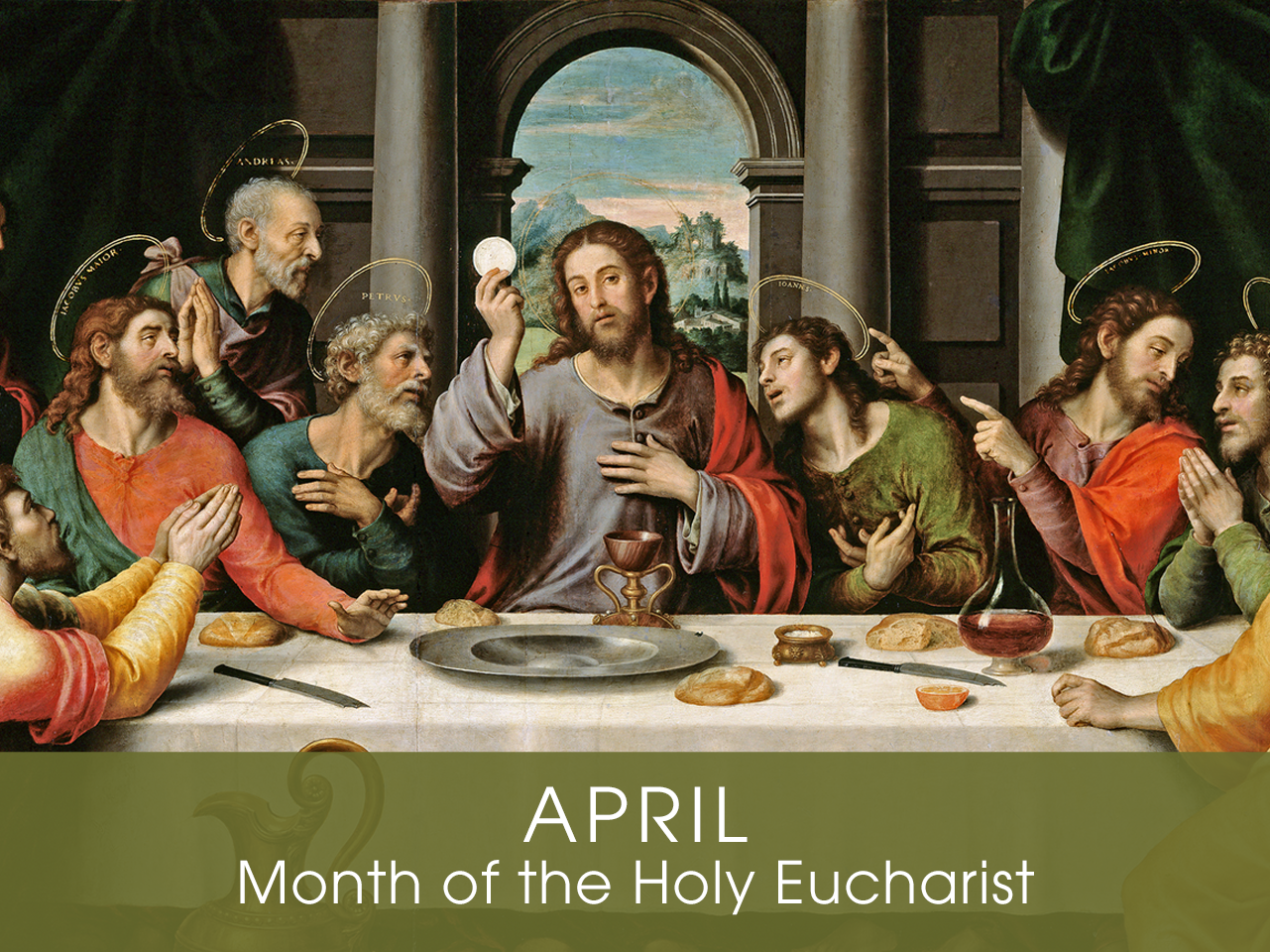 Month of the

Holy Eucharist
Devotion of the Month
The month of April is traditionally dedicated to devotion to Jesus in the sacrament of the Holy Eucharist. The Catholic Church teaches that the Blessed Sacrament is the real and living presence of Christ—His Body, Blood, Soul, and Divinity—received into our souls with every reception of Holy Communion. Our Eucharistic Lord is the source and summit of our Christian life, the ultimate proof of His infinite love for us.
Find a Devotional or Sacramental
Daily Prayers
Prayer for the Dead
In your hands, O Lord, we humbly entrust our brothers and sisters.
In this life you embraced them with your tender love;
deliver them now from every evil and bid them eternal rest.
The old order has passed away: welcome them into paradise,
where there will be no sorrow, no weeping or pain,
but fullness of peace and joy with your Son and the Holy
Spirit forever and ever. Amen.
Prayer of Spiritual Communion
My Jesus, I believe that You are present in the most Blessed Sacrament. I love You above all things and I desire to receive You into my soul. Since I cannot now receive You sacramentally, come at least spiritually into my heart. I embrace You as if You were already there, and unite myself wholly to You. Never permit me to be separated from You. Amen.
Prayer for the Holy Father
Almighty and everlasting God, have mercy upon Thy servant, Pope Francis, our Supreme Pontiff, and direct him, according to Thy loving kindness, in the way of eternal salvation; that, of Thy gift, he may ever desire that which is pleasing unto Thee and may accomplish it with all his might. Through Christ Our Lord. Amen. Our Father. Hail Mary.