"You must make a sound and firm resolution to submit yourselves totally to His will and, with a lively and steadfast faith, to receive from Him what you have to do for love of Him. And in this (whatever may happen) to persevere with constancy to the very end." St. Angela Merici
Today's

Meditation

"God gives prayer growth precisely according to our degree of readiness for it. He forces no one. According as we are more or less receptive, He bestows more or less depth of communion. In the same manner, five hundred people in a parish church all hear the same sound waves during the homily, but they profit from it exactly as they are or are not disposed for the message. Jesus taught the same truth in his parable of the sower: from the word of God some hearers yield nothing at all, while others yield thirty or sixty or a hundredfold."
—Fr. Thomas Dubay, p. 114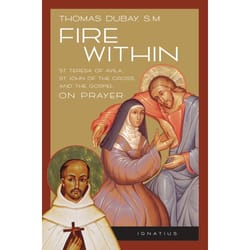 Daily

Verse
"You shall love the Lord your God with all your heart, and with all your soul, and with all your might. And these words which I command you this day shall be upon your heart; and you shall teach them diligently to your children, and shall talk of them when you sit in your house, and when you walk by the way, and when you lie down, and when you rise. And you shall bind them as a sign upon your hand, and they shall be as frontlets between your eyes. And you shall write them on the doorposts of your house and on your gates." Deuteronomy 6:5-9
St. Margaret of Castello
Saint of the Day
St. Margaret of Castello (1287–1320) was born to noble Italian parents who were awaiting the birth of the child of their dreams. Instead, they bore a daughter who was blind, dwarfed, lame, and hunchbacked. Margaret's parents were horrified by the physical appearance of their newborn child, so they hid her and kept her existence secret. A servant had her baptized and named her Margaret, meaning, "Pearl." When she was six years of age she was nearly discovered, so that her father confined her to a cell inside the wall of a church with her necessities given through a window. The parish priest took it upon himself to educate Margaret. She lived in this way until age sixteen, when her parents took her on pilgrimage to a shrine famous for miraculous healings. There they prayed earnestly for their daughter to be cured of her deformities, which they loathed. When no cure came, her parents abandoned her in the streets and returned home, never to see her again. Margaret begged for food and was helped by the town's poor who took turns sheltering her in their homes. She became a Dominican Tertiary and took up the work of serving the sick, dying, and imprisoned. Margaret was known for her great joy, sanctity, and profound mystical experiences. She died at the age of 33, and hundreds of miracles were credited to her intercession both before and after her death. Her body is incorrupt. She is the patron against poverty, and of the disabled, handicapped, and unwanted. She was beatified in 1609. In 2021, recognizing her life of heroic virtue, Pope Francis declared her a saint through an equipollent canonization. Her feast day is April 13.
Find a Devotional for this Saint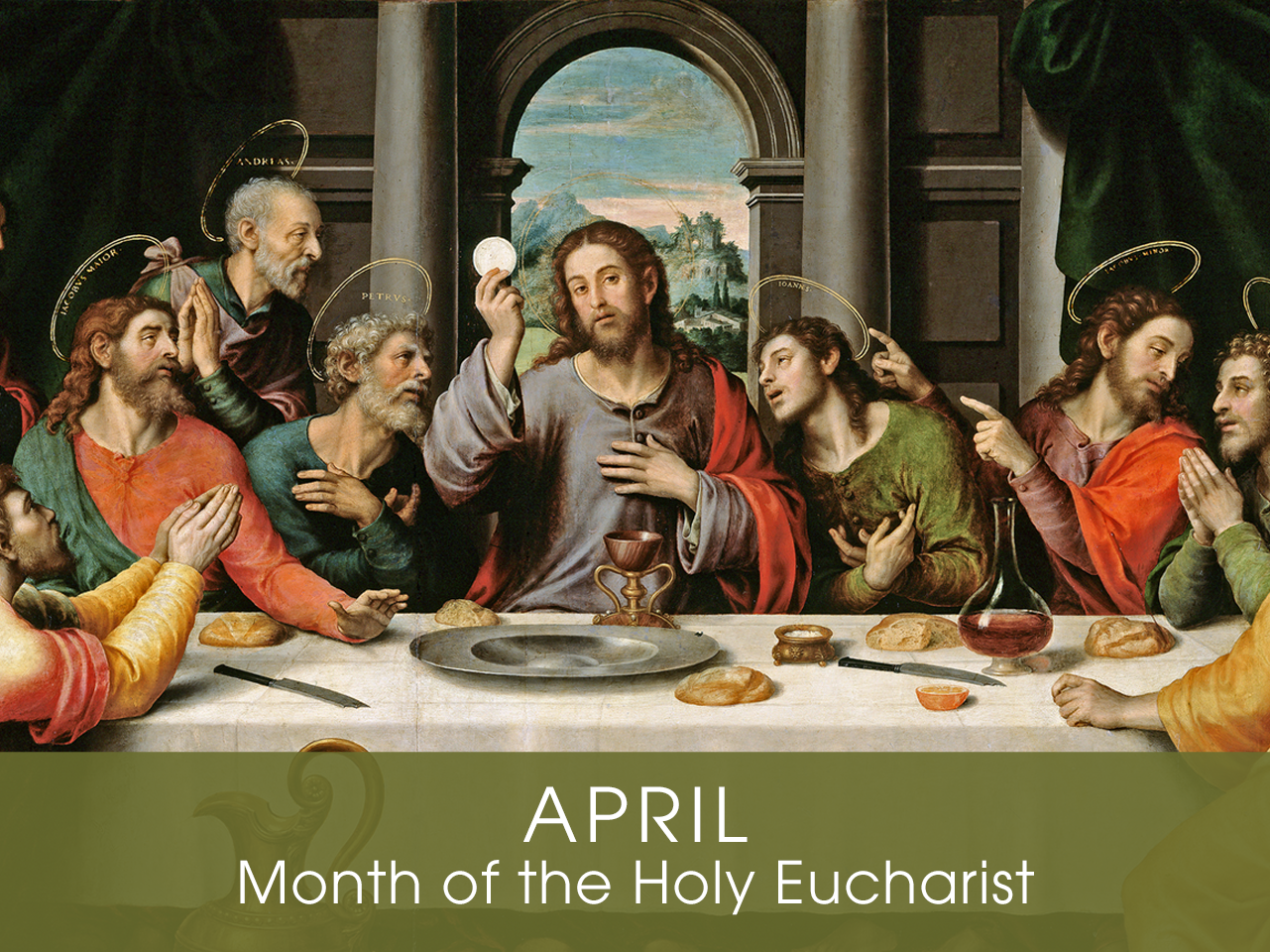 Month of the

Holy Eucharist
Devotion of the Month
The month of April is traditionally dedicated to devotion to Jesus in the sacrament of the Holy Eucharist. The Catholic Church teaches that the Blessed Sacrament is the real and living presence of Christ—His Body, Blood, Soul, and Divinity—received into our souls with every reception of Holy Communion. Our Eucharistic Lord is the source and summit of our Christian life, the ultimate proof of His infinite love for us.
Find a Devotional or Sacramental
Daily Prayers
Prayer for the Dead
In your hands, O Lord, we humbly entrust our brothers and sisters.
In this life you embraced them with your tender love;
deliver them now from every evil and bid them eternal rest.
The old order has passed away: welcome them into paradise,
where there will be no sorrow, no weeping or pain,
but fullness of peace and joy with your Son and the Holy
Spirit forever and ever. Amen.
Prayer of Spiritual Communion
My Jesus, I believe that You are present in the most Blessed Sacrament. I love You above all things and I desire to receive You into my soul. Since I cannot now receive You sacramentally, come at least spiritually into my heart. I embrace You as if You were already there, and unite myself wholly to You. Never permit me to be separated from You. Amen.
Prayer for the Holy Father
Almighty and everlasting God, have mercy upon Thy servant, Pope Francis, our Supreme Pontiff, and direct him, according to Thy loving kindness, in the way of eternal salvation; that, of Thy gift, he may ever desire that which is pleasing unto Thee and may accomplish it with all his might. Through Christ Our Lord. Amen. Our Father. Hail Mary.