"The spirit of humility is sweeter than honey, and those who nourish themselves with this honey produce sweet fruit." St. Anthony of Padua
Today's

Meditation

"Let anger be guarded against. But if it cannot be averted, let it be kept within bounds. For indignation is a terrible incentive to sin. It disorders the mind to such an extent as to leave no room for reason. The first thing, therefore, to aim at, if possible, is to make tranquility of character our natural disposition by constant practice, by desire for better things, by fixed determination." — St. Ambrose, p.279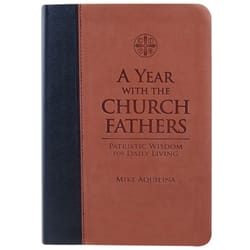 Daily

Verse
"And he said, 'Naked I came from my mother's womb, and naked shall I return; the Lord gave, and the Lord has taken away; blessed be the name of the Lord.'" Job 1:21
St. Bernadette Soubirous of Lourdes
Saint of the Day
St. Bernadette Soubirous (1844–1879) was the eldest of nine children born to an impoverished family from Lourdes, France. She was a sickly child who suffered from severe asthma her entire life. While out collecting firewood on February 11, 1858, at the age of 14, Bernadette saw an apparition of the Blessed Virgin Mary in a grotto cave on the banks of the Gave River. It was the first of 18 times that the Blessed Mother would appear to her. Bernadette faced much controversy and opposition as a result of her visions, including humiliating interrogations from both the civil and ecclesiastical authorities. Yet, many of the townspeople believed her and gathered at the grotto when she continued to have visits from the Virgin Mary. During one of the visits a hidden spring was shown to St. Bernadette which proved to have miraculous healing power. When Our Lady finally revealed her name to Bernadette as the "Immaculate Conception," the local bishop acknowledged the visions as authentic. As requested by Our Lady of Lourdes, a church was erected at the site of the grotto and spring. Today, Lourdes is one of the most visited Catholic pilgrimage shrines in the world. Multitudes have experienced medically documented cures of body and soul from the Lourdes waters. St. Bernadette became a nun and died at a convent in Nevers, France, on April 16,1879, at the age of 35. She was canonized in 1933 by Pope Pius XI. Her feast day is April 16th.
Find a Devotional for this Saint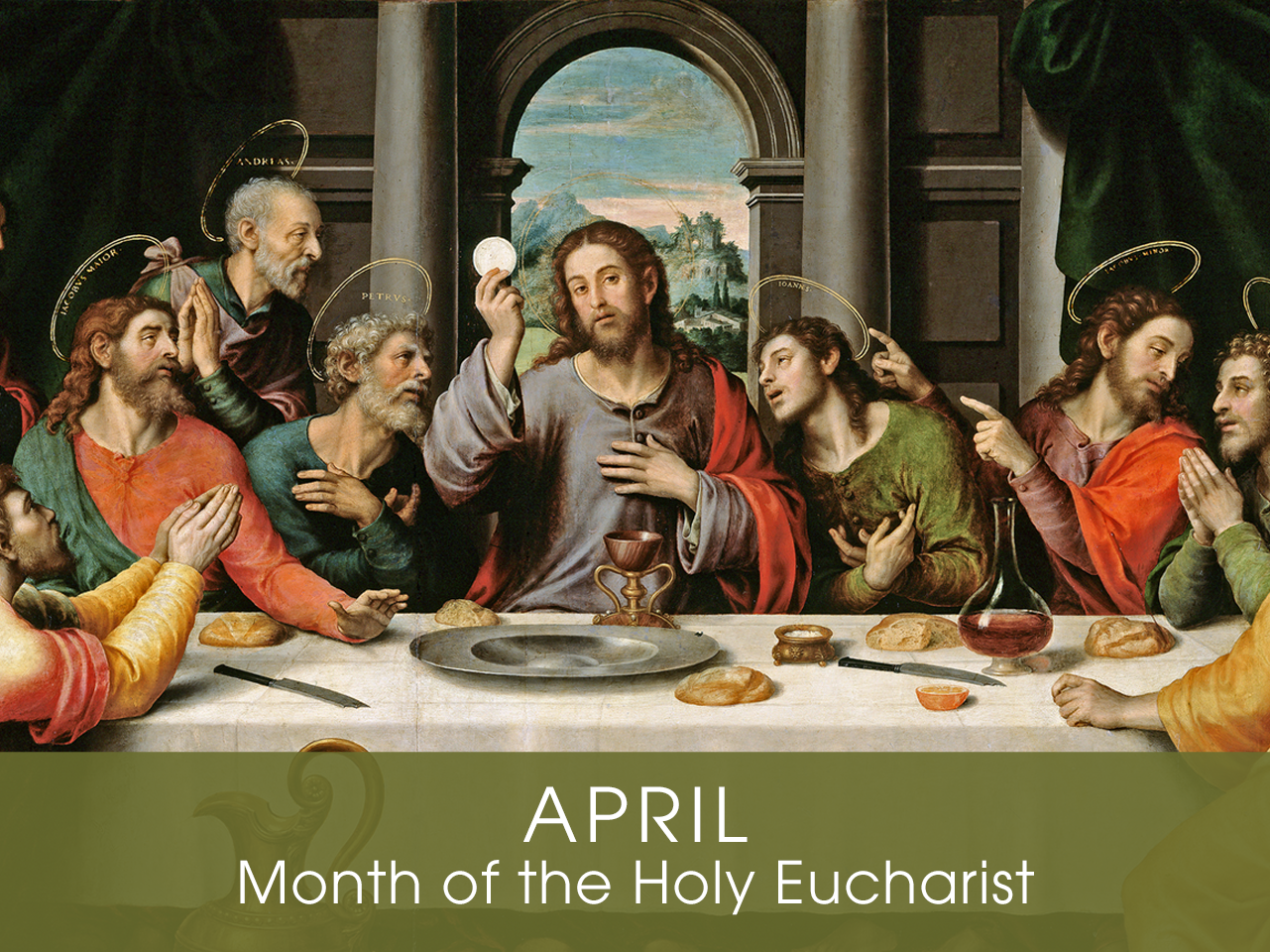 Month of the

Holy Eucharist
Devotion of the Month
The month of April is traditionally dedicated to devotion to Jesus in the sacrament of the Holy Eucharist. The Catholic Church teaches that the Blessed Sacrament is the real and living presence of Christ—His Body, Blood, Soul, and Divinity—received into our souls with every reception of Holy Communion. Our Eucharistic Lord is the source and summit of our Christian life, the ultimate proof of His infinite love for us.
Find a Devotional or Sacramental
Daily Prayers
Prayer for the Dead
In your hands, O Lord, we humbly entrust our brothers and sisters.
In this life you embraced them with your tender love;
deliver them now from every evil and bid them eternal rest.
The old order has passed away: welcome them into paradise,
where there will be no sorrow, no weeping or pain,
but fullness of peace and joy with your Son and the Holy
Spirit forever and ever. Amen.
Prayer of Spiritual Communion
My Jesus, I believe that You are present in the most Blessed Sacrament. I love You above all things and I desire to receive You into my soul. Since I cannot now receive You sacramentally, come at least spiritually into my heart. I embrace You as if You were already there, and unite myself wholly to You. Never permit me to be separated from You. Amen.
Prayer for the Holy Father
Almighty and everlasting God, have mercy upon Thy servant, Pope Francis, our Supreme Pontiff, and direct him, according to Thy loving kindness, in the way of eternal salvation; that, of Thy gift, he may ever desire that which is pleasing unto Thee and may accomplish it with all his might. Through Christ Our Lord. Amen. Our Father. Hail Mary.