"It is part of the discipline of God to make His loved ones perfect through trial and suffering. Only by carrying the Cross can one reach the Resurrection." Fulton Sheen
Today's

Meditation

"Each of us must come to the evening of life. Each of us must enter on eternity.  Each of us must come to that quiet, awful time, when we will appear before the Lord of the vineyard, and answer for the deeds done in the body, whether they be good or bad. That, my dear brethren, you will have to undergo. … It will be the dread moment of expectation when your fate for eternity is in the balance, and when you are about to be sent forth as the companion of either saints or devils, without possibility of change. There can be no change; there can be no reversal. As that judgment decides it, so it will be for ever and ever. Such is the particular judgment. … when we find ourselves by ourselves, one by one, in his presence, and have brought before us most vividly all the thoughts, words, and deeds of this past life. Who will be able to bear the sight of himself? And yet we shall be obliged steadily to confront ourselves and to see ourselves. In this life we shrink from knowing our real selves. We do not like to know how sinful we are. We love those who prophecy smooth things to us, and we are angry with those who tell us of our faults. But on that day, not one fault only, but all the secret, as well as evident, defects of our character will be clearly brought out. We shall see what we feared to see here, and much more. And then, when the full sight of ourselves comes to us, who will not wish that he had known more of himself here, rather than leaving it for the inevitable day to reveal it all to him!"
—Saint John Henry Newman, p. 101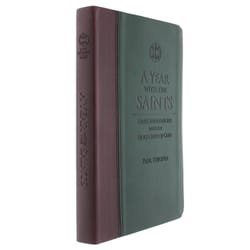 Daily

Verse
"If you forgive others their transgressions, your heavenly Father will forgive you. But if you do not forgive others, neither will your Father forgive your transgressions." Matthew 6:14-15
St. Donan
Saint of the Day
St. Donan (d. 617 A.D.), also known as St. Donnán of Eigg, was a prominent Celtic missionary and Gaelic priest. Little is known of his life except that he was likely an Irishman who traveled as a missionary throughout Galloway and northward along the west coast of Scotland. He is thought to have been a contemporary of St. Columba. Donan formed a religious community on the tiny northwest island of Eigg in Scotland. The community grew to fifty-two men. One year, after celebrating the Easter Vigil Mass, they were unexpectedly attacked and martyred either by pirates or a band of Viking raiders. Tradition holds that the community was gathered together and killed in the refectory on the night of April 17, 617. The martyrdom of Christian missionaries at this time was rare, leading many to suspect the attack was instigated by a malicious local queen who viewed St. Donan and his monks as a threat to her power. His feast day is April 17.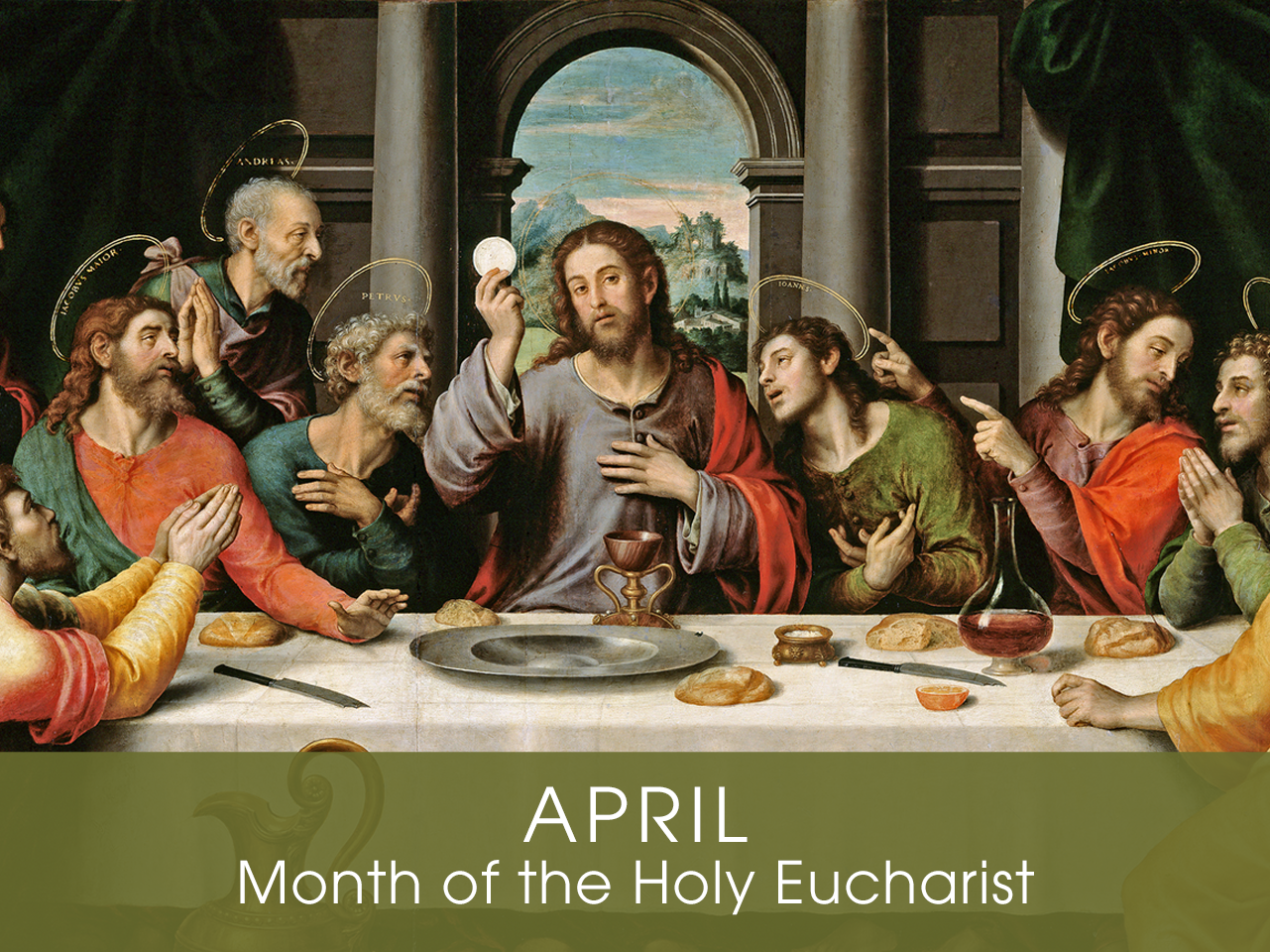 Month of

the Holy Eucharist
Devotion of the Month
The month of April is traditionally dedicated to devotion to Jesus in the sacrament of the Holy Eucharist. The Catholic Church teaches that the Blessed Sacrament is the real and living presence of Christ—His Body, Blood, Soul, and Divinity—received into our souls with every reception of Holy Communion. Our Eucharistic Lord is the source and summit of our Christian life, the ultimate proof of His infinite love for us.
Find a Devotional or Sacramental
Daily Prayers
Prayer for the Dead
In your hands, O Lord, we humbly entrust our brothers and sisters.
In this life you embraced them with your tender love;
deliver them now from every evil and bid them eternal rest.
The old order has passed away: welcome them into paradise,
where there will be no sorrow, no weeping or pain,
but fullness of peace and joy with your Son and the Holy
Spirit forever and ever. Amen.
Prayer of Spiritual Communion
My Jesus, I believe that You are present in the most Blessed Sacrament. I love You above all things and I desire to receive You into my soul. Since I cannot now receive You sacramentally, come at least spiritually into my heart. I embrace You as if You were already there, and unite myself wholly to You. Never permit me to be separated from You. Amen.
Prayer for the Holy Father
Almighty and everlasting God, have mercy upon Thy servant, Pope Francis, our Supreme Pontiff, and direct him, according to Thy loving kindness, in the way of eternal salvation; that, of Thy gift, he may ever desire that which is pleasing unto Thee and may accomplish it with all his might. Through Christ Our Lord. Amen. Our Father. Hail Mary.