"One just soul can obtain pardon for a thousand sinners." St. Margaret Mary Alacoque
Today's

Meditation

"Creation itself is a silent word of God. The wordless beauty of nature displays before our eyes the manifold riches of a Father who is ceaselessly present among men. This divine speech is not audible to ears that are too human; nevertheless, it is the most profound speech of all. The sun, the moon, and the stars are absolutely silent to our ears, but they are a word and a message essential to our earthly existence. There is a language of the stars that we can neither know nor comprehend but that God understands perfectly."
–Robert Cardinal Sarah, p.88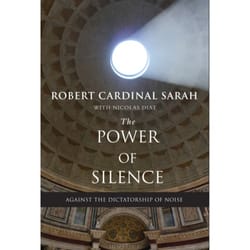 Daily

Verse
"There is nothing concealed that will not be revealed, nor secret that will not be known. Therefore whatever you have said in the darkness will be heard in the light, and what you have whispered behind closed doors will be proclaimed on the housetops." Luke 12:2-3
St. Peter of Saint Joseph Betancur
Saint of the Day
St. Peter of St. Joseph Betancur, or Pedro de San José Betancur (1626-1667), also known as Hermano Pedro, was born into poverty in the Canary Islands. He was a shepherd until the age of 24 at which time he traveled to Guatemala, then the capital of New Spain, hoping to connect with a relative and to begin training to be a priest. The journey so impoverished him that he entered a bread line served by the Franciscans. He took up work in a textile factory and later entered a Jesuit college to study for the priesthood. Being too poor to continue his studies, he instead became a Franciscan tertiary. He dedicated his life to helping the poor and oppressed in jails and hospitals, as well as ministering to African slaves, Native Americans, and anyone else in need. He also founded a hospital, a school for the poor, and a homeless shelter. He also preached to the rich, inviting them to repent of their sins. Because of his effective apostolate he became known as "St. Francis of the Americas." People were attracted to his way of life and followed him, leading to the founding of the Bethlehemite Brothers and Sisters. In addition to serving the poor, they had the charism of special devotion to the Divine Child and the Blessed Virgin, and offered prayer and sacrifices for the Holy Souls in Purgatory. Each night St. Peter would carry a heavy wooden cross through the streets as a form of penance and evangelization. It is also said that he was the first to start the Posadas procession during Advent. He died in 1667 and was canonized by Pope St. John Paul II as the first saint from Central America. His feast day is April 18.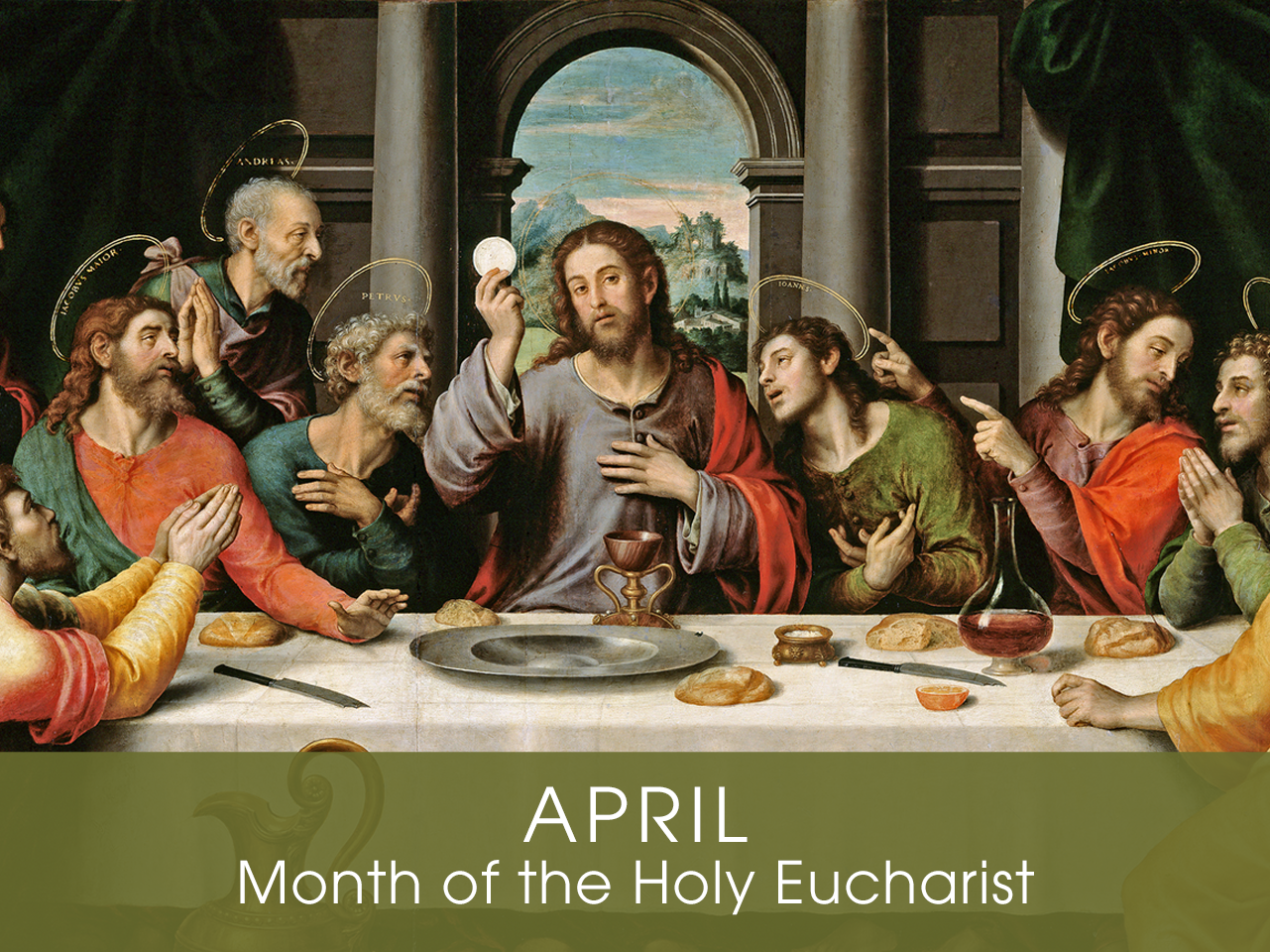 Month of

the Holy Eucharist
Devotion of the Month
The month of April is traditionally dedicated to devotion to Jesus in the sacrament of the Holy Eucharist. The Catholic Church teaches that the Blessed Sacrament is the real and living presence of Christ—His Body, Blood, Soul, and Divinity—received into our souls with every reception of Holy Communion. Our Eucharistic Lord is the source and summit of our Christian life, the ultimate proof of His infinite love for us.
Find a Devotional or Sacramental
Daily Prayers
Prayer for the Dead
In your hands, O Lord, we humbly entrust our brothers and sisters.
In this life you embraced them with your tender love;
deliver them now from every evil and bid them eternal rest.
The old order has passed away: welcome them into paradise,
where there will be no sorrow, no weeping or pain,
but fullness of peace and joy with your Son and the Holy
Spirit forever and ever. Amen.
Prayer of Spiritual Communion
My Jesus, I believe that You are present in the most Blessed Sacrament. I love You above all things and I desire to receive You into my soul. Since I cannot now receive You sacramentally, come at least spiritually into my heart. I embrace You as if You were already there, and unite myself wholly to You. Never permit me to be separated from You. Amen.
Prayer for the Holy Father
Almighty and everlasting God, have mercy upon Thy servant, Pope Francis, our Supreme Pontiff, and direct him, according to Thy loving kindness, in the way of eternal salvation; that, of Thy gift, he may ever desire that which is pleasing unto Thee and may accomplish it with all his might. Through Christ Our Lord. Amen. Our Father. Hail Mary.