"The bread you store up belongs to the hungry; the cloak that lies in your chest belongs to the naked; the gold you have hidden in the ground belongs to the poor." St. Basil the Great
Today's

Meditation

"Hence instead of allowing ourselves to become discouraged and fainthearted under trials which may seem to overwhelm us, let us act in the same way as we do when our bodies are sick, consult a good doctor—a good spiritual director—and applying the remedies he advises, patiently await the effects that it pleases God to give. Everything is meant for our good, and such trials ought to be counted as special graces from God. Whether or not they are sent as a punishment for our sins, they come from Him and we should thank Him for them, placing ourselves entirely in His hands. If we bear them with patience we shall receive greater grace than if we were filled with a sense of fervent devotion."
—Jean Baptiste Saint-Jure, p. 74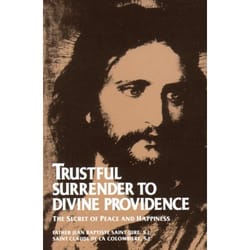 Daily

Verse
"Therefore, do not make any judgment before the appointed time, until the Lord comes, for he will bring to light what is hidden in darkness and will manifest the motives of our hearts, and then everyone will receive praise from God." 1 Corinthians 4:5
St. Timon
Saint of the Day
St. Timon (1st c.) is mentioned by name in the Acts of the Apostles. He belonged to the group of seventy disciples who followed Jesus during his earthly ministry. After Jesus' ascension into heaven, St. Timon was one of the original seven deacons, full of the Holy Spirit and wisdom, chosen by the Apostles to help with the work of ministering to the growing Christian community. Timon was later ordained a bishop by the Apostles. He baptized many Greeks and Jews into the Christian faith. He also had the supernatural ability to heal the sick and to cast out devils. St. Timon suffered martyrdom for preaching the Gospel of Jesus Christ. According to tradition he was thrown into a furnace, but by the power of God he came out of it unharmed, and later died by crucifixion. His feast day is April 19.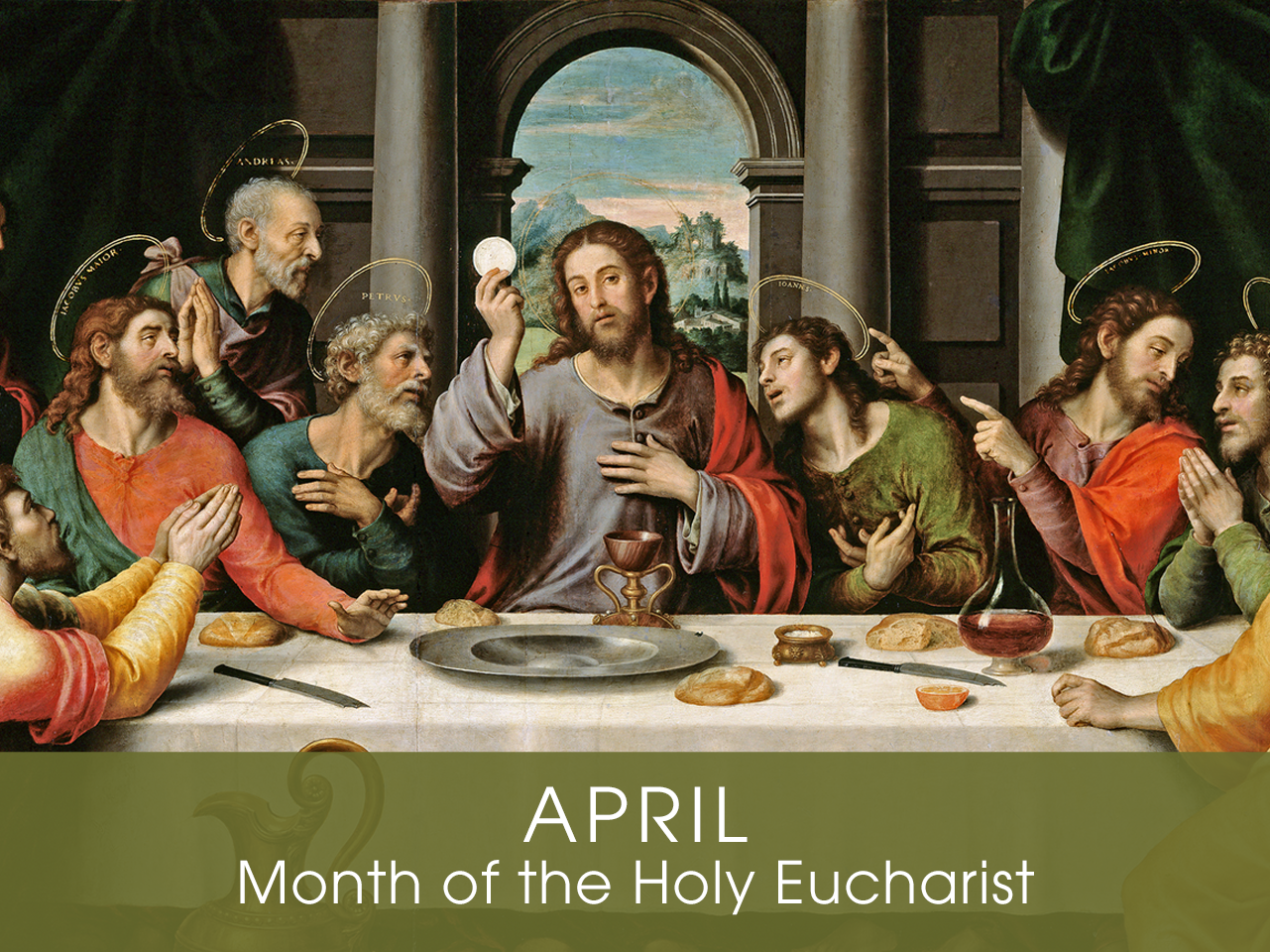 Month of the

Holy Eucharist
Devotion of the Month
The month of April is traditionally dedicated to devotion to Jesus in the sacrament of the Holy Eucharist. The Catholic Church teaches that the Blessed Sacrament is the real and living presence of Christ—His Body, Blood, Soul, and Divinity—received into our souls with every reception of Holy Communion. Our Eucharistic Lord is the source and summit of our Christian life, the ultimate proof of His infinite love for us.
Find a Devotional or Sacramental
Daily Prayers
Prayer for the Dead
In your hands, O Lord, we humbly entrust our brothers and sisters.
In this life you embraced them with your tender love;
deliver them now from every evil and bid them eternal rest.
The old order has passed away: welcome them into paradise,
where there will be no sorrow, no weeping or pain,
but fullness of peace and joy with your Son and the Holy
Spirit forever and ever. Amen.
Prayer of Spiritual Communion
My Jesus, I believe that You are present in the most Blessed Sacrament. I love You above all things and I desire to receive You into my soul. Since I cannot now receive You sacramentally, come at least spiritually into my heart. I embrace You as if You were already there, and unite myself wholly to You. Never permit me to be separated from You. Amen.
Prayer for the Holy Father
Almighty and everlasting God, have mercy upon Thy servant, Pope Francis, our Supreme Pontiff, and direct him, according to Thy loving kindness, in the way of eternal salvation; that, of Thy gift, he may ever desire that which is pleasing unto Thee and may accomplish it with all his might. Through Christ Our Lord. Amen. Our Father. Hail Mary.