"Those whose hearts are pure are the temples of the Holy Spirit." St. Lucy
Today's

Meditation

"If favored souls are sometimes sensibly conscious of the presence of the Blessed Sacrament in our churches, how much more must holy Joseph, whose spiritual senses were so delicate and refined, have felt his heart burn within him with divine charity, from the nearness of Him who now dwelt in Mary as His living tabernacle!"
—Edward Healy Thompson, p. 168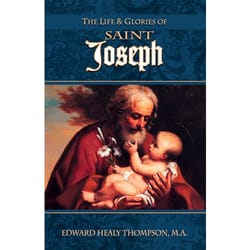 Daily

Verse
"Consider how he endured such opposition from sinners, in order that you may not grow weary and lose heart." Hebrews 12:3
St. Agnes of Montepulciano
Saint of the Day
St. Agnes of Montepulciano (1268–1317) was born into a noble family in Tuscany. Her birth was announced with strange lights surrounding her dwelling, considered a sign that she was a favored child. At nine years of age she requested to enter the local Franciscan monastery in Montepulciano. Although doing so at her young age was against Church law, she obtained special permission from the pope. She became a model nun, reached a high degree of contemplative prayer, and executed her duties so well that she was chosen to help found and lead a new monastery in Proceno when she was just 15 years old, again with special permission at her young age. She lived there for 20 years and became known as a great mystic and visionary while cultivating a special devotion to the Blessed Sacrament. She became locally famous for her miracles as well as for her austerities. She lived on bread and water, slept on the ground, and used a stone for a pillow. Eventually, Agnes returned to Montepulciano. By request she founded and led an even larger monastery, this time receiving a vision that it should be a convent of Dominican nuns dedicated to the Virgin Mary. Through her prayers she cured the sick, multiplied food, and raised to life a child who had drowned. Her feast day is April 20.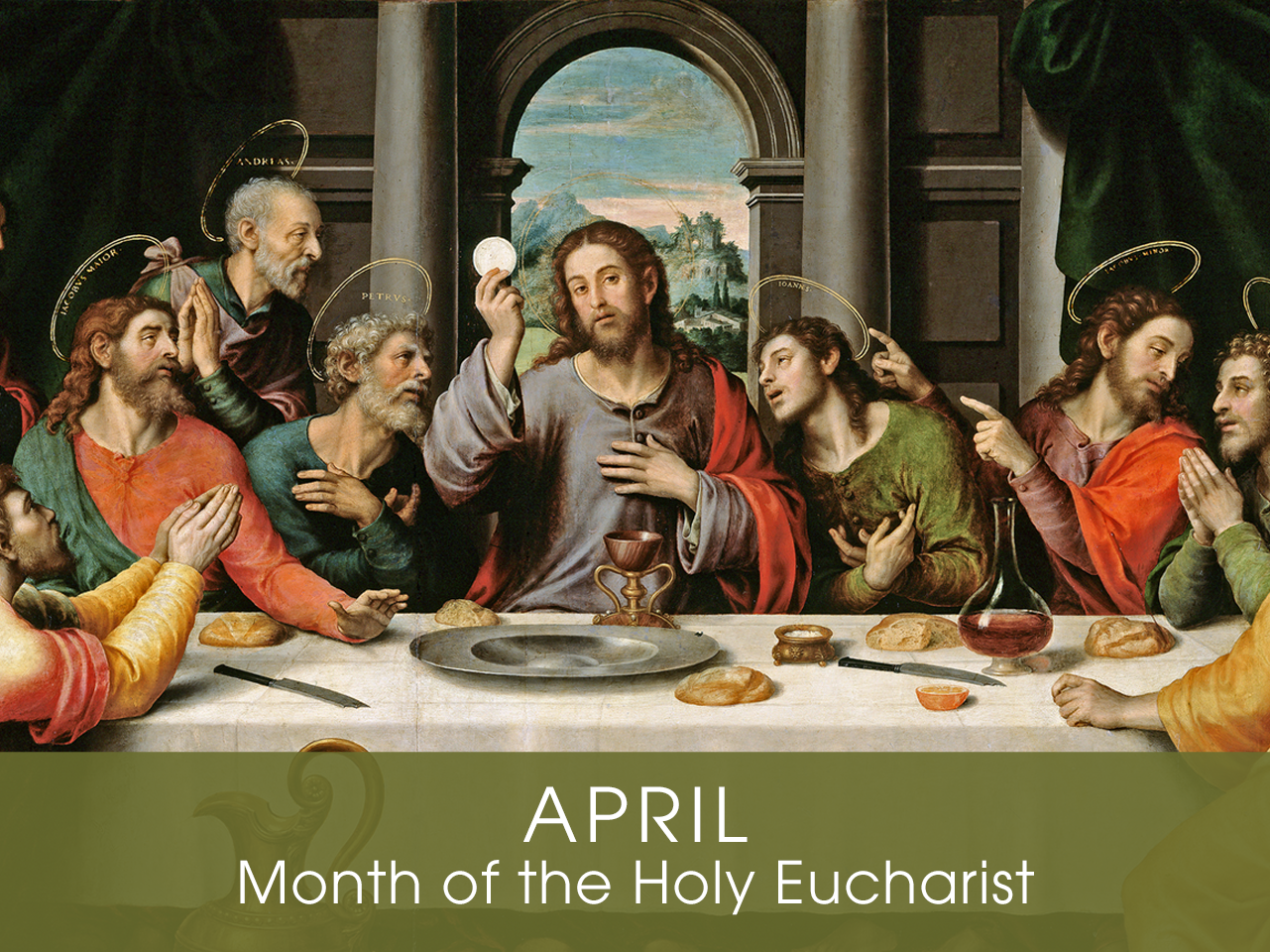 Month of the

Holy Eucharist
Devotion of the Month
The month of April is traditionally dedicated to devotion to Jesus in the sacrament of the Holy Eucharist. The Catholic Church teaches that the Blessed Sacrament is the real and living presence of Christ—His Body, Blood, Soul, and Divinity—received into our souls with every reception of Holy Communion. Our Eucharistic Lord is the source and summit of our Christian life, the ultimate proof of His infinite love for us.
Find a Devotional or Sacramental
Daily Prayers
Prayer for the Dead
In your hands, O Lord, we humbly entrust our brothers and sisters.
In this life you embraced them with your tender love;
deliver them now from every evil and bid them eternal rest.
The old order has passed away: welcome them into paradise,
where there will be no sorrow, no weeping or pain,
but fullness of peace and joy with your Son and the Holy
Spirit forever and ever. Amen.
Prayer of Spiritual Communion
My Jesus, I believe that You are present in the most Blessed Sacrament. I love You above all things and I desire to receive You into my soul. Since I cannot now receive You sacramentally, come at least spiritually into my heart. I embrace You as if You were already there, and unite myself wholly to You. Never permit me to be separated from You. Amen.
Prayer for the Holy Father
Almighty and everlasting God, have mercy upon Thy servant, Pope Francis, our Supreme Pontiff, and direct him, according to Thy loving kindness, in the way of eternal salvation; that, of Thy gift, he may ever desire that which is pleasing unto Thee and may accomplish it with all his might. Through Christ Our Lord. Amen. Our Father. Hail Mary.