"I do not seek to understand in order that I may believe, but rather, I believe in order that I may understand." St. Anselm of Canterbury
Today's

Meditation

"The profession of faith of the robber crucified with Christ is one of the most extraordinary events recorded in history. It is difficult to imagine anything so unlikely. When this robber looked at Jesus, he saw One who was apparently a criminal, condemned by His own people and the Roman authorities, dying now on a cross, reviled and mocked by all but a few helpless friends in a little group nearby. Yet he professed his belief that Jesus was the Messiah and begged Him to remember him at the time of His glorious return in His Messianic kingdom…He could see that Jesus was not dying like a criminal. He noted His silence, patience, and goodness. He heard Him address God familiarly as His Father and ask pardon for those who had crucified HIm. All this helped to prepare him for the very special divine grace that alone could account for his sudden conversion from sinner to saint."
—Fr. Ralph Gorman, C.P., p. 255-256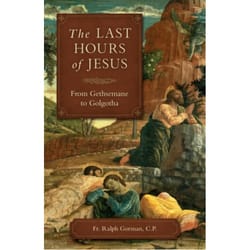 Daily

Verse
"And Samuel said, 'Has the Lord as great delight in burnt offerings and sacrifices, as in obeying the voice of the Lord? Behold, to obey is better than sacrifice, and to hearken than the fat of rams.'" 1 Samuel 15:22
St. Anselm of Canterbury
Saint of the Day
St. Anselm (1033–1109) was born into a noble family in the Lombardy region of Italy. The example of his pious mother led him to great faith, and he sought to enter the monastery at age 15. However, the abbot refused him due to Anselm's stern father. After his mother's death Anselm left home and settled in Normandy to study under the direction of a famed monk named Lanfranc. Upon the death of his father, Anselm became a Benedictine monk at the age of 27. Due to his brilliance, Anselm became a teacher at the abbey's school and prior of the monastery. He went on to become the most learned theologian, philosopher, and mystic of his generation, the greatest since St. Augustine of Hippo. Anselm's fame led to his appointment as Archbishop of Canterbury in England, succeeding Lanfranc in this office, where he went on to correct abuses against the Church at the hand of the English kings. Twice he was banished from the island while appealing to Rome for assistance, and twice he returned to Canterbury to carry on his duties until his death. His abilities as an extraordinary theologian, negotiator, and statesman greatly supported the cause of the Church. As archbishop he continued his monastic lifestyle and intellectual pursuits. He composed several philosophical and theological treatises, as well as a series of beautiful prayers and meditations, which led him to be proclaimed a Doctor of the Church by Pope Clement XI in 1720. His feast day is celebrated on April 21st.
Find a Devotional for this Saint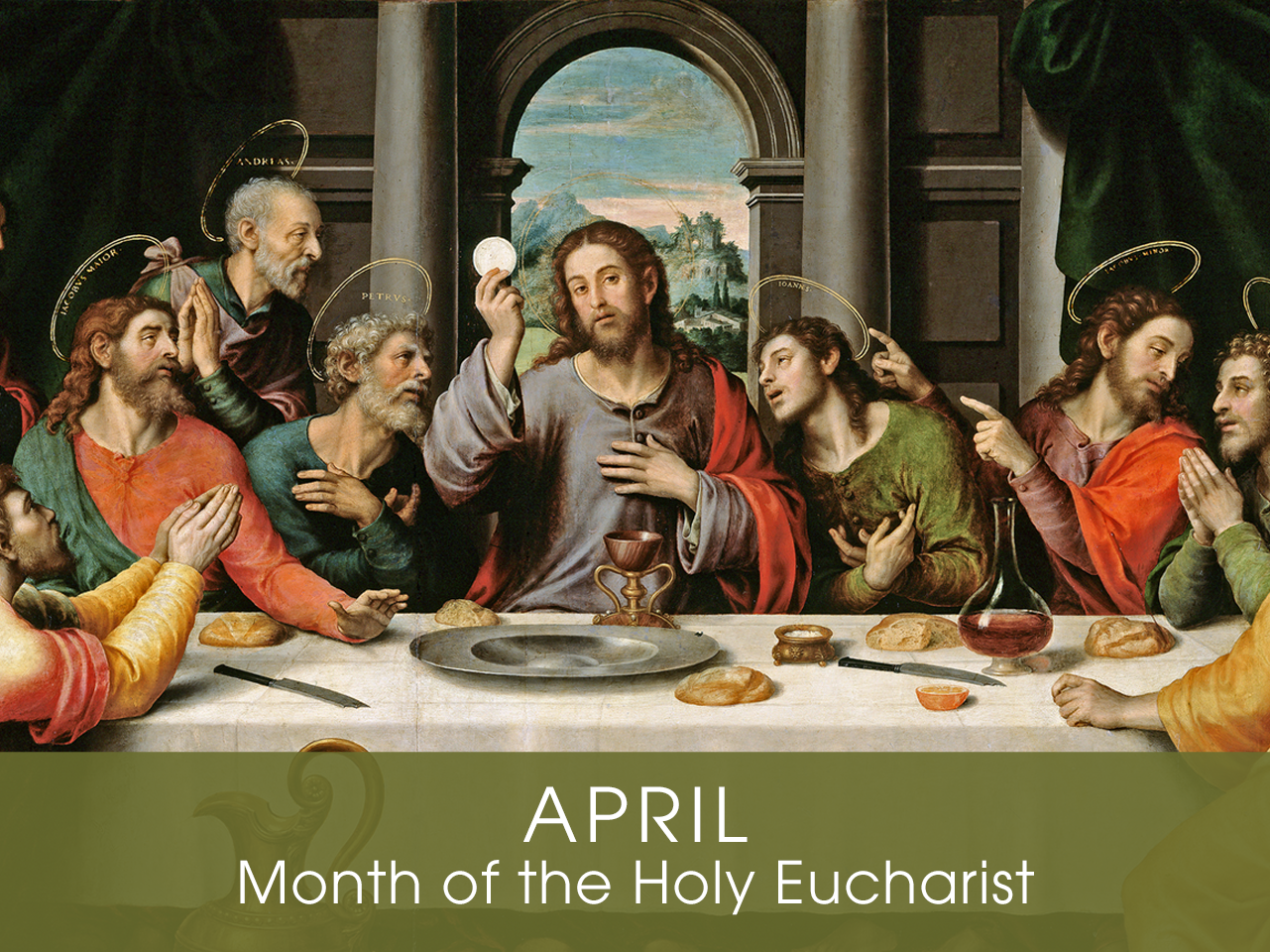 Month of

the Holy Eucharist
Devotion of the Month
The month of April is traditionally dedicated to devotion to Jesus in the sacrament of the Holy Eucharist. The Catholic Church teaches that the Blessed Sacrament is the real and living presence of Christ—His Body, Blood, Soul, and Divinity—received into our souls with every reception of Holy Communion. Our Eucharistic Lord is the source and summit of our Christian life, the ultimate proof of His infinite love for us.
Find a Devotional or Sacramental
Daily Prayers
Prayer for the Dead
In your hands, O Lord, we humbly entrust our brothers and sisters.
In this life you embraced them with your tender love;
deliver them now from every evil and bid them eternal rest.
The old order has passed away: welcome them into paradise,
where there will be no sorrow, no weeping or pain,
but fullness of peace and joy with your Son and the Holy
Spirit forever and ever. Amen.
Prayer of Spiritual Communion
My Jesus, I believe that You are present in the most Blessed Sacrament. I love You above all things and I desire to receive You into my soul. Since I cannot now receive You sacramentally, come at least spiritually into my heart. I embrace You as if You were already there, and unite myself wholly to You. Never permit me to be separated from You. Amen.
Prayer for the Holy Father
Almighty and everlasting God, have mercy upon Thy servant, Pope Francis, our Supreme Pontiff, and direct him, according to Thy loving kindness, in the way of eternal salvation; that, of Thy gift, he may ever desire that which is pleasing unto Thee and may accomplish it with all his might. Through Christ Our Lord. Amen. Our Father. Hail Mary.