"Know that the greatest service that man can offer to God is to help convert souls." St. Rose of Lima
Today's

Meditation

"There is another reason also why the soul has traveled safely in this obscurity; it has suffered: for the way of suffering is safer, and also more profitable, than that of rejoicing and of action. In suffering God gives strength, but in action and in joy the soul does but show its own weakness and imperfections. And in suffering, the soul practices and acquires virtue, and becomes pure, wiser, and more cautious."
—St. John of the Cross, p. 149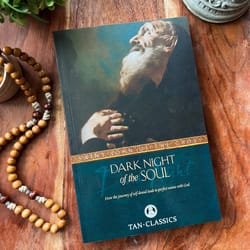 Daily

Verse
"Everyone who acknowledges me before others I will acknowledge before my heavenly Father. But whoever denies me before others, I will deny before my heavenly Father." Matthew 10:32-33
Pope St. Soter
Saint of the Day
Pope St. Soter (c. 174-175 A.D.) was born in Fondi, Italy. Nothing is known of his early life. He served as the 12th bishop of Rome from c.167 to 175 A.D. He was praised for his fatherly tenderness in comforting, both with words and generous alms, those who suffered for their Catholic faith, especially remote Christian churches living in poverty. He is said to have written an encyclical against Montanism – a heresy which maintained that a Christian who sinned gravely could never be redeemed. Pope St. Soter also declared that marriage was only a valid sacrament when blessed by a priest. The manner of Pope St. Soter's death is uncertain; one tradition holds that he was martyred on April 22, 175 A.D., under the Christian persecution of Roman Emperor Marcus Aurelius. He was buried in Rome on the Appian Way in the catacombs of St. Callixtus. His feast day is April 22nd.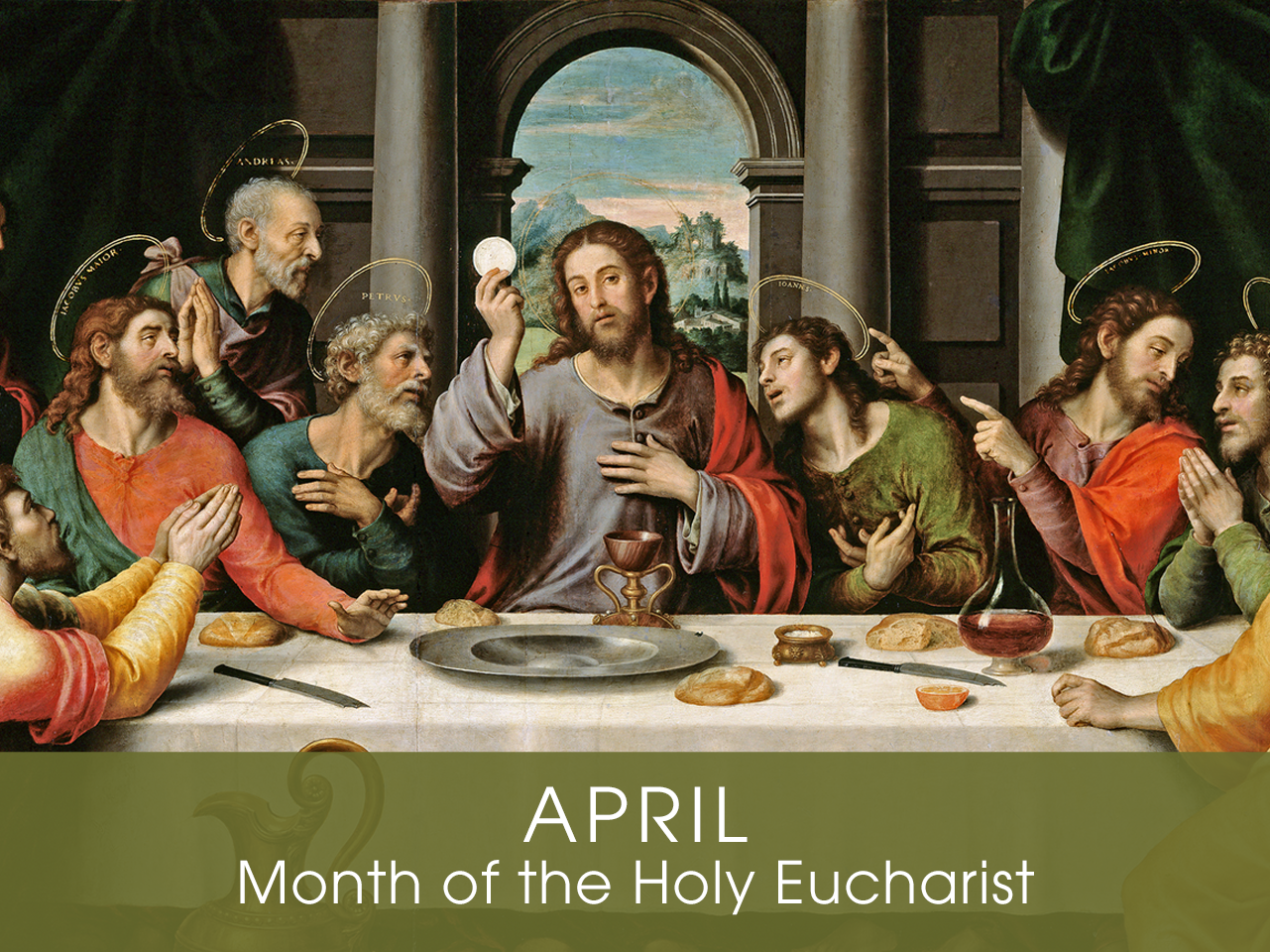 Month of

the Holy Eucharist
Devotion of the Month
The month of April is traditionally dedicated to devotion to Jesus in the sacrament of the Holy Eucharist. The Catholic Church teaches that the Blessed Sacrament is the real and living presence of Christ—His Body, Blood, Soul, and Divinity—received into our souls with every reception of Holy Communion. Our Eucharistic Lord is the source and summit of our Christian life, the ultimate proof of His infinite love for us.
Find a Devotional or Sacramental