"The last degree of love is when He gave Himself to us to be our Food; because He gave Himself to be united with us in every way." St. Bernardine of Siena
Today's

Meditation

"Prayer brings our mind into the brightness of divine light, and exposes our will to the warmth of divine love. Nothing else can so purge our mind from its ignorance, and our will from its depraved affections. It is a blessed fountain which, as it flows, revives our good desires and causes them to bring forth fruit, washes away the stains of infirmity from our soul, and calms the passions of our hearts." — St. Francis de Sales, p. 61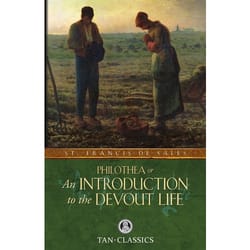 Daily

Verse
"My son, if you receive my words and treasure up my commandments with you, making your ear attentive to wisdom and inclining your heart to understanding; yes, if you cry out for insight and raise your voice for understanding, if you seek it like silver and search for it as for hidden treasures; then you will understand the fear of the Lord and find the knowledge of God." Proverbs 2:1-5
St. Fidelis of Sigmaringen
Saint of the Day
St. Fidelis of Sigmaringen (1577-1622) was born with the name Mark Rey in what is today Germany. He studied and taught law and became known for his charity, austerities, and great devotion to God. He gained a reputation for being "the poor man's lawyer" because of his concern for the helpless. He eventually left his profession to become a Capuchin Franciscan friar and priest, taking the religious name "Fidelis," meaning "faithful." His work as a friar was fraught with danger. He lived during the Counter-Reformation, a time of great religious, cultural, and political upheaval in Western Europe. He zealously defended the teaching of the Catholic Church against the Protestant heretics. He wrote many pamphlets against Calvinism and Zwinglianism, and even traveled to Switzerland to preach against the Calvinists both in the pulpits and the public square. His untiring efforts to bring souls back to the Church was so successful that he became a threat to the heretic preachers. One day his preaching provoked a mob that confronted him and demanded he renounce his Catholic faith upon pain of death. He replied, "I came to extirpate heresy, not to embrace it," after which he was bludgeoned to death. Many miracles led to his canonization in the following century. St. Fidelis' feast day is April 24.
Find a Devotional for this Saint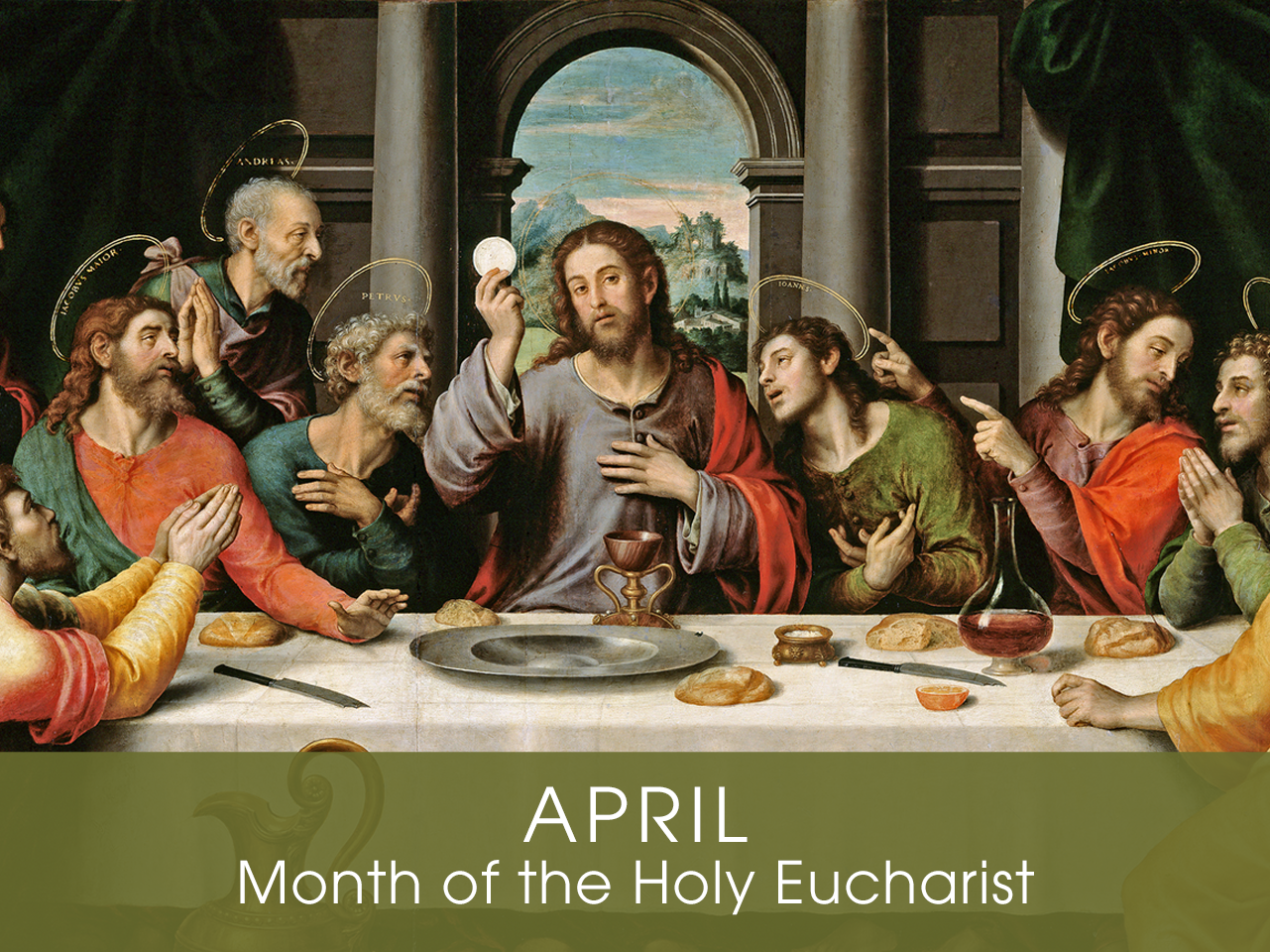 Month of the

Holy Eucharist
Devotion of the Month
The month of April is traditionally dedicated to devotion to Jesus in the sacrament of the Holy Eucharist. The Catholic Church teaches that the Blessed Sacrament is the real and living presence of Christ—His Body, Blood, Soul, and Divinity—received into our souls with every reception of Holy Communion. Our Eucharistic Lord is the source and summit of our Christian life, the ultimate proof of His infinite love for us.
Find a Devotional or Sacramental
Daily Prayers
Prayer for the Dead
In your hands, O Lord, we humbly entrust our brothers and sisters.
In this life you embraced them with your tender love;
deliver them now from every evil and bid them eternal rest.
The old order has passed away: welcome them into paradise,
where there will be no sorrow, no weeping or pain,
but fullness of peace and joy with your Son and the Holy
Spirit forever and ever. Amen.
Prayer of Spiritual Communion
My Jesus, I believe that You are present in the most Blessed Sacrament. I love You above all things and I desire to receive You into my soul. Since I cannot now receive You sacramentally, come at least spiritually into my heart. I embrace You as if You were already there, and unite myself wholly to You. Never permit me to be separated from You. Amen.
Prayer for the Holy Father
Almighty and everlasting God, have mercy upon Thy servant, Pope Francis, our Supreme Pontiff, and direct him, according to Thy loving kindness, in the way of eternal salvation; that, of Thy gift, he may ever desire that which is pleasing unto Thee and may accomplish it with all his might. Through Christ Our Lord. Amen. Our Father. Hail Mary.