"Let us stand fast in what is right, and prepare our souls for trial. Let us wait upon God's strengthening aid and say to him: 'O Lord, you have been our refuge in all generations.'" St. Boniface
Today's

Meditation

"In seeing the witness of St. Paul, we need to remind ourselves that each of us is invited to encounter Jesus of Nazareth and that each of us is given an invitation to accept Him as Lord and Messiah. Jesus chooses us and offers us the powerful opportunity to enter into a loving relationship with Him (cf. Jn 15:16). We are offered His friendship, even as He manifests His friendship to us…The Lord asks us the pressing question: "Who do you say that I am?" The answer to this essential question is the determining factor of where the Lord's invitation will go in our lives, and whether the door of faith will continue to be opened to us."
—Father Jeffrey Kirby, STL, p.16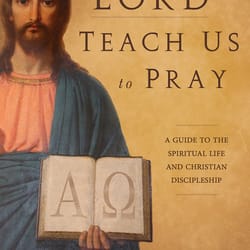 Daily

Verse
"As God's chosen ones, holy and beloved, clothe yourselves with compassion, kindness, humility, meekness, and patience. Bear with one another and, if anyone has a complaint against another, forgive each other; just as the Lord has forgiven you, so you also must forgive." Colossians 3:12-13
Sts. Cletus & Marcellinus
Saint of the Day
St. Cletus (1st c.) and St. Marcellinus (3rd c.) were both Romans, popes, and martyrs who ruled the Holy See during the terrible persecution of Christians at the hands of the Roman Empire. St. Cletus was a convert and disciple of St. Peter the Apostle who became the third Bishop of Rome from 76 to 89 A.D., under the reigns of Roman Emperors Vespasian and Titus. His name appears in the Roman Canon of the Mass. St. Marcellinus was the twenty-ninth Bishop of Rome from 296 to 304 A.D. during the infamous persecution of the Roman Emperor Diocletian, on the eve of the legalization of Christianity across the Empire. Statues of these two popes of the early Church sit on opposite corners of the portico ceiling of Saint Peter's Basilica in Rome. They share a feast day on April 26th.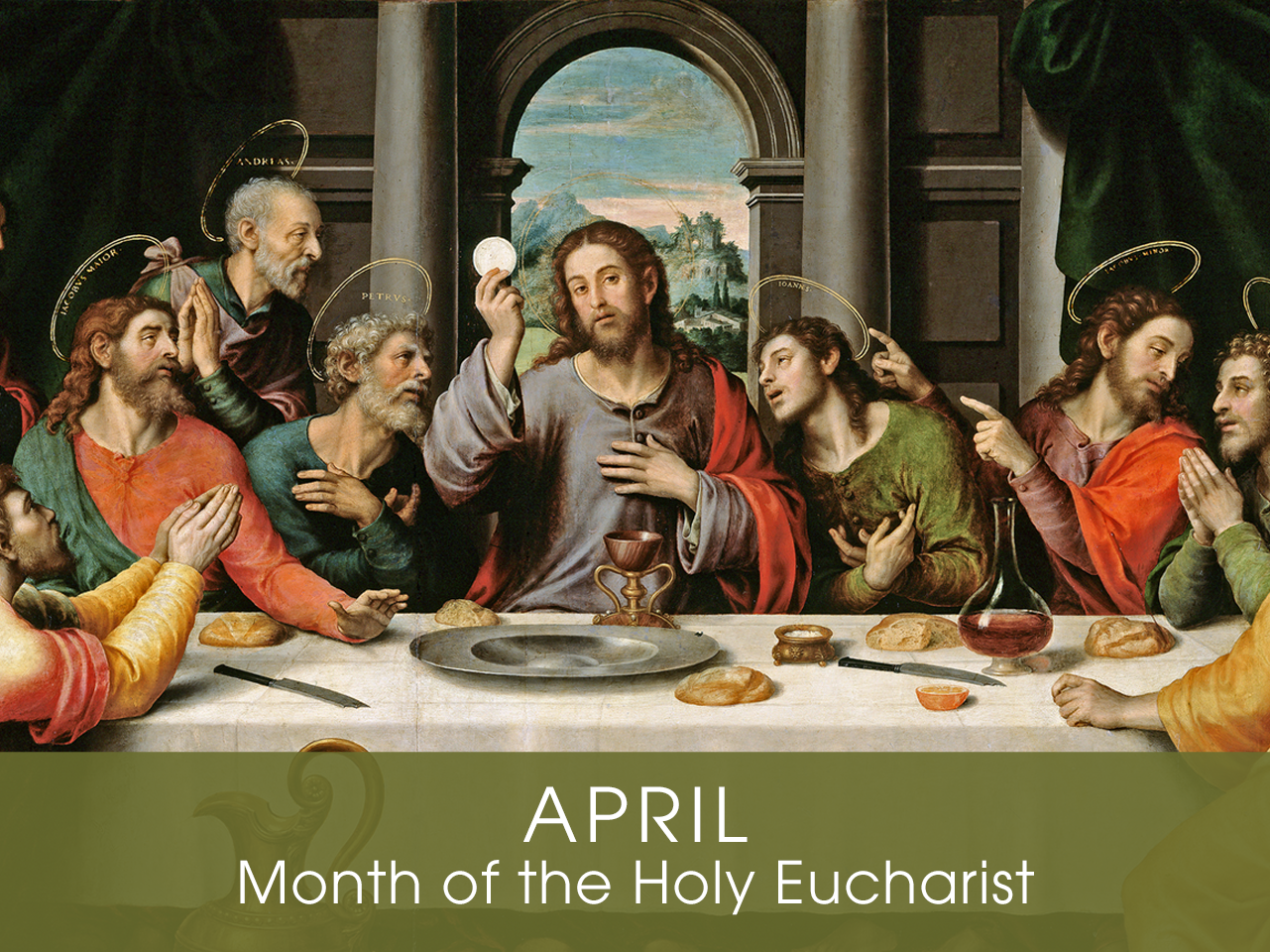 Month of the

Holy Eucharist
Devotion of the Month
The month of April is traditionally dedicated to devotion to Jesus in the sacrament of the Holy Eucharist. The Catholic Church teaches that the Blessed Sacrament is the real and living presence of Christ—His Body, Blood, Soul, and Divinity—received into our souls with every reception of Holy Communion. Our Eucharistic Lord is the source and summit of our Christian life, the ultimate proof of His infinite love for us.
Find a Devotional or Sacramental
Daily Prayers
Prayer for the Dead
In your hands, O Lord, we humbly entrust our brothers and sisters.
In this life you embraced them with your tender love;
deliver them now from every evil and bid them eternal rest.
The old order has passed away: welcome them into paradise,
where there will be no sorrow, no weeping or pain,
but fullness of peace and joy with your Son and the Holy
Spirit forever and ever. Amen.
Prayer of Spiritual Communion
My Jesus, I believe that You are present in the most Blessed Sacrament. I love You above all things and I desire to receive You into my soul. Since I cannot now receive You sacramentally, come at least spiritually into my heart. I embrace You as if You were already there, and unite myself wholly to You. Never permit me to be separated from You. Amen.
Prayer for the Holy Father
Almighty and everlasting God, have mercy upon Thy servant, Pope Francis, our Supreme Pontiff, and direct him, according to Thy loving kindness, in the way of eternal salvation; that, of Thy gift, he may ever desire that which is pleasing unto Thee and may accomplish it with all his might. Through Christ Our Lord. Amen. Our Father. Hail Mary.