"Help me to journey beyond the familiar and into the unknown. Give me the faith to leave old ways and break fresh ground with You." St. Brendan
Today's

Meditation

"Whenever that sacrifice of Christ is memorialized in the Church, there is an application to a new moment in time and a new presence in space of the unique sacrifice of Christ Who is now in glory. In obeying His mandate, His followers would be representing in an unbloody manner that which He presented to His Father in the bloody sacrifice of Calvary. After changing the bread into His Body and the wine into His Blood: He gave it to them (Mark 14:22). By that communion they were made one with Christ, to be offered with Him, in Him, and by Him. All love craves unity. As the highest peak of love in the human order is the unity of husband and wife in the flesh, so the highest unity in the Divine order is the unity of the soul and Christ in communion."
—Archbishop Fulton J. Sheen, p. 401-402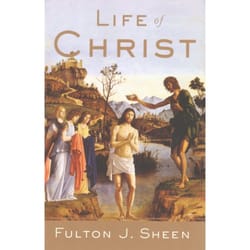 Daily

Verse
"The steadfast love of the Lord never ceases, his mercies never come to an end; they are new every morning; great is thy faithfulness." Lamentations 3:22-23
St. Zita
Saint of the Day
St. Zita (d. 1271) was born into poverty in Tuscany, Italy. Her mother taught her to develop a strong prayer life, which, combined with her happy disposition, enabled her to seek God's will in all her life circumstances. At the age of twelve she became a servant for a noble Italian family. The family she served lived near a church, and Zita would rise early to attend daily Mass before beginning her duties. She saw her work as being in the service of God, which she executed with care and diligence. Because of her goodness she suffered harsh treatment and even physical abuse at the hands of both her employers and the other servants. From her patient endurance of such mistreatment, Zita's humility and virtue became evident to all. She was eventually respected and promoted to a leadership role of managing the entire household and its servants. Throughout her life she exemplified hard work, gentleness, and a life of prayer, despite being overworked. She died at the age of 60 serving the same family, and after her death many miracles occurred through her intercession. The family contributed to the cause for her canonization. St. Zita is an incorruptible, and her relics are kept in the Basilica of St. Frediano where she attended Mass. She is the patron saint of maids, domestic servants, butlers, waiters, rape victims, lost keys, and people ridiculed for their piety. St. Zita's feast day is April 27th.
Find a Devotional for this Saint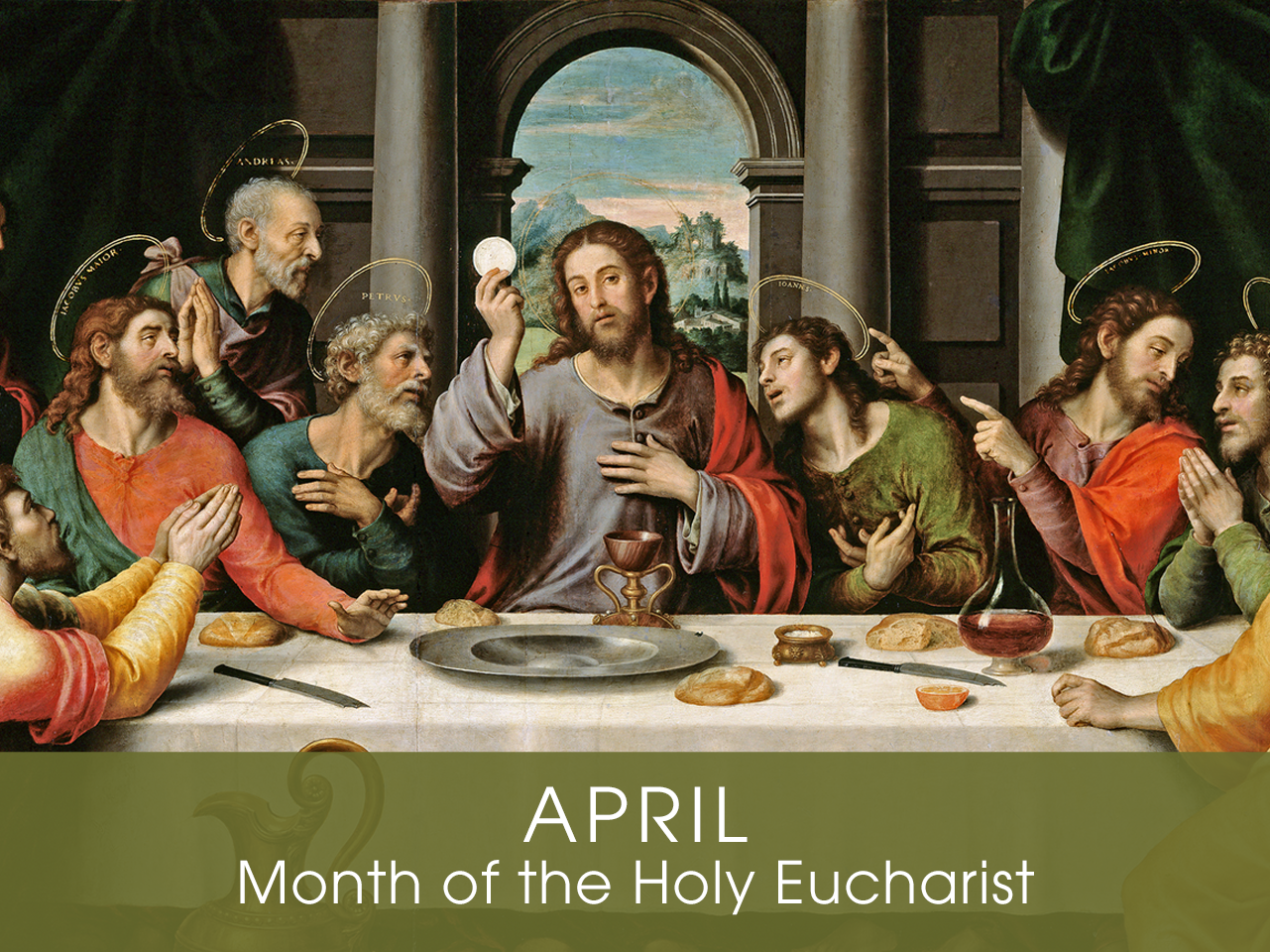 Month of the

Holy Eucharist
Devotion of the Month
The month of April is traditionally dedicated to devotion to Jesus in the sacrament of the Holy Eucharist. The Catholic Church teaches that the Blessed Sacrament is the real and living presence of Christ—His Body, Blood, Soul, and Divinity—received into our souls with every reception of Holy Communion. Our Eucharistic Lord is the source and summit of our Christian life, the ultimate proof of His infinite love for us.
Find a Devotional or Sacramental
Daily Prayers
Prayer for the Dead
In your hands, O Lord, we humbly entrust our brothers and sisters.
In this life you embraced them with your tender love;
deliver them now from every evil and bid them eternal rest.
The old order has passed away: welcome them into paradise,
where there will be no sorrow, no weeping or pain,
but fullness of peace and joy with your Son and the Holy
Spirit forever and ever. Amen.
Prayer of Spiritual Communion
My Jesus, I believe that You are present in the most Blessed Sacrament. I love You above all things and I desire to receive You into my soul. Since I cannot now receive You sacramentally, come at least spiritually into my heart. I embrace You as if You were already there, and unite myself wholly to You. Never permit me to be separated from You. Amen.
Prayer for the Holy Father
Almighty and everlasting God, have mercy upon Thy servant, Pope Francis, our Supreme Pontiff, and direct him, according to Thy loving kindness, in the way of eternal salvation; that, of Thy gift, he may ever desire that which is pleasing unto Thee and may accomplish it with all his might. Through Christ Our Lord. Amen. Our Father. Hail Mary.