"Be peace-loving. Peace is a precious treasure to be sought with great zeal. You are well aware that our sins arouse God's anger. You must change your life, therefore, so that God in his mercy will pardon you. What we conceal from men is known to God. Be converted, then, with a sincere heart. Live your life that you may receive the blessing of the Lord. Then the peace of God our Father will be with you always." St. Francis of Paola
Today's

Meditation

"How many souls might reach a high degree of sanctity if properly directed from the first. I know God can sanctify souls without help, but just as He gives the gardener the skill to tend rare and delicate plants while fertilizing them Himself, so He wishes to use others in His cultivation of souls. What would happen if the gardener were so clumsy that he could not graft his trees properly, or knew so little about them that he wanted to make a peach tree bear roses?"
—St. Therese of Lisieux, p. 64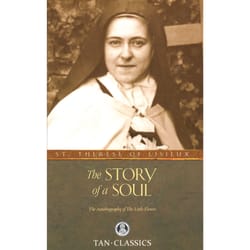 Daily

Verse
"But I say to you, love your enemies, and pray for those who persecute you, that you may be children of your heavenly Father, for he makes his sun rise on the bad and the good, and causes rain to fall on the just and the unjust." Matthew 5:44-45
St. Louis De Montfort
Saint of the Day
St. Louis-Marie Grignion de Montfort (1673 – 1716) was born in Brittany, France, to a large farming family. As a child he displayed an unusual spiritual maturity and spent much time in prayer before the Blessed Sacrament. At the age of 19 he went on foot to Paris to study theology at a prestigious school with the support of a benefactor; along the way he gave his possessions to the poor and made a lifelong vow to live in poverty supported entirely on alms. He was ordained a priest at the age of 27, and at 32 discovered his calling to be an itinerant preacher, receiving the title of "Apostolic Missionary" from the Pope after his bishop tried to silence him. For the next 17 years he preached missions in countless towns and villages throughout France with an emphasis on renewal and reform. His fiery devotion, oratory skill, and identification with the poor led many souls to conversion. He was persecuted by the Jansenists, who, in their spiritual pride, poisoned him, banished him from preaching in their dioceses, and made an assassination attempt on his life. He had a profound devotion to the Blessed Virgin Mary and taught on the power of the Holy Rosary. He also wrote a number of classic works on Marian devotion, the most famous being True Devotion to Mary. His feast day is April 28.
Find a Devotional for this Saint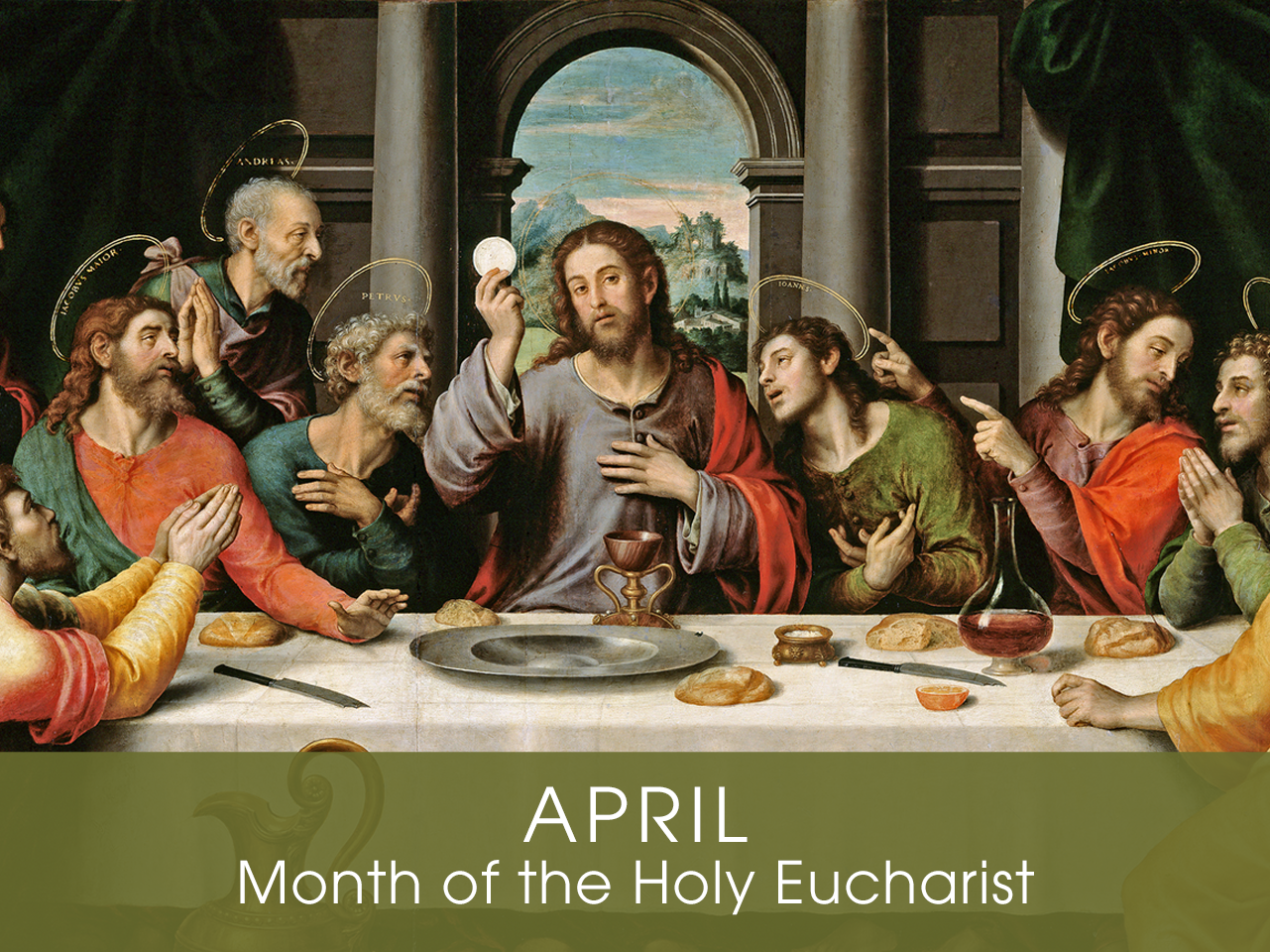 Month of the

Holy Eucharist
Devotion of the Month
The month of April is traditionally dedicated to devotion to Jesus in the sacrament of the Holy Eucharist. The Catholic Church teaches that the Blessed Sacrament is the real and living presence of Christ—His Body, Blood, Soul, and Divinity—received into our souls with every reception of Holy Communion. Our Eucharistic Lord is the source and summit of our Christian life, the ultimate proof of His infinite love for us.
Find a Devotional or Sacramental
Daily Prayers
Prayer for the Dead
In your hands, O Lord, we humbly entrust our brothers and sisters.
In this life you embraced them with your tender love;
deliver them now from every evil and bid them eternal rest.
The old order has passed away: welcome them into paradise,
where there will be no sorrow, no weeping or pain,
but fullness of peace and joy with your Son and the Holy
Spirit forever and ever. Amen.
Prayer of Spiritual Communion
My Jesus, I believe that You are present in the most Blessed Sacrament. I love You above all things and I desire to receive You into my soul. Since I cannot now receive You sacramentally, come at least spiritually into my heart. I embrace You as if You were already there, and unite myself wholly to You. Never permit me to be separated from You. Amen.
Prayer for the Holy Father
Almighty and everlasting God, have mercy upon Thy servant, Pope Francis, our Supreme Pontiff, and direct him, according to Thy loving kindness, in the way of eternal salvation; that, of Thy gift, he may ever desire that which is pleasing unto Thee and may accomplish it with all his might. Through Christ Our Lord. Amen. Our Father. Hail Mary.