"While the world changes, the cross stands firm." St. Bruno
Today's

Meditation

"The soul, who is lifted by a very great and yearning desire for the honor of God and the salvation of souls, begins by exercising herself, for a certain space of time, in the ordinary virtues, remaining in the cell of self-knowledge, in order to know better the goodness of God towards her. This she does because knowledge must precede love, and only when she has attained love, can she strive to follow and to clothe herself with the truth. But, in no way, does the creature receive such a taste of the truth, or so brilliant a light therefrom, as by means of humble and continuous prayer, founded on knowledge of herself and of God; because prayer, exercising her in the above way, unites with God the soul that follows the footprints of Christ Crucified, and thus, by desire and affection, and union of love, makes her another Himself."
—St. Catherine of Siena, p.1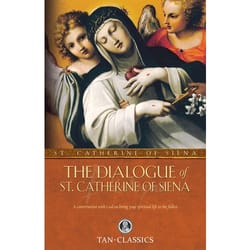 Daily

Verse
"Blessed is the man who makes the Lord his trust, who does not turn to the proud, to those who go astray after false gods! Thou hast multiplied, O Lord my God, thy wondrous deeds and thy thoughts toward us; none can compare with thee! Were I to proclaim and tell of them, they would be more than can be numbered." Psalm 40:4-5
St. Catherine of Siena
Saint of the Day
St. Catherine of Siena (1347–1380) was born in Siena, Italy, the 24th of 25 children born to a wealthy wool dyer and his wife. Catherine began having profound mystical experiences at the age of six which encouraged her in a life of virtue, extreme penance, and total consecration to God through a private vow of virginity. She became a Dominican Tertiary at the age of 16 while continuing to live in the home of her parents. She had regular mystical visits from, and conversations with, Jesus, Mary, and many of the saints. Catherine had no formal education and was illiterate, yet her theological knowledge acquired through prayer astounded learned theologians. She was especially devoted to working for the unity and spiritual health of the Church. Among her most famous accomplishments was that she persuaded the Pope to return to Rome from Avignon in 1377. She also encouraged him to call for a Crusade to the Holy Land. She was an important political figure in her day, often entering into negotiations between warring rulers through personal visits and dictated letters. Her practical wisdom and profound spiritual insight was widely sought both inside and outside the Church. St. Catherine was a great mystic and was granted the stigmata which was made visible only after her death. She died in Rome at the age of 33, offering her life to God for the sanctification of the Church, and was proclaimed a Doctor of the Church in 1970. St. Catherine of Siena is the patron saint of Italy and Europe. Her feast day is April 29th.
Find a Devotional for this Saint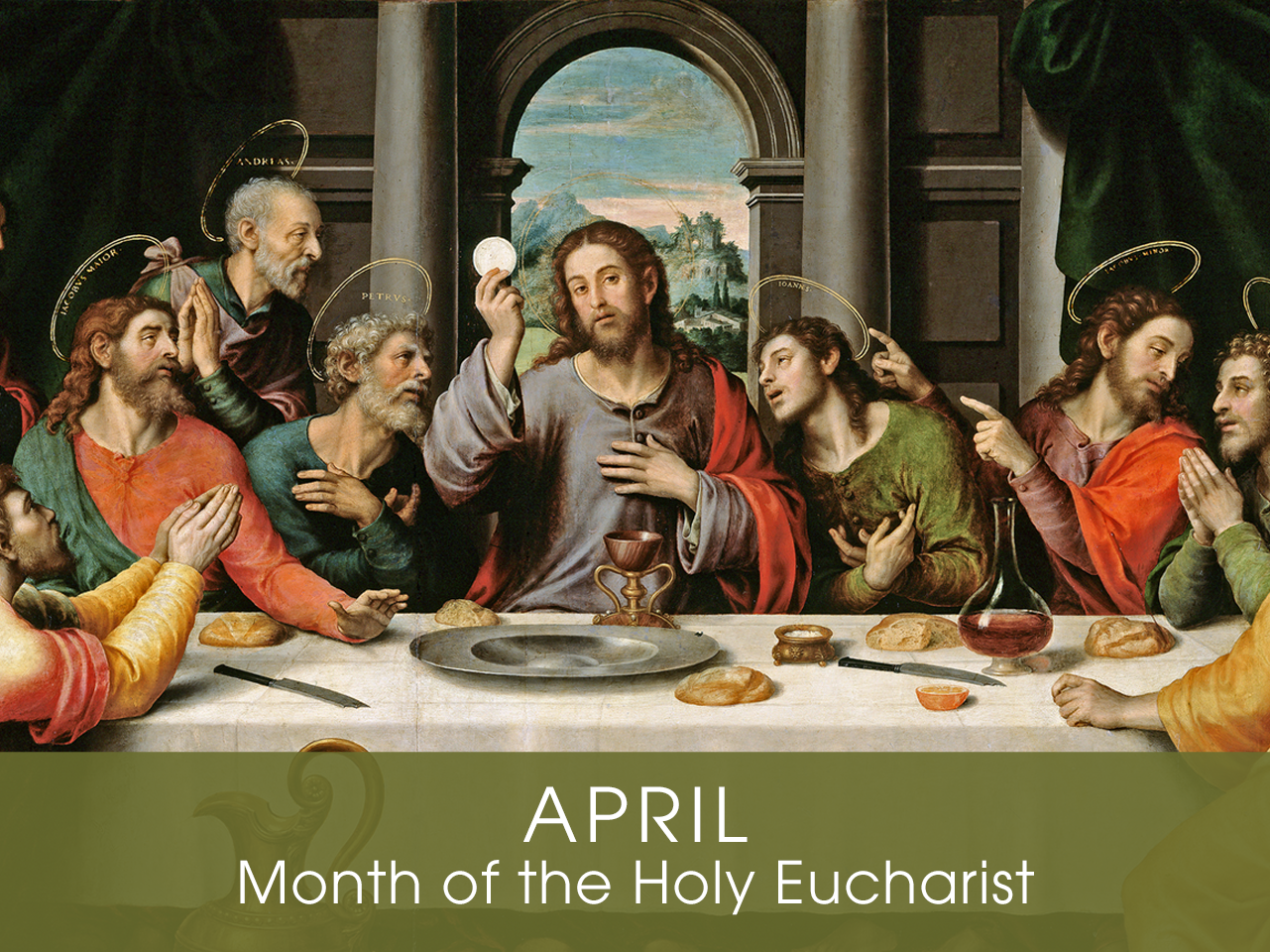 Month of the

Holy Eucharist
Devotion of the Month
The month of April is traditionally dedicated to devotion to Jesus in the sacrament of the Holy Eucharist. The Catholic Church teaches that the Blessed Sacrament is the real and living presence of Christ—His Body, Blood, Soul, and Divinity—received into our souls with every reception of Holy Communion. Our Eucharistic Lord is the source and summit of our Christian life, the ultimate proof of His infinite love for us.
Find a Devotional or Sacramental
Daily Prayers
Prayer for the Dead
In your hands, O Lord, we humbly entrust our brothers and sisters.
In this life you embraced them with your tender love;
deliver them now from every evil and bid them eternal rest.
The old order has passed away: welcome them into paradise,
where there will be no sorrow, no weeping or pain,
but fullness of peace and joy with your Son and the Holy
Spirit forever and ever. Amen.
Prayer of Spiritual Communion
My Jesus, I believe that You are present in the most Blessed Sacrament. I love You above all things and I desire to receive You into my soul. Since I cannot now receive You sacramentally, come at least spiritually into my heart. I embrace You as if You were already there, and unite myself wholly to You. Never permit me to be separated from You. Amen.
Prayer for the Holy Father
Almighty and everlasting God, have mercy upon Thy servant, Pope Francis, our Supreme Pontiff, and direct him, according to Thy loving kindness, in the way of eternal salvation; that, of Thy gift, he may ever desire that which is pleasing unto Thee and may accomplish it with all his might. Through Christ Our Lord. Amen. Our Father. Hail Mary.