"Nothing seems tiresome or painful when you are working for a Master who pays well; who rewards even a cup of cold water given for love of Him." St. Dominic Savio
Today's

Meditation

"As St. Paul points out, Christ never meant that we were to remain children in intelligence: on the contrary. He told us to be not only 'as harmless as doves', but also 'as wise as serpents'. He wants a child's heart, but a grown-up's head. He wants us to be simple, single-minded, affectionate, and teachable, as good children are; but He also wants every bit of intelligence we have to be alert at its job, and in first-class fighting trim."
—C.S. Lewis, p. 77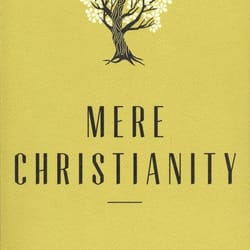 Daily

Verse
"And over all these put on love, that is, the bond of perfection. And let the peace of Christ control your hearts, the peace into which you were also called in one body. And be thankful." Colossians 3:14-15
St. Joseph the Worker
Saint of the Day
St. Joseph (1st c.) was born in Bethlehem in Judea and later settled in Nazareth. By Divine command he became the husband of the Virgin Mary and adoptive father to God Incarnate. We know from Scripture and Tradition that St. Joseph was a virtuous man and a carpenter by trade. It was he who was entrusted with the great mission to guard, protect, and provide for the temporal needs of God's most precious gifts, the Blessed Virgin Mary and the Child Jesus, in the role of husband and father within the Holy Family. St. Joseph's mission continues from heaven as the patron saint of the Catholic Church. He is also the patron of many causes including fathers, laborers, and families. His feast days are: St. Joseph the Husband of Mary on March 19th, and St. Joseph the Worker on May 1st. Pope Pius XII instituted the feast of St. Joseph the Worker in 1955 to emphasize the dignity, meaning, and value of human work in the eyes of God, and to give all laborers a model of virtue as well as a heavenly intercessor and protector.
Find a Devotional for this Saint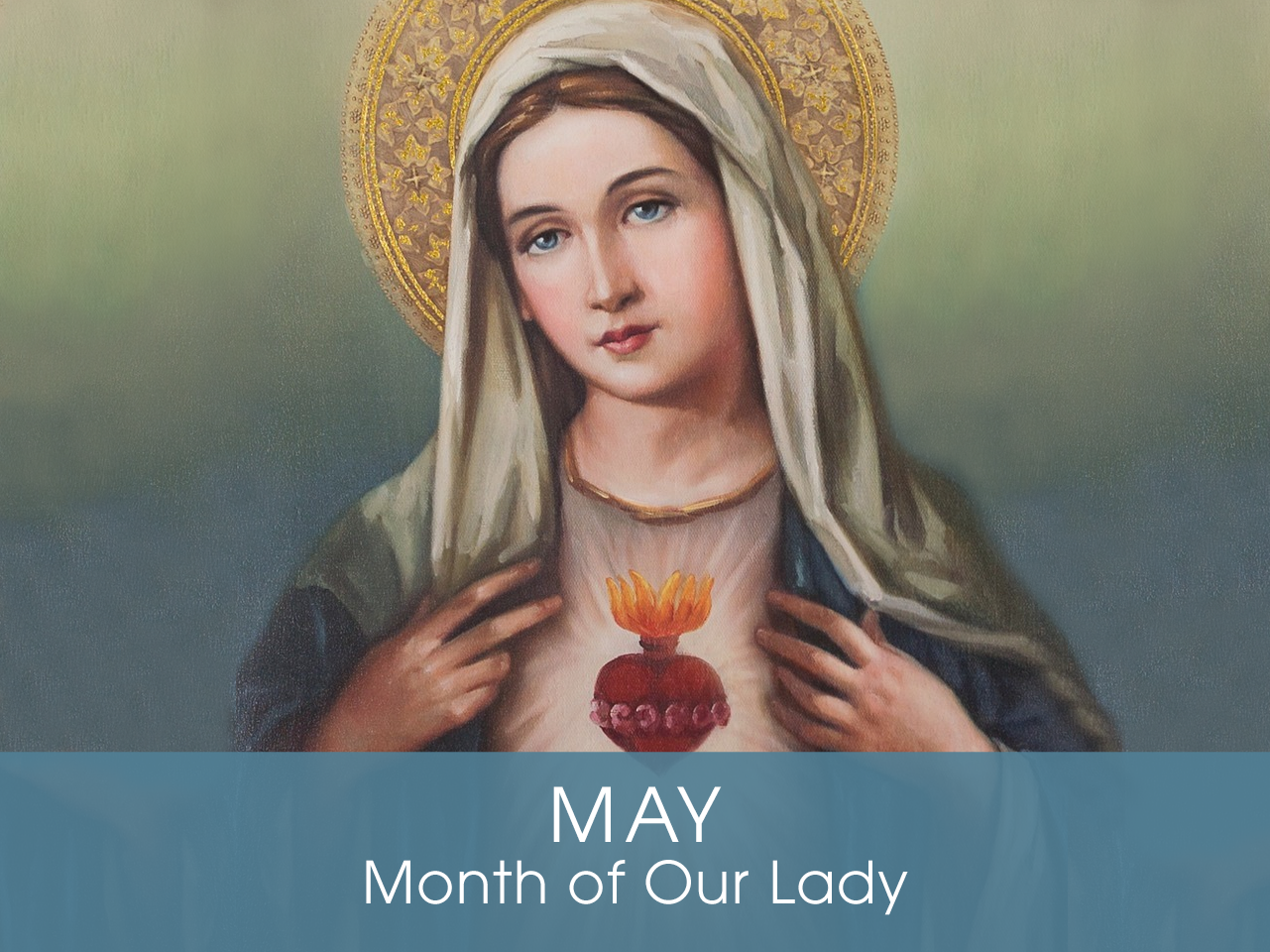 Month of the

Our Lady
Devotion of the Month
In addition to the myriad feast days honoring Our Lady under her many titles and virtues, the entire month of May is especially given to her praise. In the words of Pope Paul VI, May is "a month which the piety of the faithful has long dedicated to Mary, the Mother of God … For this is the month during which Christians, in their churches and their homes, offer the Virgin Mother more fervent and loving acts of homage and veneration; and it is the month in which a greater abundance of God's merciful gifts comes down to us from our Mother's throne."
Find a Devotional or Sacramental
Daily Prayers
Prayer for the Dead
In your hands, O Lord, we humbly entrust our brothers and sisters.
In this life you embraced them with your tender love;
deliver them now from every evil and bid them eternal rest.
The old order has passed away: welcome them into paradise,
where there will be no sorrow, no weeping or pain,
but fullness of peace and joy with your Son and the Holy
Spirit forever and ever. Amen.
Prayer of Spiritual Communion
My Jesus, I believe that You are present in the most Blessed Sacrament. I love You above all things and I desire to receive You into my soul. Since I cannot now receive You sacramentally, come at least spiritually into my heart. I embrace You as if You were already there, and unite myself wholly to You. Never permit me to be separated from You. Amen.
Prayer for the Holy Father
Almighty and everlasting God, have mercy upon Thy servant, Pope Francis, our Supreme Pontiff, and direct him, according to Thy loving kindness, in the way of eternal salvation; that, of Thy gift, he may ever desire that which is pleasing unto Thee and may accomplish it with all his might. Through Christ Our Lord. Amen. Our Father. Hail Mary.