"We must not wish anything other than what happens from moment to moment, all the while, however, exercising ourselves in goodness. And to refuse to exercise oneself in goodness, and to insist upon simply awaiting what God might send, would be simply to tempt God." St. Catherine of Genoa
Today's

Meditation

"Nothing is sweeter than love; nothing stronger, nothing higher, nothing more generous, nothing more pleasant, nothing fuller or better in Heaven or on earth; for love proceeds from God and cannot rest but in God above all things created."
—Thomas a' Kempis, p. 87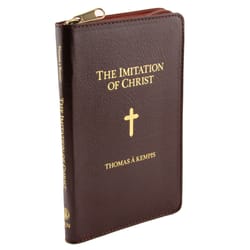 Daily

Verse
"But to you who hear I say, love your enemies, do good to those who hate you, bless those who curse you, pray for those who mistreat you. To the person who strikes you on one cheek, offer the other one as well, and from the person who takes your cloak, do not withhold even your tunic. Give to everyone who asks of you, and from the one who takes what is yours do not demand it back. Do to others as you would have them do to you." Luke 6:27-31
St. Athanasius of Alexandria
Saint of the Day
St. Athanasius (296-373 A.D.) was born in Alexandria, Egypt, to noble Christian parents. He received an excellent education in theology, philosophy, rhetoric, and law, which he directed to the service of God. He made great progress in both wisdom and virtue, and made a spiritual retreat in the Egyptian desert with St. Anthony the Great. St. Athanasius became the Bishop of Alexandria and served in that role for 46 years. He tirelessly and courageously devoted most of his life to defeating the Arian heresy, which denied the divinity of Christ. When the majority of his fellow bishops were Arian heretics, which threatened the integrity of the whole Church, Athansius stood firmly and almost single-handedly against their error using his philosophical knowledge, theological wisdom, rhetorical skill, and strength of spirit. Despite having the support of several popes, he suffered great trials, scandals, and persecutions at the hands of his doctrinal enemies, and spent much of his life in exile. He was a participant in the Council of Nicea in 325 A.D. and did much of the theological work which supported the condemnation of the Arian heresy and the formulation of the Nicene Creed. St. Athanasius is known as one of the greatest champions of Catholic doctrine to have ever lived, earning the title, "Father of Orthodoxy." St. Athanasius was later declared a Doctor of the Church. His feast day is celebrated on May 2nd.
Find a Devotional for this Saint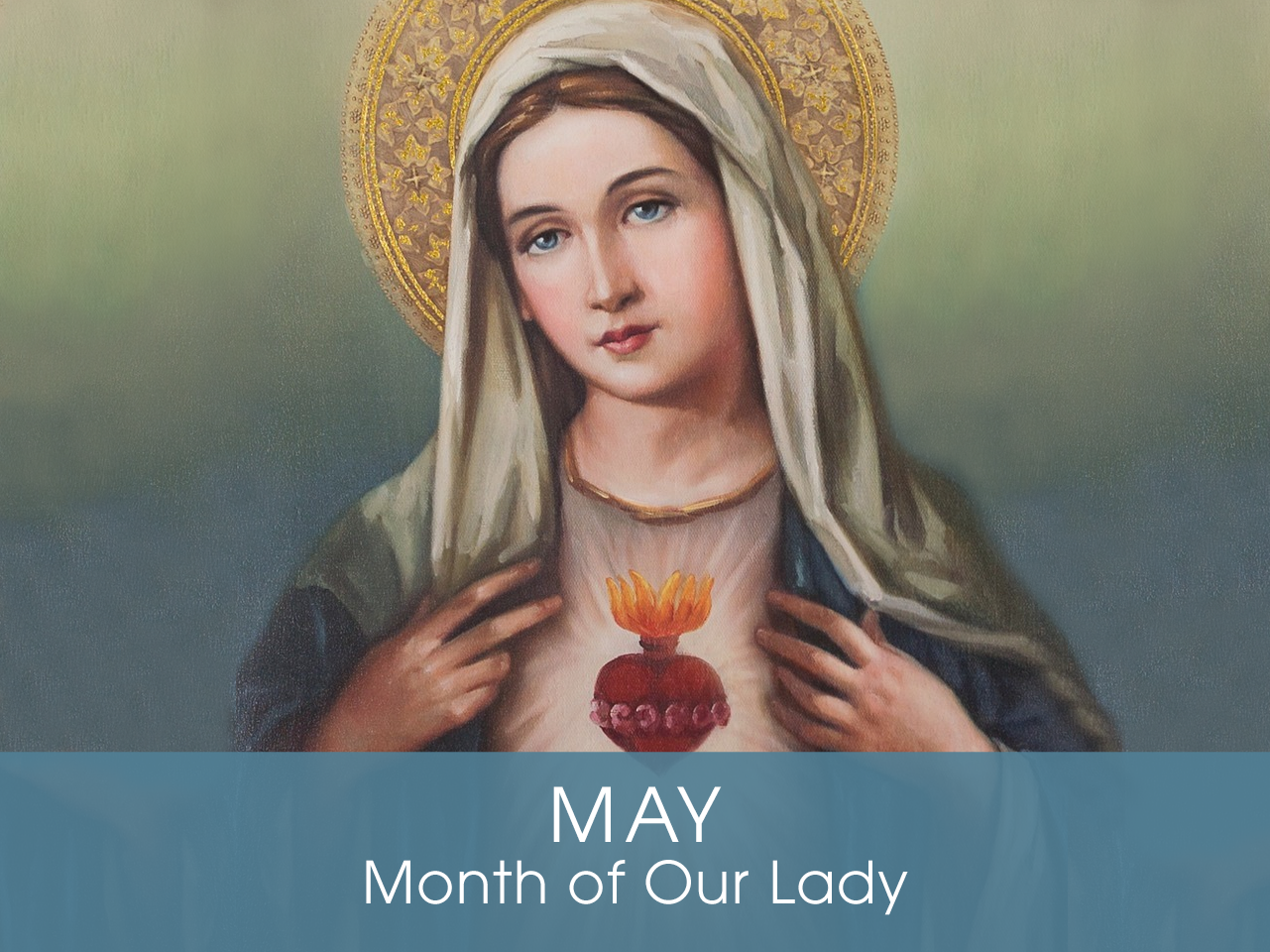 Month of the

Our Lady
Devotion of the Month
In addition to the myriad feast days honoring Our Lady under her many titles and virtues, the entire month of May is especially given to her praise. In the words of Pope Paul VI, May is "a month which the piety of the faithful has long dedicated to Mary, the Mother of God … For this is the month during which Christians, in their churches and their homes, offer the Virgin Mother more fervent and loving acts of homage and veneration; and it is the month in which a greater abundance of God's merciful gifts comes down to us from our Mother's throne."
Find a Devotional or Sacramental
Daily Prayers
Prayer for the Dead
In your hands, O Lord, we humbly entrust our brothers and sisters.
In this life you embraced them with your tender love;
deliver them now from every evil and bid them eternal rest.
The old order has passed away: welcome them into paradise,
where there will be no sorrow, no weeping or pain,
but fullness of peace and joy with your Son and the Holy
Spirit forever and ever. Amen.
Prayer of Spiritual Communion
My Jesus, I believe that You are present in the most Blessed Sacrament. I love You above all things and I desire to receive You into my soul. Since I cannot now receive You sacramentally, come at least spiritually into my heart. I embrace You as if You were already there, and unite myself wholly to You. Never permit me to be separated from You. Amen.
Prayer for the Holy Father
Almighty and everlasting God, have mercy upon Thy servant, Pope Francis, our Supreme Pontiff, and direct him, according to Thy loving kindness, in the way of eternal salvation; that, of Thy gift, he may ever desire that which is pleasing unto Thee and may accomplish it with all his might. Through Christ Our Lord. Amen. Our Father. Hail Mary.