"Nothing great is ever achieved without much enduring." St. Catherine of Siena
Today's

Meditation

"If you love God, lust has no place in your heart. Saint Augustine teaches that the sin of lust is like an iron chain that binds you fast, enslaving your will to perversity. When lust gains entry to your heart, it quickly takes root as a habit. If you don't resist and uproot it, that habit inevitably becomes necessary."
—Patrick Madrid, p. 336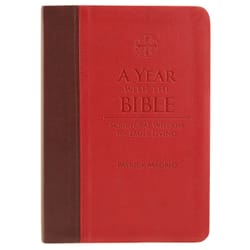 Daily

Verse
"For the Lord gives wisdom; from his mouth come knowledge and understanding; he stores up sound wisdom for the upright; he is a shield to those who walk in integrity, guarding the paths of justice and preserving the way of his saints." Proverbs 2:6-8
St. James the Lesser
Saint of the Day
St. James the Lesser (1st c.), also called St. James the Just, was one of the Twelve Apostles and the cousin of Jesus. Both James and his brother, St. Jude, began to follow Jesus in the second year of his ministry. St. James the Less was the first of the Twelve Apostles to whom the risen Christ appeared. After Jesus' ascension into heaven, James was given charge as bishop of the Church in Jerusalem, making him an important leader of the early Church. He was well-known for his prayer life and holiness. It is described that his knees and forehead were calloused due to long hours spent prostrate in prayer. His sanctity was such that he was respected by the Jews and considered by many to be a holy man. James the Less is the author of the New Testament epistle that bears his name. He was martyred by being thrown from the roof of the Jerusalem temple and then stoned and beaten to death as he prayed for his murderers. He died in the year 62 A.D. during the reign of the Roman Emperor Nero. St. James the Less is the patron saint of pharmacists and the dying. His feast day is May 3rd.
Find a Devotional for this Saint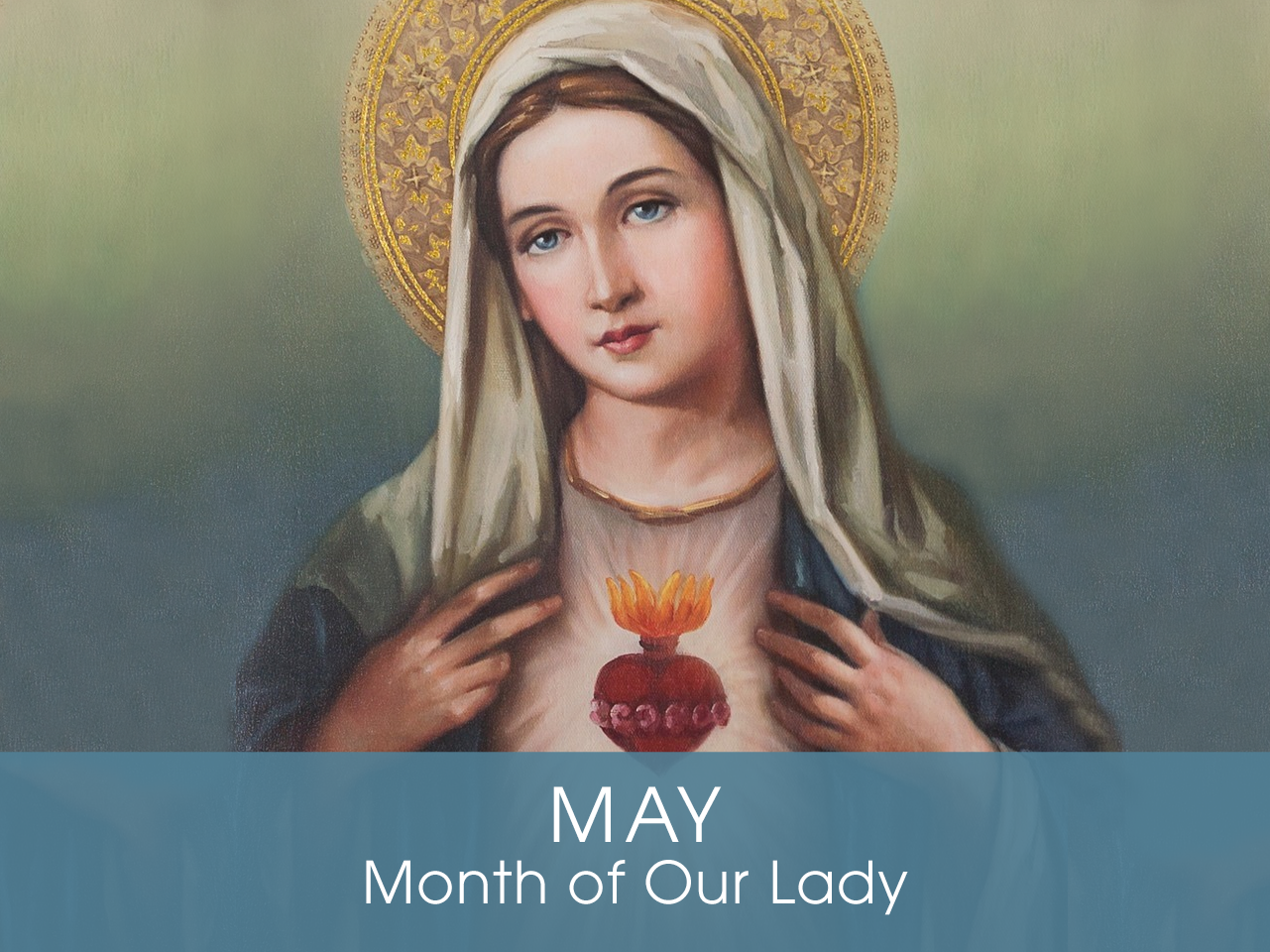 Month of the

Our Lady
Devotion of the Month
In addition to the myriad feast days honoring Our Lady under her many titles and virtues, the entire month of May is especially given to her praise. In the words of Pope Paul VI, May is "a month which the piety of the faithful has long dedicated to Mary, the Mother of God … For this is the month during which Christians, in their churches and their homes, offer the Virgin Mother more fervent and loving acts of homage and veneration; and it is the month in which a greater abundance of God's merciful gifts comes down to us from our Mother's throne."
Find a Devotional or Sacramental
Daily Prayers
Prayer for the Dead
In your hands, O Lord, we humbly entrust our brothers and sisters.
In this life you embraced them with your tender love;
deliver them now from every evil and bid them eternal rest.
The old order has passed away: welcome them into paradise,
where there will be no sorrow, no weeping or pain,
but fullness of peace and joy with your Son and the Holy
Spirit forever and ever. Amen.
Prayer of Spiritual Communion
My Jesus, I believe that You are present in the most Blessed Sacrament. I love You above all things and I desire to receive You into my soul. Since I cannot now receive You sacramentally, come at least spiritually into my heart. I embrace You as if You were already there, and unite myself wholly to You. Never permit me to be separated from You. Amen.
Prayer for the Holy Father
Almighty and everlasting God, have mercy upon Thy servant, Pope Francis, our Supreme Pontiff, and direct him, according to Thy loving kindness, in the way of eternal salvation; that, of Thy gift, he may ever desire that which is pleasing unto Thee and may accomplish it with all his might. Through Christ Our Lord. Amen. Our Father. Hail Mary.