"If we wish to make any progress in the service of God we must begin every day of our life with new eagerness. We must keep ourselves in the presence of God as much as possible and have no other view or end in all our actions but the divine honor." St. Charles Borromeo
Today's

Meditation

"My Jesus, it is truly easy to become holy; it just takes a little good will! And if He finds this minimum of good will in a soul, He quickly gives Himself to her. And nothing can stop Him, neither our faults nor our falls, absolutely nothing. Jesus hurries to help that soul; and if the soul is faithful to this grace from God, she can in a short time reach the highest levels of holiness that a created being can attain here below. God is very generous and does not refuse His grace to anyone. He gives even more than we ask for. The shortest road is faithfulness to the inspirations of the Holy Spirit."
—St. Maria Faustina Kowalska, p. 142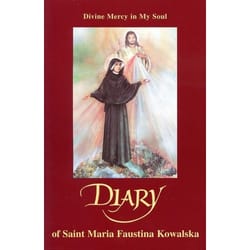 Daily

Verse
"The Lord sees not as man sees; man looks on the outward appearance, but the Lord looks on the heart." 1 Samuel 16:7b
St. Florian
Saint of the Day
St. Florian (C. 250-304 A.D.) was a commander in the Roman army in what is now Austria. He served during the reign of Emperor Diocletian, who violently persecuted Christians. Among Florian's military duties was the organization of firefighting brigades. St. Florian was secretly a Christian and was known for miraculously saving a town from being destroyed by fire; after praying to God for help, he extinguished a raging fire with a single bucket of water. Word reached the Emperor that Florian was not enforcing the ban against Christianity in his territory. He was put under investigation and was discovered to be a Christian. In one account, it was for refusing to offer sacrifice to the gods; in another, for refusing to execute a group of Christians. He was then condemned to be tortured and executed for his Christian faith. Refusing to recant, St. Florian was then flayed alive, scourged, and martyred by being dumped in the river with a millstone attached to his body. His body was later recovered, and today his relics are venerated at a church named for him in Kraków, Poland. St. Florian is the patron saint of firefighters, chimney-sweeps, brewers, drowning victims, Austria, Poland, and against floods, fires, and battles. St. Florian's feast day is May 4th.
Find a Devotional for this Saint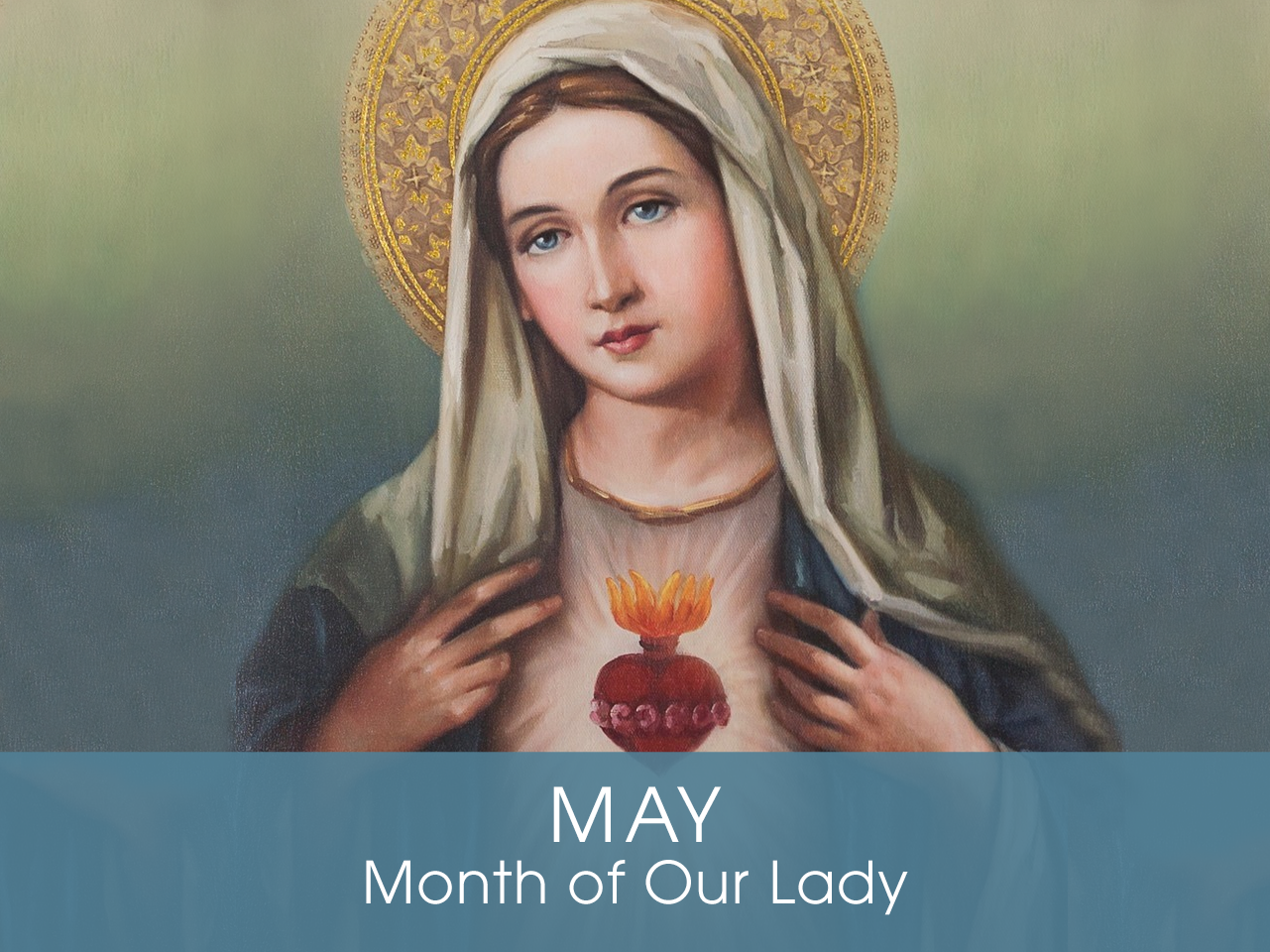 Month of the

Our Lady
Devotion of the Month
In addition to the myriad feast days honoring Our Lady under her many titles and virtues, the entire month of May is especially given to her praise. In the words of Pope Paul VI, May is "a month which the piety of the faithful has long dedicated to Mary, the Mother of God … For this is the month during which Christians, in their churches and their homes, offer the Virgin Mother more fervent and loving acts of homage and veneration; and it is the month in which a greater abundance of God's merciful gifts comes down to us from our Mother's throne."
Find a Devotional or Sacramental
Daily Prayers
Prayer for the Dead
In your hands, O Lord, we humbly entrust our brothers and sisters.
In this life you embraced them with your tender love;
deliver them now from every evil and bid them eternal rest.
The old order has passed away: welcome them into paradise,
where there will be no sorrow, no weeping or pain,
but fullness of peace and joy with your Son and the Holy
Spirit forever and ever. Amen.
Prayer of Spiritual Communion
My Jesus, I believe that You are present in the most Blessed Sacrament. I love You above all things and I desire to receive You into my soul. Since I cannot now receive You sacramentally, come at least spiritually into my heart. I embrace You as if You were already there, and unite myself wholly to You. Never permit me to be separated from You. Amen.
Prayer for the Holy Father
Almighty and everlasting God, have mercy upon Thy servant, Pope Francis, our Supreme Pontiff, and direct him, according to Thy loving kindness, in the way of eternal salvation; that, of Thy gift, he may ever desire that which is pleasing unto Thee and may accomplish it with all his might. Through Christ Our Lord. Amen. Our Father. Hail Mary.