"What great faith our Lord Jesus Christ asks of us—and how just that is. Do we not owe him such faith? It looks impossible to us, but Jesus is Master of the impossible." Blessed Charles de Foucauld
Today's

Meditation

"Mary knows the power of the Redemption, the power of merciful Love, better than anyone. In fact, Pope St. John Paul II says she knows it "more than any other heart in the whole universe, visible and invisible." Therefore, she calls us not only to conversion but "to accept her motherly help to return to the source of Redemption." For again, Mary's task is to bring us to the Fountain of Mercy, to the pierced side of Christ, to his Merciful Heart. Essentially, then, consecrating ourselves to Mary "means accepting her help to offer ourselves and the whole of mankind" to the infinitely Holy God.
—Michael E. Gaitley, MIC, p.103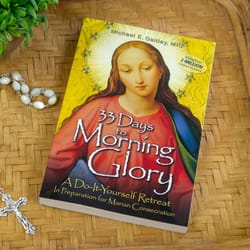 Daily

Verse
"He is 'the stone rejected by you, the builders, which has become the cornerstone.' There is no salvation through anyone else, nor is there any other name under heaven given to the human race by which we are to be saved." Acts 4:11-12
St. Judith of Prussia
Saint of the Day
St. Judith of Prussia (13th c.), also known as St. Jutta, was born to a wealthy family in Thuringia in what is now Germany. She desired to model her life after another noble saint from her country, St. Elizabeth of Hungary, who lived in the previous century. Judith was married at age fifteen to a man of equal rank, and together they raised a family. Despite their great wealth, Judith desired that they should live in a simple way and share their fortune generously with the poor. Her husband was at first displeased with her because he desired a lifestyle according to their means and rank. However, Judith persevered and eventually won him over to join her in a life of greater humility and piety. Her husband later died while on a pilgrimage to the Holy Land, leaving Judith to raise her children alone. Once her children were grown, she rid herself of her costly clothes, jewelry, and other possessions and joined the Third Order of St. Francis. She committed herself to serving the poor and the sick, for which she incurred mockery due to her noble rank in society. In the final years of her life she relocated to Prussia to live as a hermitess in a simple hut. There she spent her days in prayer and penance for the conversion of the pagan Prussians. After she died many miracles occurred at her grave, and she became the patron saint of Prussia. Her feast day is May 5th.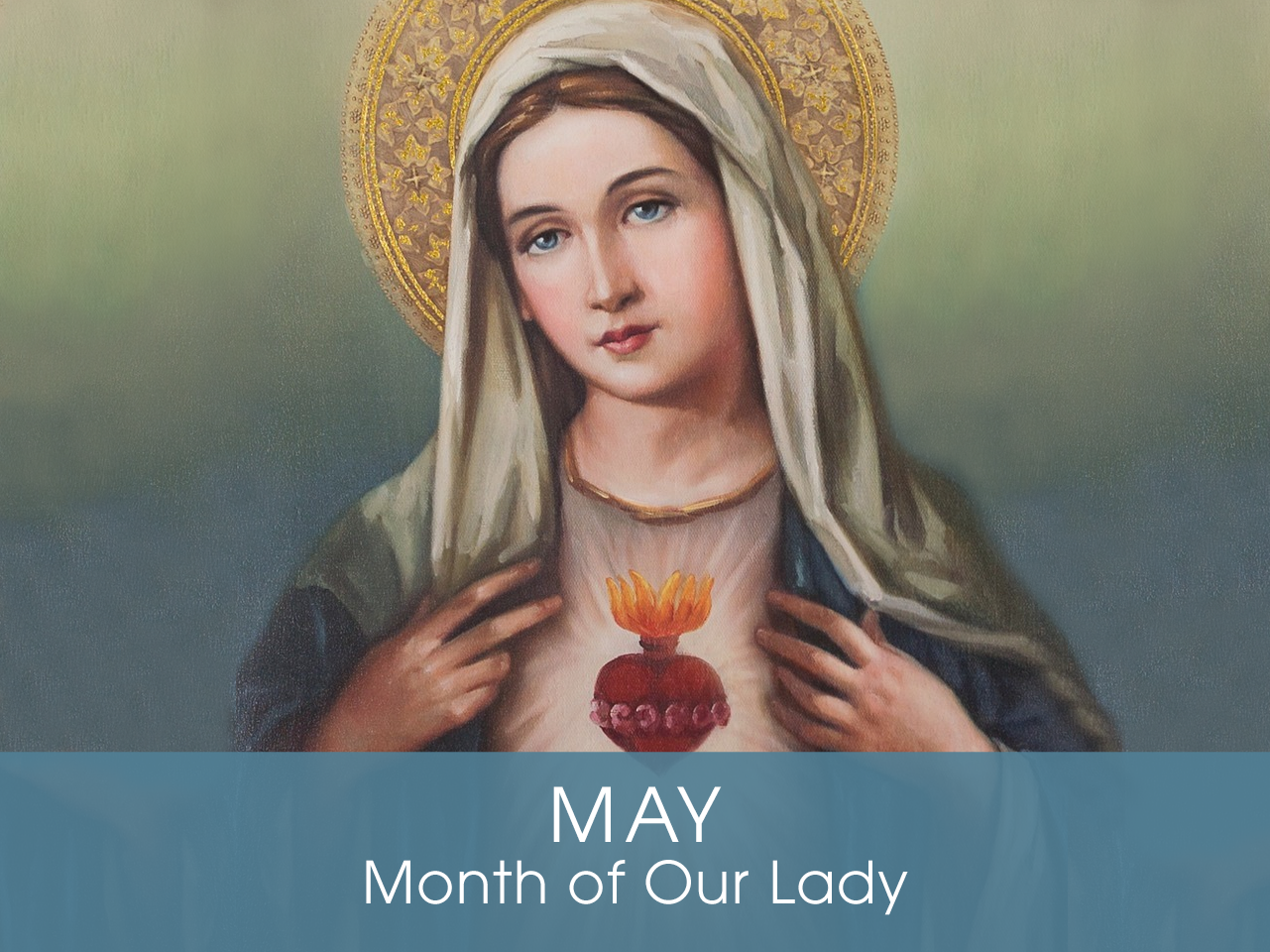 Month of

Our Lady
Devotion of the Month
In addition to the myriad feast days honoring Our Lady under her many titles and virtues, the entire month of May is especially given to her praise. In the words of Pope Paul VI, May is "a month which the piety of the faithful has long dedicated to Mary, the Mother of God … For this is the month during which Christians, in their churches and their homes, offer the Virgin Mother more fervent and loving acts of homage and veneration; and it is the month in which a greater abundance of God's merciful gifts comes down to us from our Mother's throne."
Find a Devotional or Sacramental
Daily Prayers
Prayer for the Dead
In your hands, O Lord, we humbly entrust our brothers and sisters.
In this life you embraced them with your tender love;
deliver them now from every evil and bid them eternal rest.
The old order has passed away: welcome them into paradise,
where there will be no sorrow, no weeping or pain,
but fullness of peace and joy with your Son and the Holy
Spirit forever and ever. Amen.
Prayer of Spiritual Communion
My Jesus, I believe that You are present in the most Blessed Sacrament. I love You above all things and I desire to receive You into my soul. Since I cannot now receive You sacramentally, come at least spiritually into my heart. I embrace You as if You were already there, and unite myself wholly to You. Never permit me to be separated from You. Amen.
Prayer for the Holy Father
Almighty and everlasting God, have mercy upon Thy servant, Pope Francis, our Supreme Pontiff, and direct him, according to Thy loving kindness, in the way of eternal salvation; that, of Thy gift, he may ever desire that which is pleasing unto Thee and may accomplish it with all his might. Through Christ Our Lord. Amen. Our Father. Hail Mary.