"We must faithfully keep what we have promised. If through human weakness we fail, we must always without delay arise again by means of holy penance, and give our attention to leading a good life and to dying a holy death. May the Father of all mercy, the Son by his holy passion, and the Holy Spirit, source of peace, sweetness and love, fill us with their consolation." St. Colette
Today's

Meditation

"Without doubt, Jesus Christ could have abolished pain at a single stroke, and, by virtue of the infinite grace of the Redemption, restored man to the state of complete, unmixed bliss that he enjoyed in the paradise of innocence. He did not so wish. He judged that, for some, suffering would be a source of merit, a gain, a source of glory, and a means of renewal and triumph; that, for the greater number, it would be a necessary expiation. He therefore maintained suffering, but purified, ennobled, and transfigured it by taking it upon Himself. He became the man of sorrows, virum dolorum, in the strict and absolute sense of these words."
—Fr. Charles Arminjon, p. 276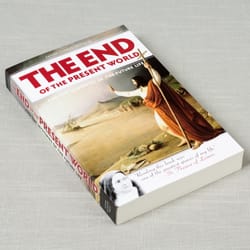 Daily

Verse
"For I am not ashamed of the gospel. It is the power of God for the salvation of everyone who believes: for Jew first, and then Greek. For in it is revealed the righteousness of God from faith to faith; as it is written, "The one who is righteous by faith will live." Romans 1:16-17
St. Francis de Laval
Saint of the Day
Saint Francis-Xavier de Montmorency-Laval (1623-1708) was one of eight children born to one of France's most illustrious families. He learned his piety from his mother, and like his namesake desired to become a priest and missionary. This dream was realized when he was appointed by Pope Alexander VII to be the first Apostolic Vicar of New France (Canada). His territory covered all of what is now Canada and the central section of what would become the United States, an enormous frontier which he undertook as a great spiritual work. He landed in Quebec in 1659 when the population was just 500 people. He supported the missions, built a cathedral to the Immaculate Conception, taught devotion to Our Lady under this title, founded a seminary and an industrial school, and began the first Catholic school system in Canada. In all seasons he made long and perilous journeys by land and water to minister to his flock. When Quebec became a diocese he was consecrated as Canada's first bishop. He fought the sinister alcohol trade to the Indian tribes by having it outlawed within his territory and excommunicating those involved with it. He converted and baptized an Iroquois chief who then became a promoter of the Christian faith and won other converts among the local tribes. St. Francis de Laval was a man known for his great influence and holiness of life. His feast day is May 6th.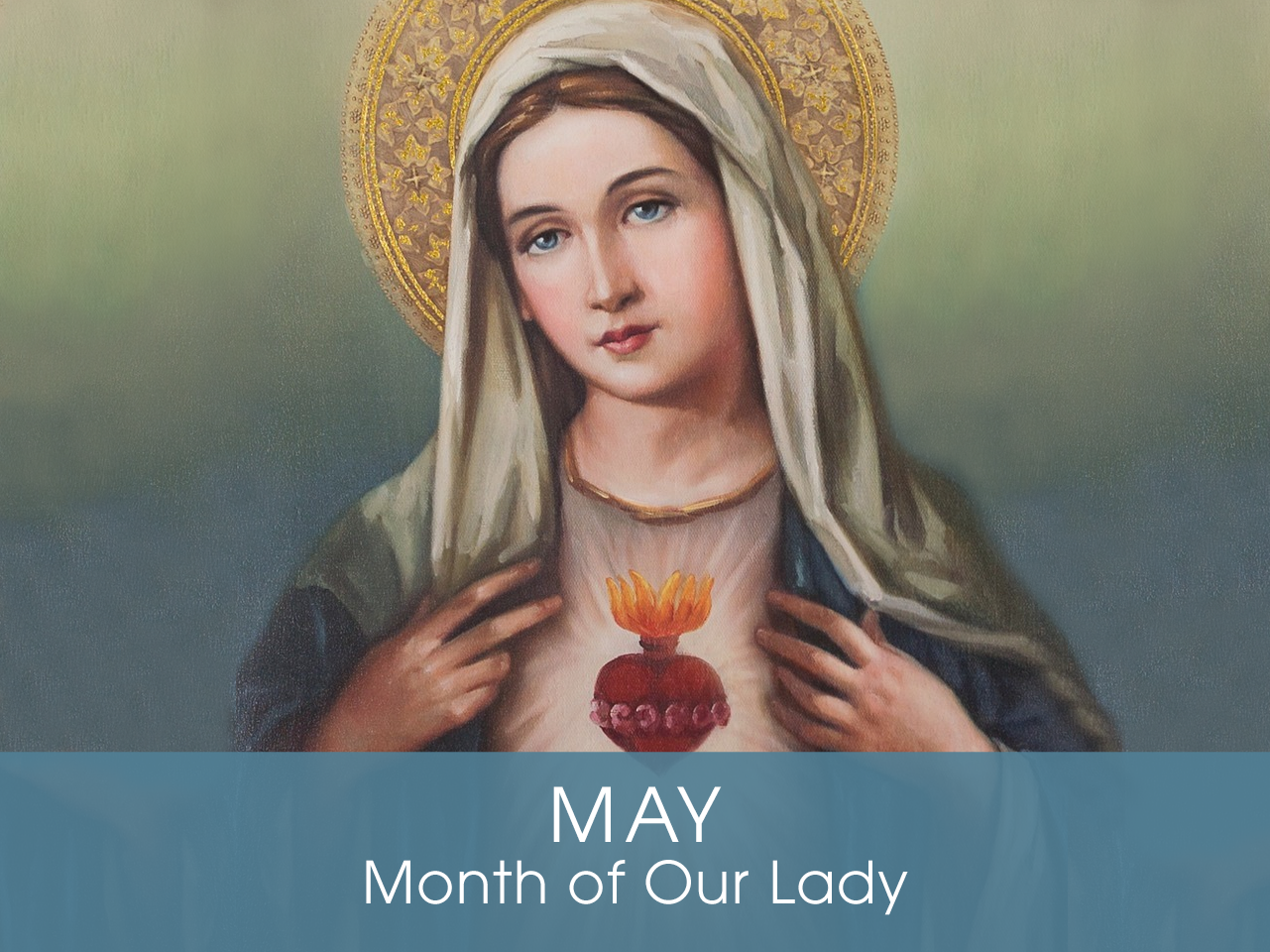 Month of the

Our Lady
Devotion of the Month
In addition to the myriad feast days honoring Our Lady under her many titles and virtues, the entire month of May is especially given to her praise. In the words of Pope Paul VI, May is "a month which the piety of the faithful has long dedicated to Mary, the Mother of God … For this is the month during which Christians, in their churches and their homes, offer the Virgin Mother more fervent and loving acts of homage and veneration; and it is the month in which a greater abundance of God's merciful gifts comes down to us from our Mother's throne."
Find a Devotional or Sacramental
Daily Prayers
Prayer for the Dead
In your hands, O Lord, we humbly entrust our brothers and sisters.
In this life you embraced them with your tender love;
deliver them now from every evil and bid them eternal rest.
The old order has passed away: welcome them into paradise,
where there will be no sorrow, no weeping or pain,
but fullness of peace and joy with your Son and the Holy
Spirit forever and ever. Amen.
Prayer of Spiritual Communion
My Jesus, I believe that You are present in the most Blessed Sacrament. I love You above all things and I desire to receive You into my soul. Since I cannot now receive You sacramentally, come at least spiritually into my heart. I embrace You as if You were already there, and unite myself wholly to You. Never permit me to be separated from You. Amen.
Prayer for the Holy Father
Almighty and everlasting God, have mercy upon Thy servant, Pope Francis, our Supreme Pontiff, and direct him, according to Thy loving kindness, in the way of eternal salvation; that, of Thy gift, he may ever desire that which is pleasing unto Thee and may accomplish it with all his might. Through Christ Our Lord. Amen. Our Father. Hail Mary.