"The Lord has turned all our sunsets into sunrise." St. Clement
Today's

Meditation

"The freshness of a living hope in God fills the soul with such energy and resolution, with such aspirations after the things of eternal life, that all this world seems to it—as indeed it is—in comparison with that which it hopes for, dry, withered, dead, and worthless. The soul now denudes itself of the garments and trappings of the world, by setting the heart upon nothing that is in it, and hoping for nothing that is, or may be, in it, living only in the hope of everlasting life. And, therefore, when the heart is thus lifted up above the world, the world cannot touch it or lay hold of it, nor even see it. The soul then, thus disguised and clad in the vesture of hope, is secure from its second foe, the world, for St. Paul calls hope the helmet of salvation. Now a helmet is armor which protects and covers the whole head, and has no opening except in one place, where the eyes may look through. Hope is such a helmet, for it covers all the senses of the head of the soul in such a way that they cannot be lost in worldly things, and leaves no part of them exposed to the arrows of the world."
—St. John of the Cross, p. 175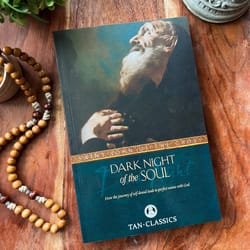 Daily

Verse
"If you remain in my word, you will truly be my disciples, and you will know the truth, and the truth will set you free." John 8:31-32
St. Rose Venerini
Saint of the Day
St. Rose Venerini (1656–1728) was born in Italy, one of four children of a pious physician and his admirable wife. Rose was a bright and gifted child. At the age of seven she made a vow to consecrate her life to God. However, she was later conflicted between her vow and living in the world. At the age of 20 she knew she must make a decision between marriage and the cloister, the only two options available to women of her day, both of which she esteemed. After much prayer and suffering she entered a monastery. Only a few months passed before she returned home upon the sudden death of her father. This was followed not long after by the deaths of her brother and mother. Still yearning to respond to God's call to the consecrated life, she began by gathering together the young women of her neighborhood to pray the rosary. She was struck by the cultural, moral, and spiritual poverty of the women, and their lack of basic Christian formation. This inspired her to begin a school for their instruction and human formation, which became Italy's first public school for girls. This was an innovation in her day, as teaching catechism belonged to the clergy. After facing initial resistance, the fruit of her work and the moral improvement of the women became evident to all. The Pope himself attended one of her classes and praised her work. Governors and cardinals asked her to open schools in their areas. Over the course of her life she opened 40 schools across Italy dedicated to the education and promotion of women for the uplifting and ennobling of society. "Educate to save" became her motto. Her feast day is May 7th.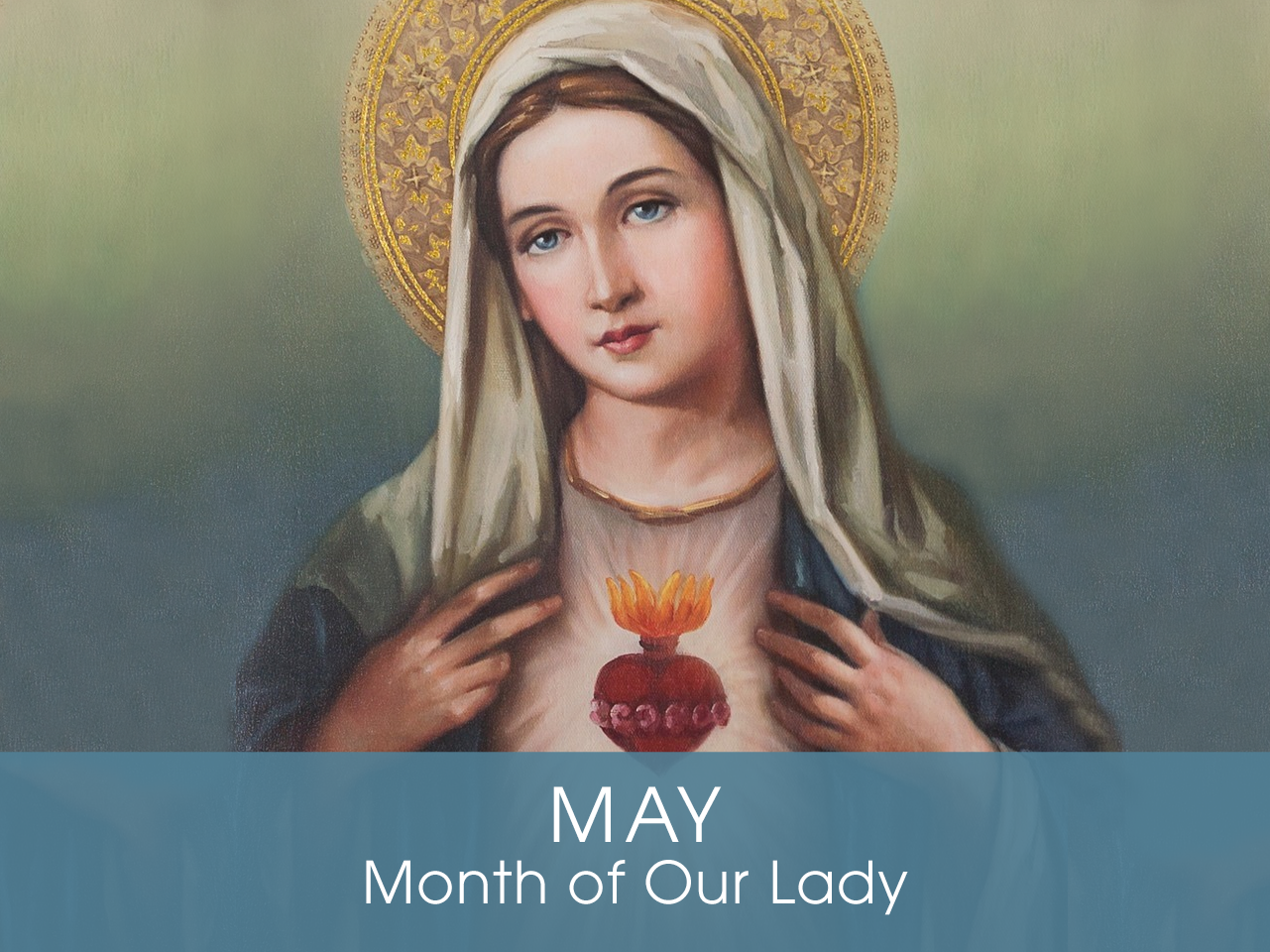 Month of the

Our Lady
Devotion of the Month
In addition to the myriad feast days honoring Our Lady under her many titles and virtues, the entire month of May is especially given to her praise. In the words of Pope Paul VI, May is "a month which the piety of the faithful has long dedicated to Mary, the Mother of God … For this is the month during which Christians, in their churches and their homes, offer the Virgin Mother more fervent and loving acts of homage and veneration; and it is the month in which a greater abundance of God's merciful gifts comes down to us from our Mother's throne."
Find a Devotional or Sacramental
Daily Prayers
Prayer for the Dead
In your hands, O Lord, we humbly entrust our brothers and sisters.
In this life you embraced them with your tender love;
deliver them now from every evil and bid them eternal rest.
The old order has passed away: welcome them into paradise,
where there will be no sorrow, no weeping or pain,
but fullness of peace and joy with your Son and the Holy
Spirit forever and ever. Amen.
Prayer of Spiritual Communion
My Jesus, I believe that You are present in the most Blessed Sacrament. I love You above all things and I desire to receive You into my soul. Since I cannot now receive You sacramentally, come at least spiritually into my heart. I embrace You as if You were already there, and unite myself wholly to You. Never permit me to be separated from You. Amen.
Prayer for the Holy Father
Almighty and everlasting God, have mercy upon Thy servant, Pope Francis, our Supreme Pontiff, and direct him, according to Thy loving kindness, in the way of eternal salvation; that, of Thy gift, he may ever desire that which is pleasing unto Thee and may accomplish it with all his might. Through Christ Our Lord. Amen. Our Father. Hail Mary.