"Have caution in not allowing yourself to be struck down by adversity nor becoming vain by prosperity." St. Clare of Assisi
Today's

Meditation

"Finally—and this is perhaps the most difficult aspect of what concerns the practice of conformity to the will of God—we should desire virtue itself and the degrees of grace only insofar as God wishes to give them, and not desire more. Our whole ambition should be to attain the degree of perfection that has been appointed for us, since it has not been given to everybody to reach the same height. It is obvious that however well we may correspond with the graces given us, we can never equal the humility, charity and other virtues of the Blessed Virgin. And who can even presume to imagine that he can reach the same heights as the Apostles? Who can equal St. John the Baptist whom Christ called the greatest of the children of men? Or St. Joseph to whom God entrusted His Son? In this we must as in all else submit to the will of God. He must be able to say of us, My will is in them; it rules and governs everything. So when we hear or read that God in a short time has brought some souls to a very high degree of perfection and shown them signal favors, enlightened their understanding and imbued their hearts with His love, we should repress any desire to be treated likewise so as not to fall short in pure love of conformity to His Will. We should even unite ourselves still more closely to His Will by saying, 'I praise Thee, O Lord, and bless Thee for deigning to show Thyself with so great love and familiarity to the souls Thou has chosen …'"
—Jean Baptiste Saint-Jure, p. 75-76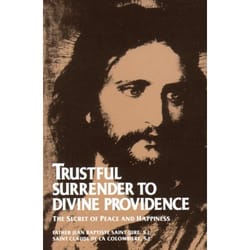 Daily

Verse
"The salvation of the righteous is from the Lord; he is their refuge in the time of trouble. The Lord helps them and delivers them; he delivers them from the wicked, and saves them, because they take refuge in him." Psalm 37:39-40
St. Victor Maurus
Saint of the Day
St. Victor Maurus (d. 303 A.D.), also known as Victor the Moor and Victor of Milan, was born in Mauretania (North Africa) in a Christian household. He later relocated to Milan, Italy, as a soldier of the Praetorian Guard that served Roman Emperor Maximian during his persecution of Christians. Although Victor was a Christian since childhood, this fact was not widely known until he destroyed an altar to a pagan god. The Emperor, infuriated, had Victor imprisoned and starved for six days. The Emperor then gave him every chance to recant his faith, including offering him riches, but Victor refused each attempt. He was then tortured mercilessly, unless he would offer sacrifice to the gods, by being stretched on the rack and having molten lead poured over his body. Victor remained steadfast and boldly proclaimed his faith in Christ, declaring that the Roman gods were demons. Finally the saint was beheaded on May 8 in the year 303 A.D. The Emperor refused him burial so that wild beasts would consume his body. However, after six days the body was discovered untouched with two beasts guarding it at the head and foot. The local bishop then received permission to bury the body. A church was later erected over Victor's grave and many miracles occurred there. St. Victor's feast day is May 8th.
Find a Devotional for this Saint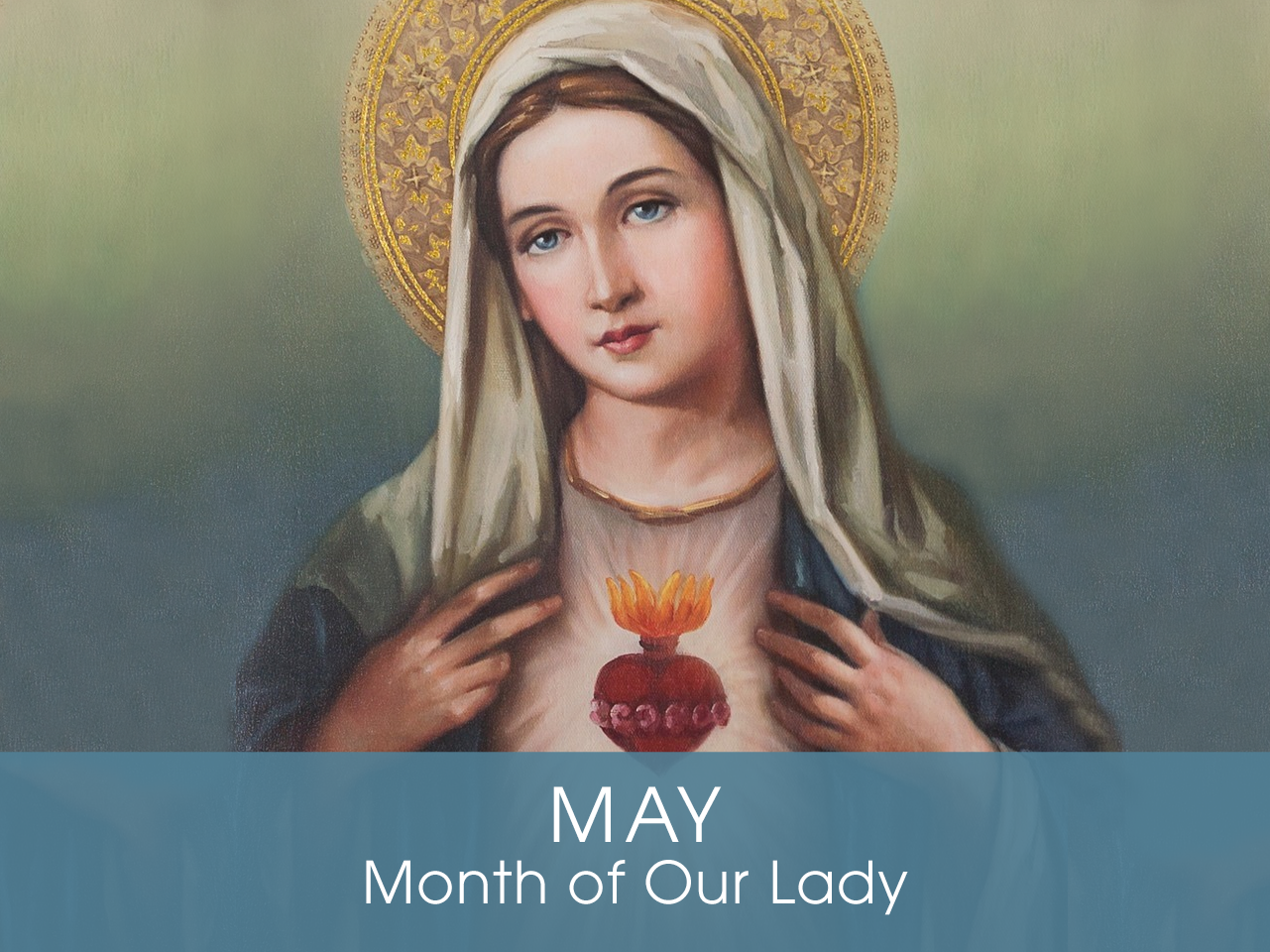 Month of

Our Lady
Devotion of the Month
In addition to the myriad feast days honoring Our Lady under her many titles and virtues, the entire month of May is especially given to her praise. In the words of Pope Paul VI, May is "a month which the piety of the faithful has long dedicated to Mary, the Mother of God … For this is the month during which Christians, in their churches and their homes, offer the Virgin Mother more fervent and loving acts of homage and veneration; and it is the month in which a greater abundance of God's merciful gifts comes down to us from our Mother's throne."
Find a Devotional or Sacramental
Daily Prayers
Prayer for the Dead
In your hands, O Lord, we humbly entrust our brothers and sisters.
In this life you embraced them with your tender love;
deliver them now from every evil and bid them eternal rest.
The old order has passed away: welcome them into paradise,
where there will be no sorrow, no weeping or pain,
but fullness of peace and joy with your Son and the Holy
Spirit forever and ever. Amen.
Prayer of Spiritual Communion
My Jesus, I believe that You are present in the most Blessed Sacrament. I love You above all things and I desire to receive You into my soul. Since I cannot now receive You sacramentally, come at least spiritually into my heart. I embrace You as if You were already there, and unite myself wholly to You. Never permit me to be separated from You. Amen.
Prayer for the Holy Father
Almighty and everlasting God, have mercy upon Thy servant, Pope Francis, our Supreme Pontiff, and direct him, according to Thy loving kindness, in the way of eternal salvation; that, of Thy gift, he may ever desire that which is pleasing unto Thee and may accomplish it with all his might. Through Christ Our Lord. Amen. Our Father. Hail Mary.