"In this life our lot is not to enjoy God, but to do his holy will." St. Teresa of Avila
Today's

Meditation

"In our self-centered culture and classic American emphasis on work, we often feel we have to accomplish something during our times of prayer before the Blessed Sacrament. We rate our experience by how 'good' our prayer was, how heartfelt our devotion was, or how focused we could remain. Yet prayer and contemplation are fundamentally God's work, in which we are invited to participate. We need only to give Him the opening, and He will do the rest. By coming to adoration, we are handing Him the keys to our hearts, allowing the rays of His love and grace to bathe our souls in the light of His Presence, as the rays of the sun bathe our bodies in light. If we can take the time to pull away from the busyness and distractions of life and just sit at His feet, He will lead us."
—Poor Clares of Perpetual Adoration, p. 33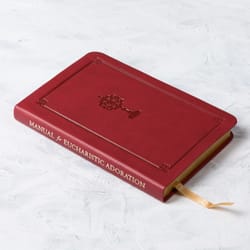 Daily

Verse
"The eyes of the Lord are toward the righteous, and his ears toward their cry. The face of the Lord is against evildoers, to cut off the remembrance of them from the earth. When the righteous cry for help, the Lord hears, and delivers them out of all their troubles. The Lord is near to the brokenhearted, and saves the crushed in spirit." Psalm 34: 15-18
St. Damien de Veuster of Molokai
Saint of the Day
St. Damien de Veuster (1840–1889), also known as St. Damien of Molokai, was a priest from Belgium belonging to the Congregation of the Sacred Hearts of Jesus and Mary. He had a special devotion to St. Francis Xavier and desired, like him, to be a missionary. His desire was fulfilled when he was sent to minister in Hawaii in place of his brother, a religious of the same congregation, who was assigned to go but was unable due to illness. The island was suffering from an influx of unknown diseases brought by foreigners, among them Hansen's disease (leprosy). The island of Molokai became quarantined as a leper colony, and all lepers were forcibly exiled there. The local bishop believed that the people living on the island, numbering over 800 at the time, needed a priest. Yet, the bishop knew that ministering to a people of this contagious and deadly disease would be a death sentence for the priest who went. The bishop asked for priests to volunteer to serve in Molokai. After serving in Hawaii for nine years, Fr. Damien was the first to volunteer. He began his ministry to the lepers in 1873. He built a church on the island and did much to improve the morale and joy among the people. St. Damien lived and ministered at the Kalaupapa leper colony for 15 years, fully knowing that this decision would eventually cause him to contract and die of the horribly mutilating disease. St. Damian died of leprosy in 1889 at the age of 49. He became known as a "martyr of charity" and the "Apostle to the Lepers." He was canonized during the Year of Priests in 2009. His feast day is May 10.
Find a Devotional for this Saint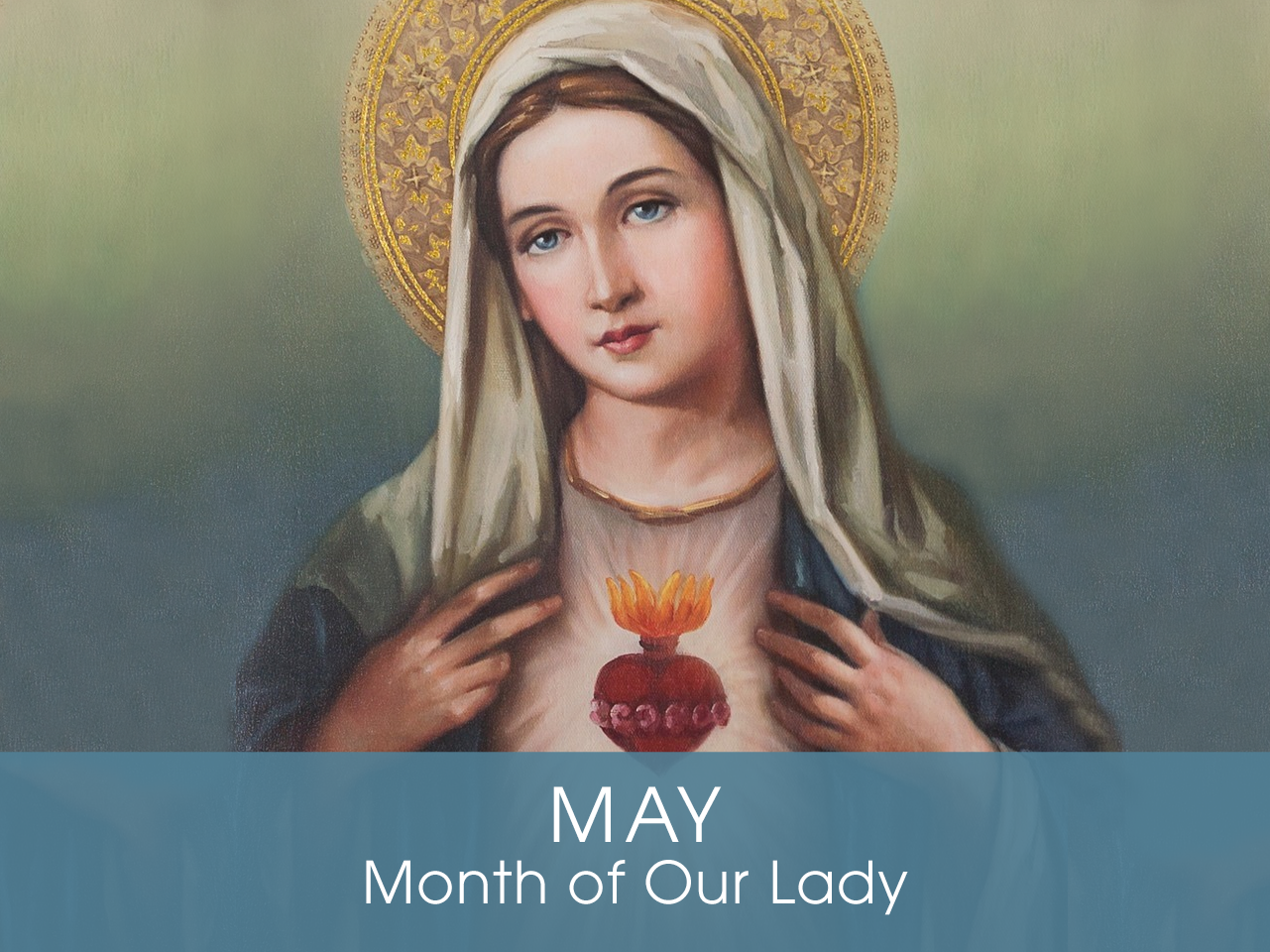 Month of the

Our Lady
Devotion of the Month
In addition to the myriad feast days honoring Our Lady under her many titles and virtues, the entire month of May is especially given to her praise. In the words of Pope Paul VI, May is "a month which the piety of the faithful has long dedicated to Mary, the Mother of God … For this is the month during which Christians, in their churches and their homes, offer the Virgin Mother more fervent and loving acts of homage and veneration; and it is the month in which a greater abundance of God's merciful gifts comes down to us from our Mother's throne."
Find a Devotional or Sacramental
Daily Prayers
Prayer for the Dead
In your hands, O Lord, we humbly entrust our brothers and sisters.
In this life you embraced them with your tender love;
deliver them now from every evil and bid them eternal rest.
The old order has passed away: welcome them into paradise,
where there will be no sorrow, no weeping or pain,
but fullness of peace and joy with your Son and the Holy
Spirit forever and ever. Amen.
Prayer of Spiritual Communion
My Jesus, I believe that You are present in the most Blessed Sacrament. I love You above all things and I desire to receive You into my soul. Since I cannot now receive You sacramentally, come at least spiritually into my heart. I embrace You as if You were already there, and unite myself wholly to You. Never permit me to be separated from You. Amen.
Prayer for the Holy Father
Almighty and everlasting God, have mercy upon Thy servant, Pope Francis, our Supreme Pontiff, and direct him, according to Thy loving kindness, in the way of eternal salvation; that, of Thy gift, he may ever desire that which is pleasing unto Thee and may accomplish it with all his might. Through Christ Our Lord. Amen. Our Father. Hail Mary.