"Put your heart at His feet. It is the gift He loves most." St. Elizabeth Ann Seton
Today's

Meditation

"Prayer brings our mind into the brightness of divine light, and exposes our will to the warmth of divine love. Nothing else can so purge our mind from its ignorance, and our will from its depraved affections. It is a blessed fountain which, as it flows, revives our good desires and causes them to bring forth fruit, washes away the stains of infirmity from our soul, and calms the passions of our hearts."
—St. Francis de Sales, p. 61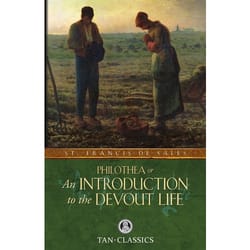 Daily

Verse
"Do not store up for yourselves treasures on earth, where moth and decay destroy, and thieves break in and steal. But store up treasures in heaven, where neither moth nor decay destroys, nor thieves break in and steal. For where your treasure is, there also will your heart be." Matthew 6:19-21 Matthew 6:19-21
St. Francis of Girolamo
Saint of the Day
St. Francis de Girolamo (1642-1716) was the eldest of eleven children born to honorable and virtuous parents in Naples, Italy. As a child he was drawn to God and a life of prayer. Realizing his vocation to Holy Orders, he was ordained a Jesuit priest at the age of 28. He became a renowned public preacher due to his distinguished and eloquent voice. He was described as "a lamb when he talks, and a lion when he preaches." He had a heart for the missions after his patron St. Francis Xavier, but instead of traveling to distant lands he accepted his hometown of Naples as his India. He went as a missionary priest into country towns and villages for open-air preaching in the streets. He sought to convert sinners wherever they were—in brothels, prisons, galleys, hospitals, and asylums—as well as instructing the pious in their religious houses. He converted Muslim prisoners of war to the Christian faith, rescued chidren from dangerous and degrading situations, and opened a pawn shop for charity. The fruit of his labor was abundant. He converted many souls, even hardened sinners, and made them virtuous. Everyone knew him for his holiness and zeal. He also had a reputation for being a miracle worker during his lifetime and after his death. After spending 40 years in apostolic labor in Naples, he died of an illness from which he suffered greatly without complaint. His feast day is May 11th.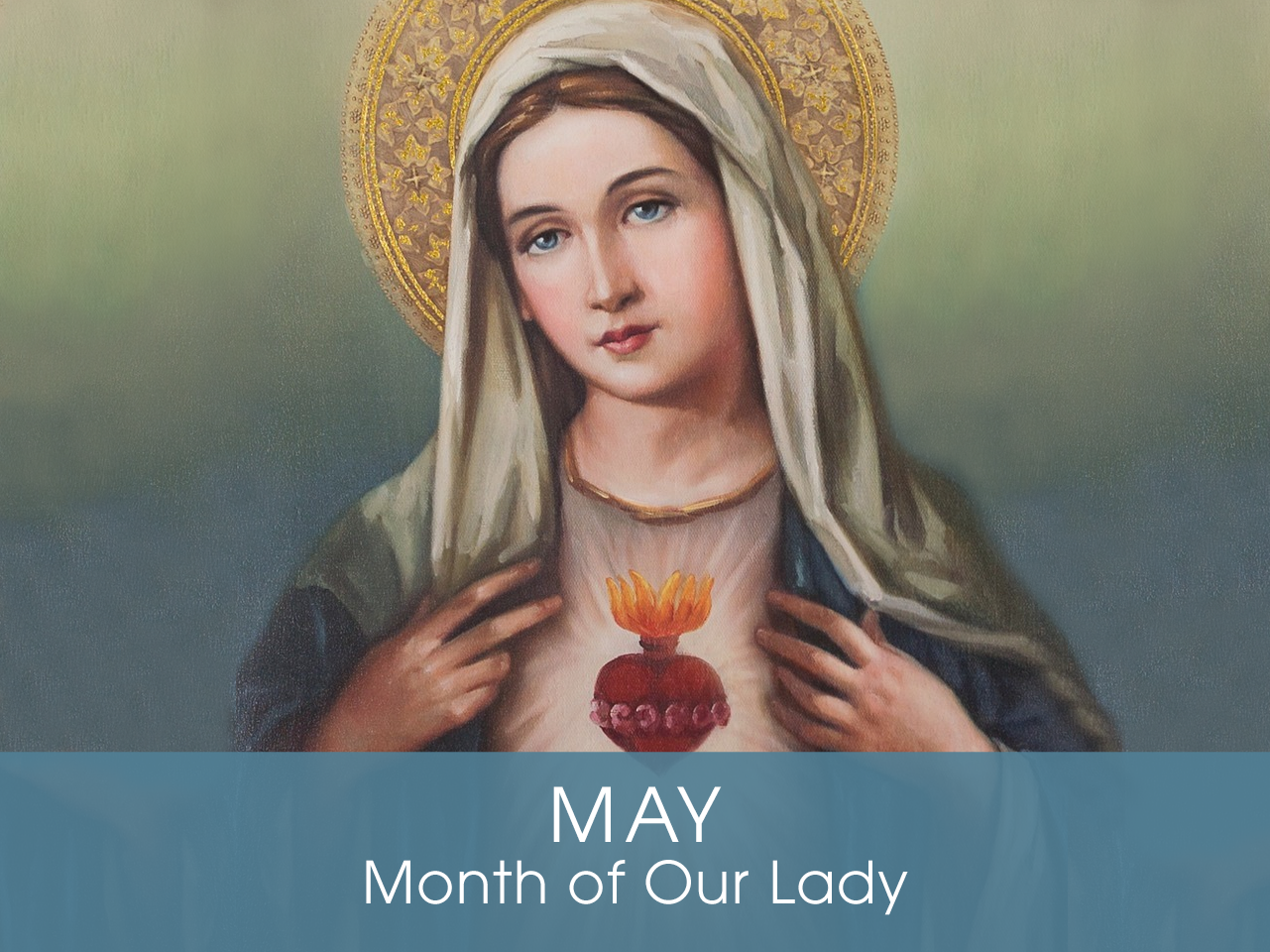 Month of

Our Lady
Devotion of the Month
In addition to the myriad feast days honoring Our Lady under her many titles and virtues, the entire month of May is especially given to her praise. In the words of Pope Paul VI, May is "a month which the piety of the faithful has long dedicated to Mary, the Mother of God … For this is the month during which Christians, in their churches and their homes, offer the Virgin Mother more fervent and loving acts of homage and veneration; and it is the month in which a greater abundance of God's merciful gifts comes down to us from our Mother's throne."
Find a Devotional or Sacramental
Daily Prayers
Prayer for the Dead
In your hands, O Lord, we humbly entrust our brothers and sisters.
In this life you embraced them with your tender love;
deliver them now from every evil and bid them eternal rest.
The old order has passed away: welcome them into paradise,
where there will be no sorrow, no weeping or pain,
but fullness of peace and joy with your Son and the Holy
Spirit forever and ever. Amen.
Prayer of Spiritual Communion
My Jesus, I believe that You are present in the most Blessed Sacrament. I love You above all things and I desire to receive You into my soul. Since I cannot now receive You sacramentally, come at least spiritually into my heart. I embrace You as if You were already there, and unite myself wholly to You. Never permit me to be separated from You. Amen.
Prayer for the Holy Father
Almighty and everlasting God, have mercy upon Thy servant, Pope Francis, our Supreme Pontiff, and direct him, according to Thy loving kindness, in the way of eternal salvation; that, of Thy gift, he may ever desire that which is pleasing unto Thee and may accomplish it with all his might. Through Christ Our Lord. Amen. Our Father. Hail Mary.