"Occupy your mind with good thoughts, or the enemy will fill them with bad ones. Unoccupied, they cannot be." St. Thomas More
Today's

Meditation

"A man must go through a long and great conflict in himself before he can learn fully to overcome himself, and to draw his whole affection towards God. When a man stands upon himself he is easily drawn aside after human comforts. But a true lover of Christ, and a diligent pursuer of virtue, does not hunt after comforts, nor seek such sensible sweetnesses, but is rather willing to bear strong trials and hard labors for Christ."
—Thomas a' Kempis, p. 64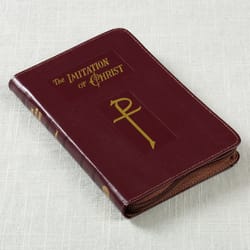 Daily

Verse
"And he said, 'Naked I came from my mother's womb, and naked shall I return; the Lord gave, and the Lord has taken away; blessed be the name of the Lord.'" Job 1:21
Blessed Imelda Lambertini
Saint of the Day
Bl. Imelda Lambertini (1322–1333) was born to a noble and devout family in Bologna, Italy. As a child she developed a great love for prayer, the Holy Sacrifice of the Mass, and the Holy Eucharist. She spent much of her time in the Dominican monastery praying with the nuns, and at nine years of age requested to enter there as a postulant. Her parents and the nuns allowed her to enter, however, in that era children her age were not permitted to receive Holy Communion. Imelda repeatedly pleaded to receive Communion, but each time she was denied. Nevertheless, she developed a close relationship with Jesus in the Blessed Sacrament. When the feast of the Ascension approached, Imelda begged to make her First Holy Communion on this feast. Again, she was denied. On the Vigil of the Feast of the Ascension she was in the chapel praying, as usual, as the other Sisters received Holy Communion. Afterwards a glowing host was seen suspended in the air above the child. The priest understood this as a sign that the child should be permitted to receive, and he ministered the Holy Eucharist to her. Imelda remained kneeling in prayer in thanksgiving as the nuns left the chapel. When they returned for her, they found her just as they had left her, but her body was lifeless. It was understood that Imelda died of pure ecstatic joy after receiving Jesus in the Blessed Sacrament, as she had so ardently desired. Bl. Imelda Lambertini is the patron saint of First Communicants. Her feast day is May 12th.
Find a Devotional for this Saint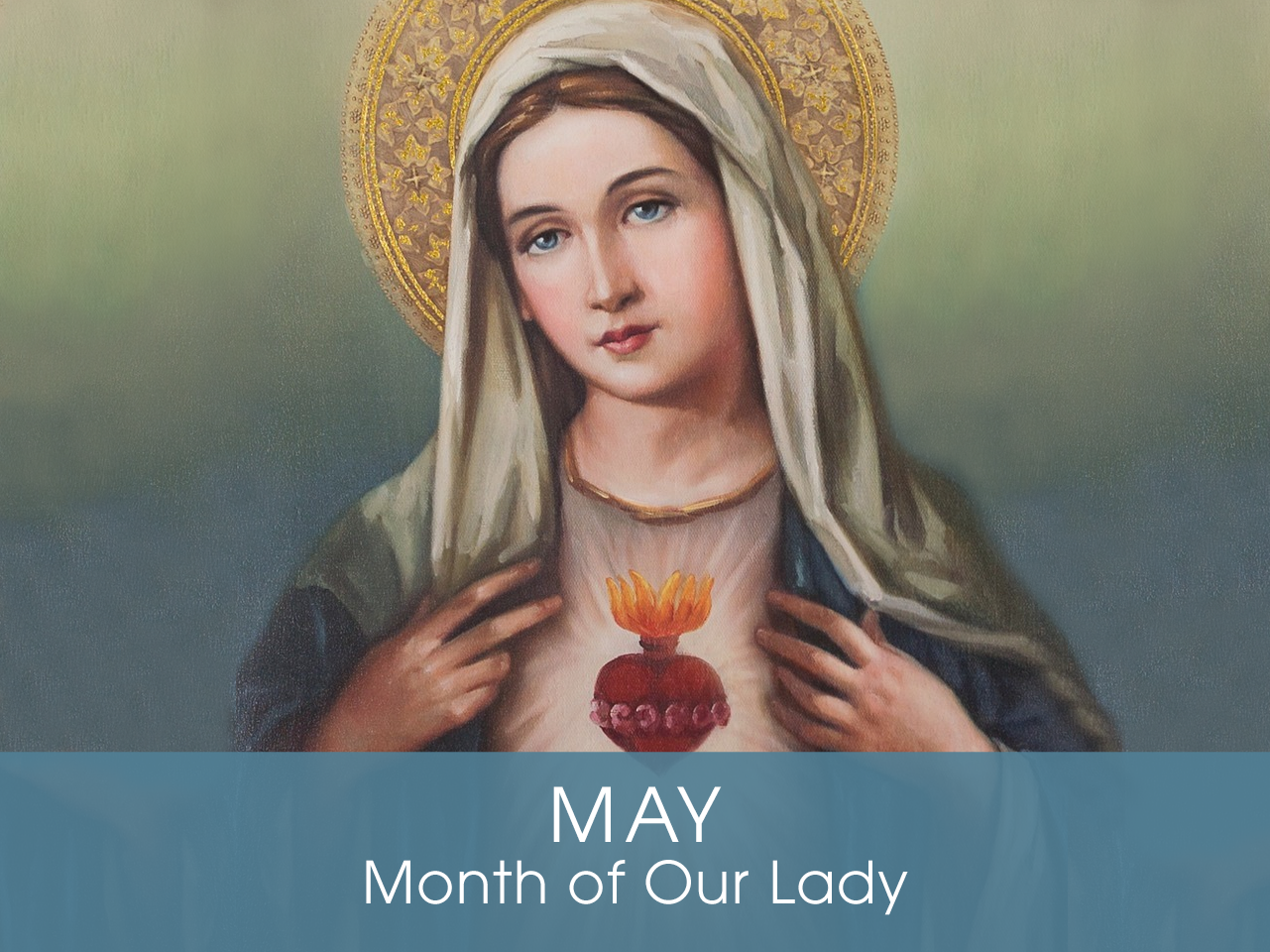 Month of

Our Lady
Devotion of the Month
In addition to the myriad feast days honoring Our Lady under her many titles and virtues, the entire month of May is especially given to her praise. In the words of Pope Paul VI, May is "a month which the piety of the faithful has long dedicated to Mary, the Mother of God … For this is the month during which Christians, in their churches and their homes, offer the Virgin Mother more fervent and loving acts of homage and veneration; and it is the month in which a greater abundance of God's merciful gifts comes down to us from our Mother's throne."
Find a Devotional or Sacramental
Daily Prayers
Prayer for the Dead
In your hands, O Lord, we humbly entrust our brothers and sisters.
In this life you embraced them with your tender love;
deliver them now from every evil and bid them eternal rest.
The old order has passed away: welcome them into paradise,
where there will be no sorrow, no weeping or pain,
but fullness of peace and joy with your Son and the Holy
Spirit forever and ever. Amen.
Prayer of Spiritual Communion
My Jesus, I believe that You are present in the most Blessed Sacrament. I love You above all things and I desire to receive You into my soul. Since I cannot now receive You sacramentally, come at least spiritually into my heart. I embrace You as if You were already there, and unite myself wholly to You. Never permit me to be separated from You. Amen.
Prayer for the Holy Father
Almighty and everlasting God, have mercy upon Thy servant, Pope Francis, our Supreme Pontiff, and direct him, according to Thy loving kindness, in the way of eternal salvation; that, of Thy gift, he may ever desire that which is pleasing unto Thee and may accomplish it with all his might. Through Christ Our Lord. Amen. Our Father. Hail Mary.