"Truth sees God, and wisdom contemplates God, and from these two comes a third, a holy and wonderful delight in God, who is love." St. Juliana of Norwich
Today's

Meditation

"No one denies that Jesus Christ is our only mediator of justice, and that he by his merits has obtained our reconciliation with God. But, on the other hand, it is impious to assert that God is not pleased to grant graces at the intercession of his saints, and more especially of Mary his mother, whom Jesus desires so much to see loved and honored by all. Who can pretend that the honor bestowed on a mother doesn't redound to the honor of the son? For this reason St. Bernard says, 'We must not imagine that we obscure the glory of the Son by the great praise we lavish on the mother; for the more she is honored, the greater is the glory of her Son.'"
—St. Alphonsus Liguori, p. 3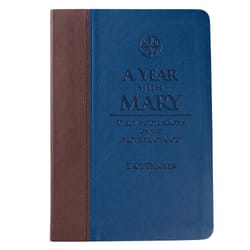 Daily

Verse
"A good person out of the store of goodness in his heart produces good, but an evil person out of a store of evil produces evil; for from the fullness of the heart the mouth speaks." Luke 6:45
Julian/Juliana of Norwich
Saint of the Day
Mother Julian/Juliana of Norwich (1342–1416) lived as a recluse in Norwich, England. Little is known of her life with certainty. At the age of 30 she was suddenly struck by a severe illness which almost took her life. During this illness she received a series of visions of Jesus Christ in sixteen separate revelations. When she recovered from her illness the visions stopped. Fifteen years later, Our Lord appeared to her to give her the meaning of her visions. St. Julian wrote her visions down in a book called Revelations of Divine Love, the earliest surviving book in the English language known to have been written by a woman. After these revelations she began to live a solitary life as an anchoress in a little cell built into the wall at the church of St. Julian in Norwich, not far from London. During her life the Church was in schism, and England was caught in a long war with France. The book contains a message of optimism based on the certainty of being loved by God and of being protected by his Providence. She received visitors to her cell and gave them guidance on the spiritual life, becoming a spiritual mother to many. St. Julian is an important medieval mystic whose response to the problem of evil is cited in the Catechism of the Catholic Church. Although she was never formally beatified or canonized, her feast day is celebrated on May 13th.
Find a Devotional for this Saint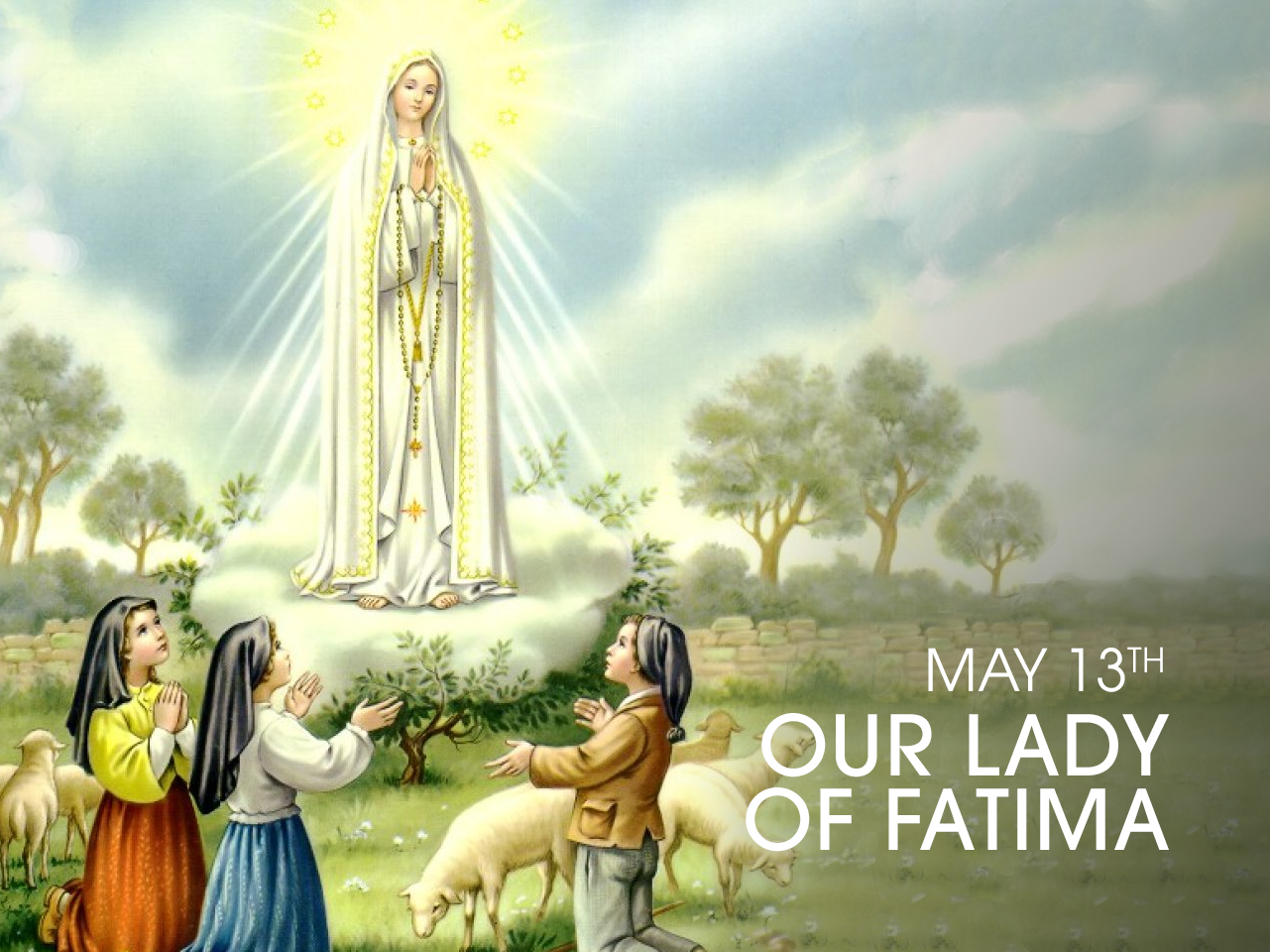 Our Lady of Fatima
Feast Day
On May 13, 1917, the Blessed Virgin Mary appeared to three shepherd children as they were grazing their sheep in Fatima, Portugal. Their names were Lucia, Francisco, and Jacinta. She appeared "brighter than the sun, shedding rays of light clearer and stronger than a crystal goblet filled with the most sparkling water and pierced by the burning rays of the sun." The Virgin Mary identified herself as Our Lady of the Rosary. She taught the children to recite the rosary daily, to pray for the conversion of sinners, to make small sacrifices as penance in reparation for sin, and to honor her Immaculate Heart. She also prophesied about the World Wars, showed the children a frightening vision of hell, warned of the spread of ideological errors from Russia, and asked that the Holy Father solemnly consecrate Russia to her Immaculate Heart in union with the world's bishops. Our Lady appeared at Fatima on the 13th day of the month from May to October of that year. The final apparition was the well-documented celestial phenomena of the "Miracle of the Sun" witnessed by tens of thousands of people, believers and unbelievers alike. After investigation, the apparition at Fatima was declared worthy of belief by the Catholic Church. The feast of Our Lady of Fatima is May 13th.
See More About Today's Feast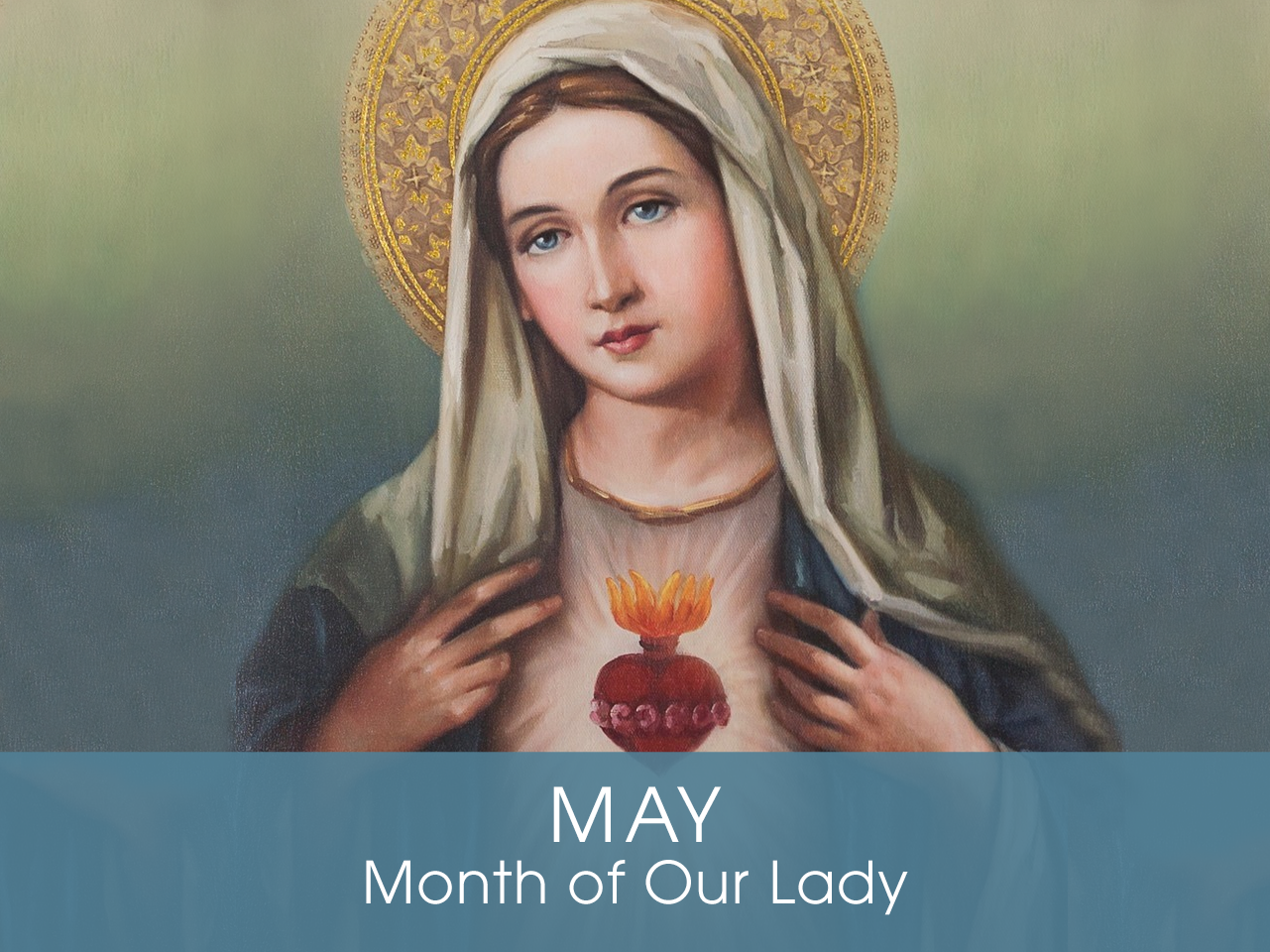 Month of

Our Lady
Devotion of the Month
In addition to the myriad feast days honoring Our Lady under her many titles and virtues, the entire month of May is especially given to her praise. In the words of Pope Paul VI, May is "a month which the piety of the faithful has long dedicated to Mary, the Mother of God … For this is the month during which Christians, in their churches and their homes, offer the Virgin Mother more fervent and loving acts of homage and veneration; and it is the month in which a greater abundance of God's merciful gifts comes down to us from our Mother's throne."
Find a Devotional or Sacramental
Daily Prayers
Prayer for the Dead
In your hands, O Lord, we humbly entrust our brothers and sisters.
In this life you embraced them with your tender love;
deliver them now from every evil and bid them eternal rest.
The old order has passed away: welcome them into paradise,
where there will be no sorrow, no weeping or pain,
but fullness of peace and joy with your Son and the Holy
Spirit forever and ever. Amen.
Prayer of Spiritual Communion
My Jesus, I believe that You are present in the most Blessed Sacrament. I love You above all things and I desire to receive You into my soul. Since I cannot now receive You sacramentally, come at least spiritually into my heart. I embrace You as if You were already there, and unite myself wholly to You. Never permit me to be separated from You. Amen.
Prayer for the Holy Father
Almighty and everlasting God, have mercy upon Thy servant, Pope Francis, our Supreme Pontiff, and direct him, according to Thy loving kindness, in the way of eternal salvation; that, of Thy gift, he may ever desire that which is pleasing unto Thee and may accomplish it with all his might. Through Christ Our Lord. Amen. Our Father. Hail Mary.