"Never be in a hurry; do everything quietly and in a calm spirit. Do not lose your inner peace for anything whatsoever, even if your whole world seems upset." St. Francis de Sales
Today's

Meditation

"Motherhood is such an incredible mystery! And the Blessed Virgin Mary, the masterpiece of motherhood, experienced all of its blessings. After having been courted by God and swept off her feet in the divine romance, she becomes the Theotokos (the God-bearer) and the New Eve and mother of all the living. Never was there a mother so fruitful. Theologically, Mary is even the spiritual mother of Eve and the spiritual mother of the Old Testament prophets! Yes, even Adam and Eve call her mother."
–Donald C. Clloway, MIC, p. 269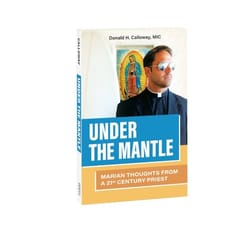 Daily

Verse
 "And they prayed and said, 'Lord, who knowest the hearts of all men, show which one of these two thou hast chosen to take the place in this ministry and apostleship from which Judas turned aside, to go to his own place.'  And they cast lots for them, and the lot fell on Matthi′as; and he was enrolled with the eleven apostles." Acts 1:24-26
St. Matthias the Apostle
Saint of the Day
St. Matthias the Apostle (1st c.) followed Jesus during his entire earthly ministry and was one of his 72 disciples. Matthias was chosen by the 11 Apostles to replace Judas Iscariot after his betrayal of Christ and subsequent suicide. After Christ's Ascension into heaven, St. Matthias devoted himself to preaching Christianity among the pagans, some of them barbarians and cannibals, all over Judea, Cappadocia, and Ethiopia for over 30 years. Many miracles are ascribed to him as the pagans sought to kill him: that he was unharmed after being forced to drink poison, that he once hid by becoming invisible, and that the earth opened up and swallowed his attackers. St. Matthias also preached the need for mortification of the flesh as an aid to growth in holiness. Eventually, at God's appointed time, he was martyred for the cause of Christ, though there are conflicting traditions as to exactly where and how. St. Matthias is the patron saint of carpenters, tailors, and reformed alcoholics. His feast day is May 14th.
Find a Devotional for this Saint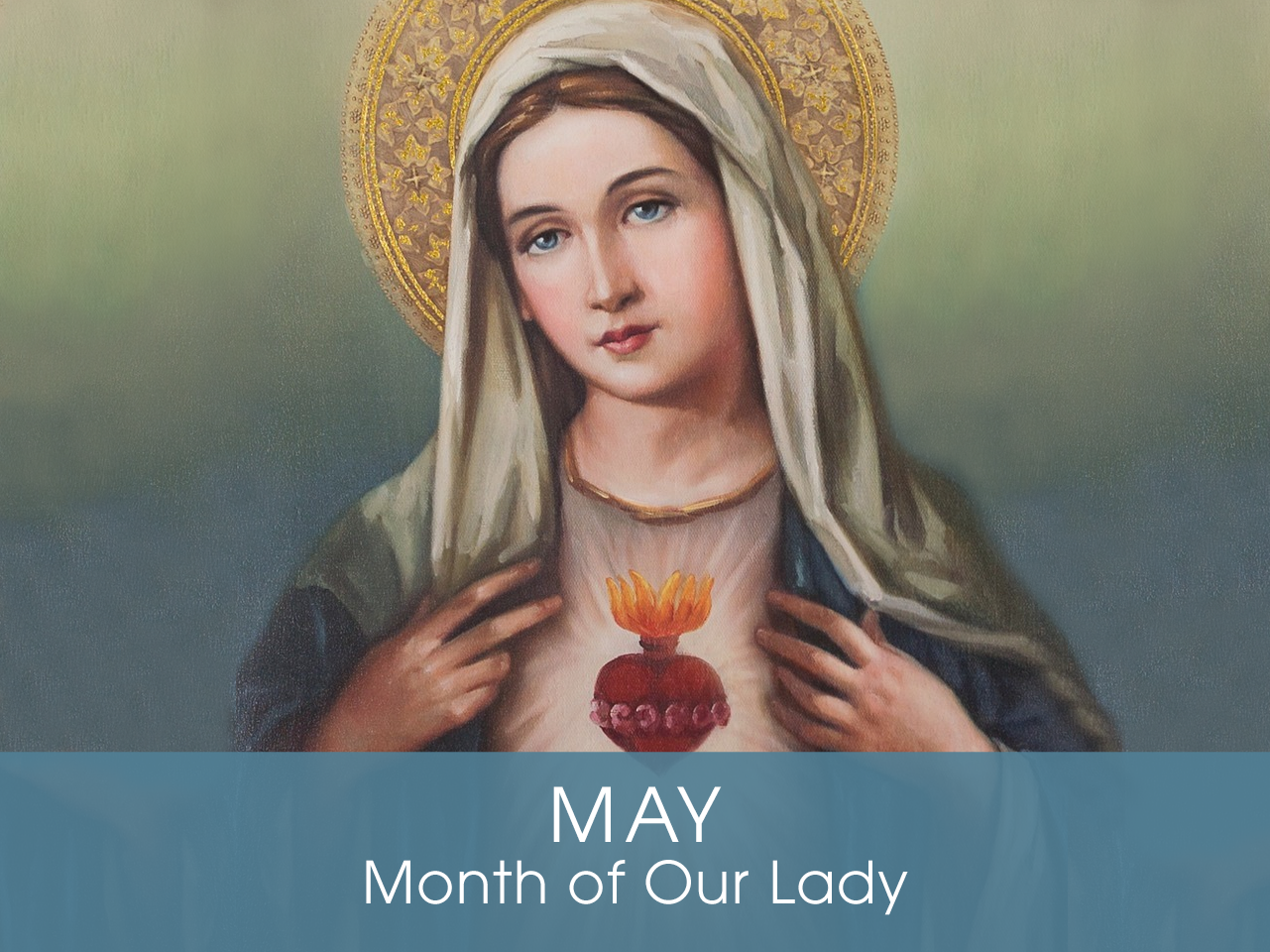 Month of

Our Lady
Devotion of the Month
In addition to the myriad feast days honoring Our Lady under her many titles and virtues, the entire month of May is especially given to her praise. In the words of Pope Paul VI, May is "a month which the piety of the faithful has long dedicated to Mary, the Mother of God … For this is the month during which Christians, in their churches and their homes, offer the Virgin Mother more fervent and loving acts of homage and veneration; and it is the month in which a greater abundance of God's merciful gifts comes down to us from our Mother's throne."
Find a Devotional or Sacramental
Daily Prayers
Prayer for the Dead
In your hands, O Lord, we humbly entrust our brothers and sisters.
In this life you embraced them with your tender love;
deliver them now from every evil and bid them eternal rest.
The old order has passed away: welcome them into paradise,
where there will be no sorrow, no weeping or pain,
but fullness of peace and joy with your Son and the Holy
Spirit forever and ever. Amen.
Prayer of Spiritual Communion
My Jesus, I believe that You are present in the most Blessed Sacrament. I love You above all things and I desire to receive You into my soul. Since I cannot now receive You sacramentally, come at least spiritually into my heart. I embrace You as if You were already there, and unite myself wholly to You. Never permit me to be separated from You. Amen.
Prayer for the Holy Father
Almighty and everlasting God, have mercy upon Thy servant, Pope Francis, our Supreme Pontiff, and direct him, according to Thy loving kindness, in the way of eternal salvation; that, of Thy gift, he may ever desire that which is pleasing unto Thee and may accomplish it with all his might. Through Christ Our Lord. Amen. Our Father. Hail Mary.