"Have patience with all things, but chiefly have patience with yourself. Do not lose courage in considering your own imperfections, but instantly set about remedying them, every day begin the task anew." St. Francis de Sales
Today's

Meditation

"Let us not fancy that if we cry a great deal we have done all that is needed—rather we must work hard and practice the virtues: that is the essential—leaving tears to fall when God sends them, without trying to force ourselves to shed them. Then, if we do not take too much notice of them, they will leave the parched soil of our souls well watered, making it fertile in good fruit; for this is the water which falls from Heaven. … I think it is best for us to place ourselves in the presence of God, contemplate His mercy and grandeur and our own vileness and leave Him to give us what He will, whether water or drought, for He knows best what is good for us; thus we enjoy peace and the devil will have less chance to deceive us."
—St. Teresa of Avila, p. 147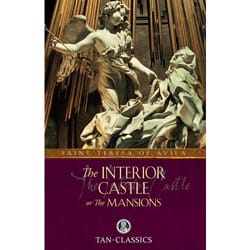 Daily

Verse
"For I know that my Redeemer lives, and at last he will stand upon the earth; and after my skin has been thus destroyed, then from my flesh I shall see God." Job 19:25-26
St. Dymphna
Saint of the Day
St. Dymphna (7th c.) was the daughter of a pagan Irish chieftain and a beautiful Christian noblewoman. Dymphna was raised as a Christian, and she consecrated her virginity to Christ at a young age. Dymphna's father loved his wife deeply. When her mother died, Dymphna's father was so overcome with grief that he became mentally unstable. Unable to find another suitable wife of equal character and beauty to his first wife, he attempted to marry Dymphna due to her close resemblance to her mother. Upon learning of his wicked plan, Dymphna fled across the sea into Belgium along with her tutor and confessor, Father Gerebran. Her father pursued them and eventually discovered their location by tracing the foreign money they used along the way. He killed Dymphna's confessor and pleaded with his daughter to return with him to Ireland to be his wife. When she refused, he cut off her head in a mad rage. St. Dymphna's church still stands on the place of her burial near Antwerp. There have been numerous accounts of those afflicted with epilepsy and mental illness visiting her tomb and receiving miraculous cures through her intercession. Because of this, St. Dympha is the patroness of those suffering from mental and neurological disorders and illnesses, as well as of mental health professionals. Her feast day is May 15th.
Find a Devotional for this Saint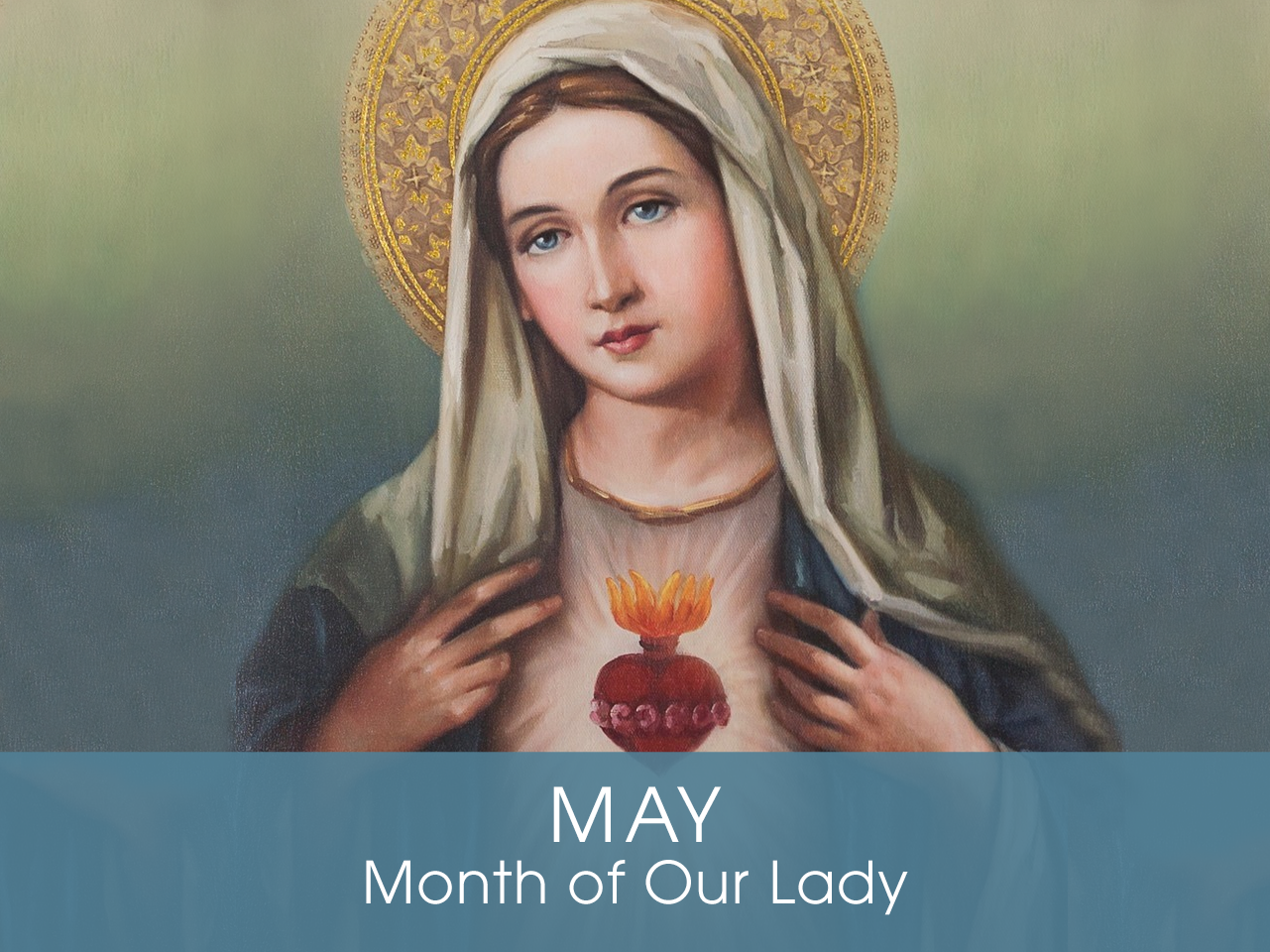 Month of the

Our Lady
Devotion of the Month
In addition to the myriad feast days honoring Our Lady under her many titles and virtues, the entire month of May is especially given to her praise. In the words of Pope Paul VI, May is "a month which the piety of the faithful has long dedicated to Mary, the Mother of God … For this is the month during which Christians, in their churches and their homes, offer the Virgin Mother more fervent and loving acts of homage and veneration; and it is the month in which a greater abundance of God's merciful gifts comes down to us from our Mother's throne."
Find a Devotional or Sacramental
Daily Prayers
Prayer for the Dead
In your hands, O Lord, we humbly entrust our brothers and sisters.
In this life you embraced them with your tender love;
deliver them now from every evil and bid them eternal rest.
The old order has passed away: welcome them into paradise,
where there will be no sorrow, no weeping or pain,
but fullness of peace and joy with your Son and the Holy
Spirit forever and ever. Amen.
Prayer of Spiritual Communion
My Jesus, I believe that You are present in the most Blessed Sacrament. I love You above all things and I desire to receive You into my soul. Since I cannot now receive You sacramentally, come at least spiritually into my heart. I embrace You as if You were already there, and unite myself wholly to You. Never permit me to be separated from You. Amen.
Prayer for the Holy Father
Almighty and everlasting God, have mercy upon Thy servant, Pope Francis, our Supreme Pontiff, and direct him, according to Thy loving kindness, in the way of eternal salvation; that, of Thy gift, he may ever desire that which is pleasing unto Thee and may accomplish it with all his might. Through Christ Our Lord. Amen. Our Father. Hail Mary.