"I have been all things unholy; if God can work through me, He can work through anyone." St. Francis of Assisi
Today's

Meditation

"On the whole, God's love for us is a much safer subject to think about than our love for Him. Nobody can always have devout feelings: and even if we could, feelings are not what God principally cares about. Christian Love, either towards God or towards man, is an affair of the will. If we are trying to do His will we are obeying the commandment, 'Thou shalt love the Lord thy God.' He will give us feelings of love if He pleases. We cannot create them for ourselves, and we must not demand them as a right. But the great thing to remember is that, though our feelings come and go, His love for us does not. It is not wearied by our sins, or our indifference; and, therefore, it is quite relentless in its determination that we shall be cured of those sins, at whatever cost to us, at whatever cost to Him."
—C. S. Lewis, p. 146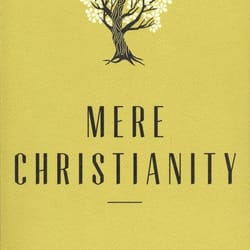 Daily

Verse
"But now in Christ Jesus you who once were far off have become near by the blood of Christ." Ephesians 2:13
St. Simon Stock
Saint of the Day
St. Simon Stock (1165-1265) was born in Kent, England. He was strongly drawn to God as a child, and at the age of twelve he began to live as a hermit in the hollow of an oak tree. After two decades of this solitary and penitential life, he entered the world again to study theology and become a priest. His studies complete, he then returned to his hermitage. At this time the Blessed Virgin Mary appeared to him, instructing him to join the Carmelite Order that was just entering England. St. Simon became a Carmelite in 1212. By 1215 he became the order's leader and worked to establish it across Europe, especially at the great universities. He also traveled to Rome and Mt. Carmel in the Holy Land, and revised the Carmelite Rule to make them mendicant friars instead of hermits. Tradition holds that the Virgin Mary appeared to him again and presented him with a brown scapular, the habit of his order, promising that those who wore it would not be eternally lost in hell. This apparition is known as Our Lady of Mount Carmel, and her "scapular promise" is that she will intercede with her Son to ensure that the wearer of the scapular obtains the grace of final perseverance, that is, of dying in a state of grace. This is the origin of the Brown Scapular devotion which soon spread to the laity to obtain the graces promised by Our Lady, a devotion later encouraged by many popes. St. Simon Stock's feast day is May 16th.
Find a Devotional for this Saint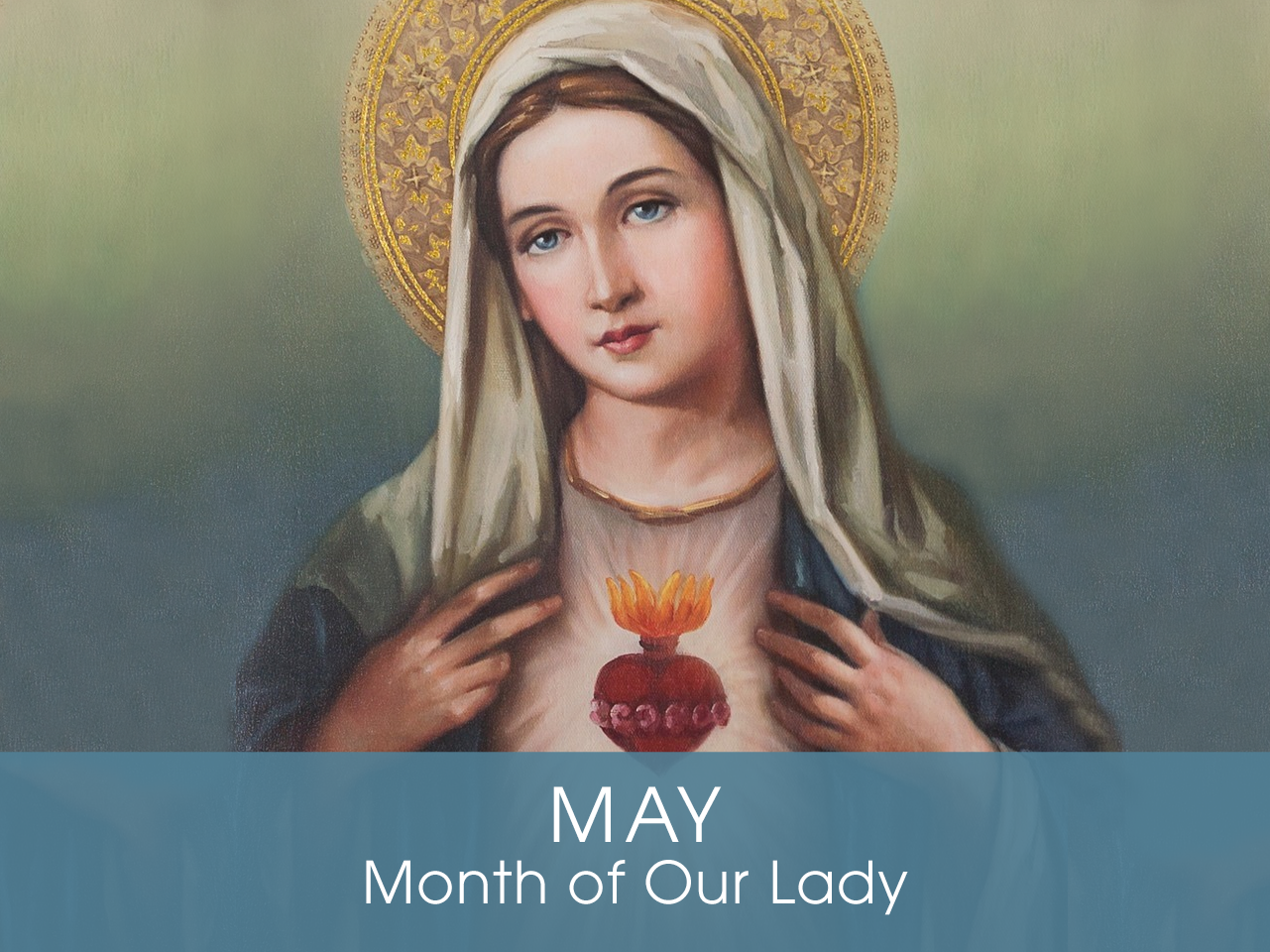 Month of the

Our Lady
Devotion of the Month
In addition to the myriad feast days honoring Our Lady under her many titles and virtues, the entire month of May is especially given to her praise. In the words of Pope Paul VI, May is "a month which the piety of the faithful has long dedicated to Mary, the Mother of God … For this is the month during which Christians, in their churches and their homes, offer the Virgin Mother more fervent and loving acts of homage and veneration; and it is the month in which a greater abundance of God's merciful gifts comes down to us from our Mother's throne."
Find a Devotional or Sacramental
Daily Prayers
Prayer for the Dead
In your hands, O Lord, we humbly entrust our brothers and sisters.
In this life you embraced them with your tender love;
deliver them now from every evil and bid them eternal rest.
The old order has passed away: welcome them into paradise,
where there will be no sorrow, no weeping or pain,
but fullness of peace and joy with your Son and the Holy
Spirit forever and ever. Amen.
Prayer of Spiritual Communion
My Jesus, I believe that You are present in the most Blessed Sacrament. I love You above all things and I desire to receive You into my soul. Since I cannot now receive You sacramentally, come at least spiritually into my heart. I embrace You as if You were already there, and unite myself wholly to You. Never permit me to be separated from You. Amen.
Prayer for the Holy Father
Almighty and everlasting God, have mercy upon Thy servant, Pope Francis, our Supreme Pontiff, and direct him, according to Thy loving kindness, in the way of eternal salvation; that, of Thy gift, he may ever desire that which is pleasing unto Thee and may accomplish it with all his might. Through Christ Our Lord. Amen. Our Father. Hail Mary.