"Faith is a habit of the mind whereby eternal life is begun in us, making the intellect assent to what is non-apparent." St. Thomas Aquinas
Today's

Meditation

"Very pleasing to Me, dearest daughter, is the willing desire to bear every pain and fatigue, even unto death, for the salvation of souls, for the more the soul endures, the more she shows that she loves Me; loving Me she comes to know more of My truth, and the more she knows, the more pain and intolerable grief she feels at the offenses committed against me."
—God to St. Catherine of Siena in the book, Dialogue of St. Catherine of Siena, p. 9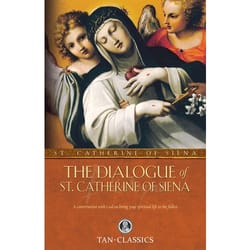 Daily

Verse
"Blessed are those whose way is blameless, who walk in the law of the Lord! Blessed are those who keep his testimonies, who seek him with their whole heart, who also do no wrong, but walk in his ways!" Psalm 119:1-3
Bl. Antonia Mesina
Saint of the Day
Blessed Antonia Mesina (1919-1935) was one of ten children born to a poor family on the island of Sardinia in Italy. Being the second oldest child, she had to leave school to help with the family chores after her mother became bedridden, a task which she accepted with obedience, humility, and joy. Antonia's mother referred to her daughter as "the flower of my life." Antonia was also active in her parish, joining the Young Women of Catholic Action organization at the age of ten and encouraging others to do the same. On May 17, 1935, while in the forest with a friend gathering firewood, Antonia was assaulted by a teenage boy who attempted to rape her. Her friend ran for help while Antonia bravely defended herself against her attacker. The young man, unable to achieve his goal due to her continuous resistance, brutally attacked Antonia with dozens of blows with a rock. By the time help arrived, it was too late. Antonia died at the age of sixteen. The entire town accompanied her body to the site of her burial. She is considered a martyr of sexual purity, and was beatified by Pope St. John Paul II in 1987. Her story has been likened to that of St. Maria Goretti. Blessed Antonia Messina is the patron of rape victims. Her feast day is May 17th.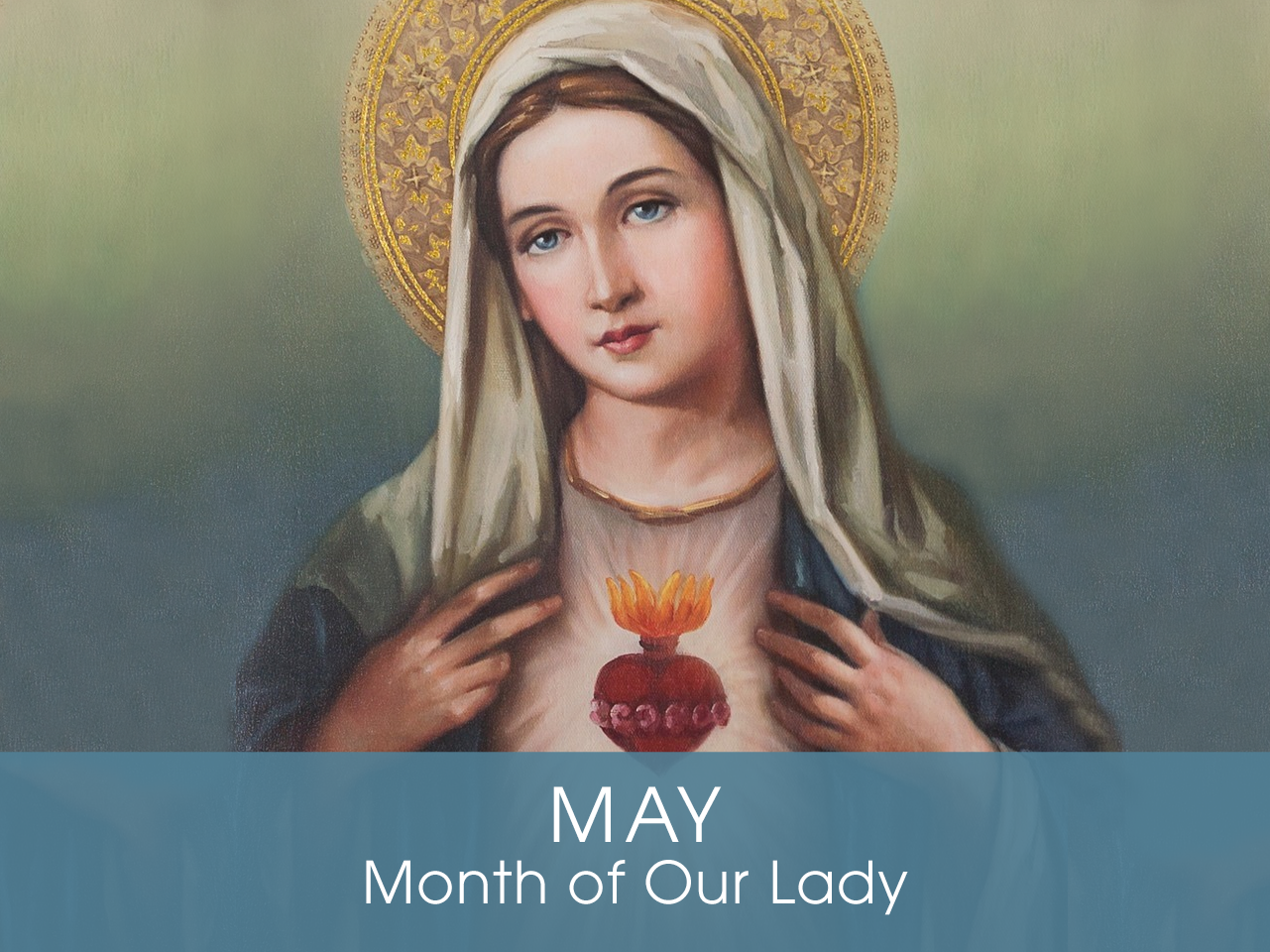 Month of the

Our Lady
Devotion of the Month
In addition to the myriad feast days honoring Our Lady under her many titles and virtues, the entire month of May is especially given to her praise. In the words of Pope Paul VI, May is "a month which the piety of the faithful has long dedicated to Mary, the Mother of God … For this is the month during which Christians, in their churches and their homes, offer the Virgin Mother more fervent and loving acts of homage and veneration; and it is the month in which a greater abundance of God's merciful gifts comes down to us from our Mother's throne."
Find a Devotional or Sacramental
Daily Prayers
Prayer for the Dead
In your hands, O Lord, we humbly entrust our brothers and sisters.
In this life you embraced them with your tender love;
deliver them now from every evil and bid them eternal rest.
The old order has passed away: welcome them into paradise,
where there will be no sorrow, no weeping or pain,
but fullness of peace and joy with your Son and the Holy
Spirit forever and ever. Amen.
Prayer of Spiritual Communion
My Jesus, I believe that You are present in the most Blessed Sacrament. I love You above all things and I desire to receive You into my soul. Since I cannot now receive You sacramentally, come at least spiritually into my heart. I embrace You as if You were already there, and unite myself wholly to You. Never permit me to be separated from You. Amen.
Prayer for the Holy Father
Almighty and everlasting God, have mercy upon Thy servant, Pope Francis, our Supreme Pontiff, and direct him, according to Thy loving kindness, in the way of eternal salvation; that, of Thy gift, he may ever desire that which is pleasing unto Thee and may accomplish it with all his might. Through Christ Our Lord. Amen. Our Father. Hail Mary.