"Love Mary! She is loveable, faithful, constant. She will never let herself be outdone in love, but will ever remain supreme. If you are in danger, she will hasten to free you. If you are troubled, she will console you. If you are sick, she will bring you relief. If you are in need, she will help you. She does not look to see what kind of person you have been. She simply comes to a heart that wants to love her." St. Gabriel Possenti
Today's

Meditation

"For want of contrition, innumerable Confessions are either sacrilegious or invalid; the penitent so often breaks his promises to God, and falls again so easily into the same faults, and many souls are eternally lost. Contrition is that true and lively sorrow which the soul has for all the sins it has committed, with a firm determination never to commit them any more . . . Many Christians spend a long time in examining their consciences, and in making long and often unnecessary narrations to the confessor, and then bestow little or no time upon considering the malice of their sins, and upon bewailing and detesting them. Christians such as these, says St. Gregory, act like a wounded man who shows his wounds to the doctor with the utmost anxiety and care, and then will not make use of the remedies prescribed. It is not so much thinking, nor so much speaking of your sins that will procure their pardon, but heartfelt sorrow and detestation of them."
—Fr. Ignatius of the Side of Jesus, p. 289-290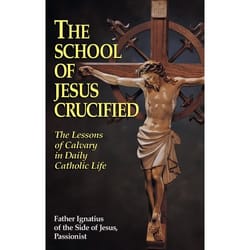 Daily

Verse
"With the loyal thou dost show thyself loyal; with the blameless man thou dost show thyself blameless; with the pure thou dost show thyself pure, and with the crooked thou dost show thyself perverse. Thou dost deliver a humble people, but thy eyes are upon the haughty to bring them down." 2 Samuel 22:26-28
St. Felix of Cantalice
Saint of the Day
St. Felix of Cantalice (d. 1587) was born to a pious peasant family in Italy. He grew up tending sheep and was hired out to work for a farmer at the age of nine, which he did for twenty years. He evidenced signs of holiness and spent his free time in prayer. He had a friend read him the lives of the saints from which he drew much inspiration. Felix eventually joined the Capuchin Franciscans and served in Rome as the Order's official beggar. Although he could not read, and received no formal study, he had great influence over the Roman people because of his piety and the labors he undertook to convert even the most hardened sinners. Felix also encouraged those he met to lead greater lives of virtue, regardless if they were dignitaries or peasants. Men who lived scandalous lives retreated from his presence, lest he convict them of their sins. St. Felix's special apostolate was among the children of the city to whom he gave religious instruction with childlike humility and simplicity. He was a contemporary and friend of St. Philip Neri, who declared Felix to be the Church's greatest living saint. St. Felix served in this way for 42 years. He was beatified immediately after his death, becoming the first Capuchin Franciscan ever canonized. His body rests under an altar dedicated to him in the church of the Immaculate Conception in Rome. His feast day is May 18.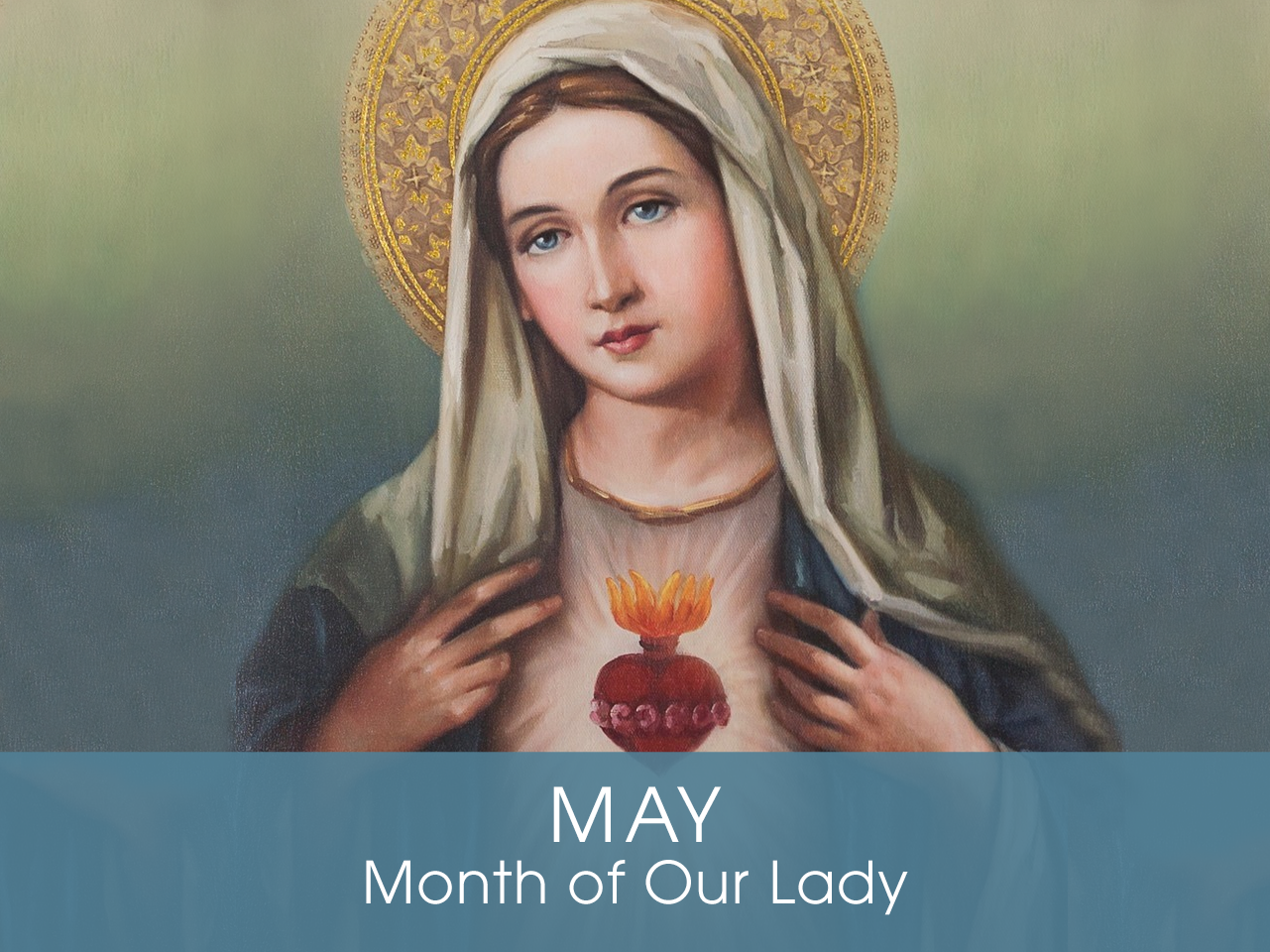 Month of the

Our Lady
Devotion of the Month
In addition to the myriad feast days honoring Our Lady under her many titles and virtues, the entire month of May is especially given to her praise. In the words of Pope Paul VI, May is "a month which the piety of the faithful has long dedicated to Mary, the Mother of God … For this is the month during which Christians, in their churches and their homes, offer the Virgin Mother more fervent and loving acts of homage and veneration; and it is the month in which a greater abundance of God's merciful gifts comes down to us from our Mother's throne."
Find a Devotional or Sacramental
Daily Prayers
Prayer for the Dead
In your hands, O Lord, we humbly entrust our brothers and sisters.
In this life you embraced them with your tender love;
deliver them now from every evil and bid them eternal rest.
The old order has passed away: welcome them into paradise,
where there will be no sorrow, no weeping or pain,
but fullness of peace and joy with your Son and the Holy
Spirit forever and ever. Amen.
Prayer of Spiritual Communion
My Jesus, I believe that You are present in the most Blessed Sacrament. I love You above all things and I desire to receive You into my soul. Since I cannot now receive You sacramentally, come at least spiritually into my heart. I embrace You as if You were already there, and unite myself wholly to You. Never permit me to be separated from You. Amen.
Prayer for the Holy Father
Almighty and everlasting God, have mercy upon Thy servant, Pope Francis, our Supreme Pontiff, and direct him, according to Thy loving kindness, in the way of eternal salvation; that, of Thy gift, he may ever desire that which is pleasing unto Thee and may accomplish it with all his might. Through Christ Our Lord. Amen. Our Father. Hail Mary.