"Our Lord has created persons for all states in life, and in all of them we see people who achieved sanctity by fulfilling their obligations well." St. Anthony Mary Claret
Today's

Meditation

"The fullness of wisdom is fear of the Lord, she is present with the faithful in the womb (Sirach 1:14). Fear of the Lord does not mean to be afraid of God. It means to stand in awe and wonder before the greatness of the Lord. When we recognize that God is God and we are creatures, we develop a healthy sense of humility. We acknowledge our need for wisdom and grace, which are both gifts of the Holy Spirit."
—Rev. Jude Winkler, p. 9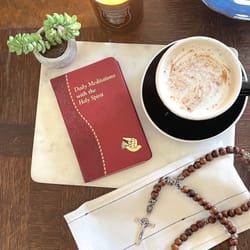 Daily

Verse
"The way we came to know love was that he laid down his life for us; so we ought to lay down our lives for our brothers. If someone who has worldly means sees a brother in need and refuses him compassion, how can the love of God remain in him? Children, let us love not in word or speech but in deed and truth." 1 John 3:16-18
St. Ivo
Saint of the Day
St. Ivo of Kermartin (1253–1303) was born to a noble family in Brittany, France. He studied civil and canon law, philosophy, and theology. He went on to practice law for many years in both the civil and ecclesiastical courts. He graciously defended the poor without charge, and visited them in prison as they awaited trial. He also worked to settle matters out of court to save litigants money and time. For these good works he became known as "Advocate of the Poor." St. Ivo also practiced a life of asceticism; he wore a hairshirt under his clothing, fasted regularly, and became a Franciscan Tertiary. These spiritual disciplines aided him in his practice of virtue in the courtroom: he fought the State in court on behalf of the rights of the Church, and became a diocesan judge who was unable to be tempted by bribes. St. Ivo eventually resigned from practicing law and joined the priesthood. He used the funds from his years practicing law to build a hospital for the poor, and he fed them with the harvests of his land. He became a miracle-worker during his life, feeding hundreds from a single loaf of bread. St. Ivo is the patron saint of judges, attorneys, lawyers, orphans, bailiffs, advocates, and canon lawyers. His feast day is May 19th.
Find a Devotional for this Saint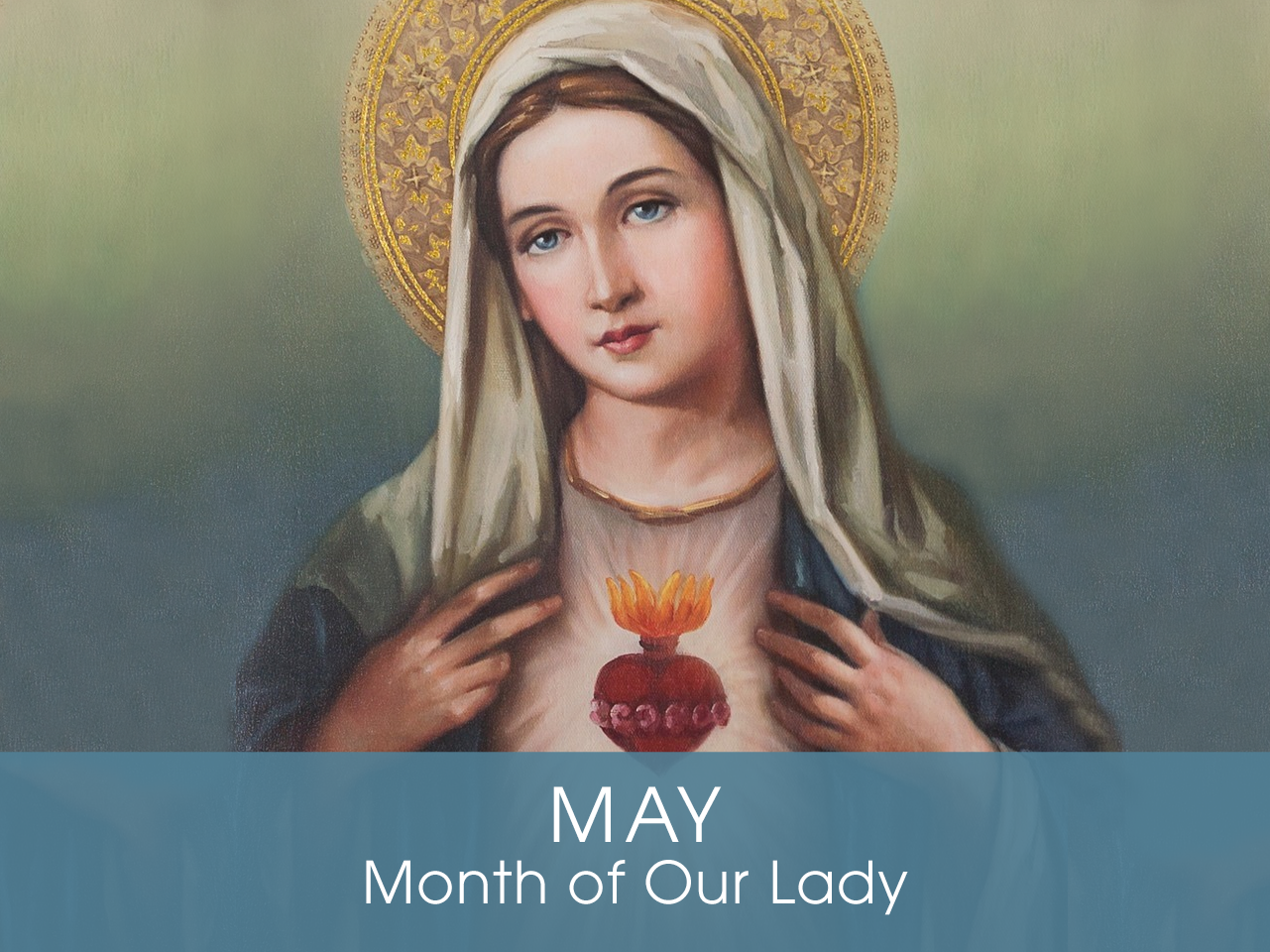 Month of

Our Lady
Devotion of the Month
In addition to the myriad feast days honoring Our Lady under her many titles and virtues, the entire month of May is especially given to her praise. In the words of Pope Paul VI, May is "a month which the piety of the faithful has long dedicated to Mary, the Mother of God … For this is the month during which Christians, in their churches and their homes, offer the Virgin Mother more fervent and loving acts of homage and veneration; and it is the month in which a greater abundance of God's merciful gifts comes down to us from our Mother's throne."
Find a Devotional or Sacramental
Daily Prayers
Prayer for the Dead
In your hands, O Lord, we humbly entrust our brothers and sisters.
In this life you embraced them with your tender love;
deliver them now from every evil and bid them eternal rest.
The old order has passed away: welcome them into paradise,
where there will be no sorrow, no weeping or pain,
but fullness of peace and joy with your Son and the Holy
Spirit forever and ever. Amen.
Prayer of Spiritual Communion
My Jesus, I believe that You are present in the most Blessed Sacrament. I love You above all things and I desire to receive You into my soul. Since I cannot now receive You sacramentally, come at least spiritually into my heart. I embrace You as if You were already there, and unite myself wholly to You. Never permit me to be separated from You. Amen.
Prayer for the Holy Father
Almighty and everlasting God, have mercy upon Thy servant, Pope Francis, our Supreme Pontiff, and direct him, according to Thy loving kindness, in the way of eternal salvation; that, of Thy gift, he may ever desire that which is pleasing unto Thee and may accomplish it with all his might. Through Christ Our Lord. Amen. Our Father. Hail Mary.