"Prayer is the best preparation for Holy Communion. Prayer is the raising of the mind to God. When we pray we go to meet Christ Who is coming to us. If our Creator and Savior comes from heaven with such great love, it is only fitting that we should go to meet Him. And this is what we do when we spend some time in prayer." St. Bernardine of Siena
Today's

Meditation

"For us Christians, the first virtue of godliness is to honor our parents—to pay back the troubles of those who bore us, and to give them whatever comforts we can with all our strength. For if we repaid them as much as possible, we could still never pay them back for their gift of life. Then they will enjoy the comfort we provide, . . . And then won't our Father in heaven accept our good intentions, and judge us worthy to 'shine like the sun in the Kingdom of our Father' (Matthew 13:43)?"
—St. Cyril of Jerusalem, p. 190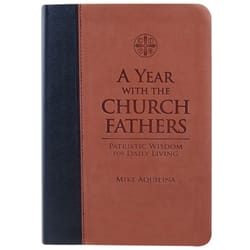 Daily

Verse
"The fear of the Lord is the beginning of wisdom, and the knowledge of the Holy One is insight." Proverbs 9:10
St. Bernardine of Siena
Saint of the Day
St. Bernardine of Siena (1380–1444) was born to a noble family in Siena, Italy. As a young man he witnessed the bubonic plague raging mercilessly through the city, and volunteered to care for the sick in the local hospital. At this time he also spent much time praying and fasting to know God's will for his life. He discerned a call to Holy Orders and the religious life, and joined the Franciscans at the age of 22. He lived in solitude for over a decade before being sent to preach in the streets, which he did with incredible skill, so much so that he became the most renowned preacher of his day. He traveled on foot to strife-torn cities, attacking sin and paganism and encouraging all to a life of faith and virtue. Huge crowds numbering in the tens of thousands would come to hear him preach in the public square. His fame and effectiveness as a preacher caused the pope to compare him to St. Paul the Apostle. Bernardine was especially known for his devotion to the Blessed Virgin Mary and for promulgating devotion to the Holy Name of Jesus. It was he who devised the IHS symbol over a blazing sun as a monogram and logo for the Holy Name of Jesus (in Greek) to replace the public display of insignias of rival family tribes which disturbed the peace. This symbol of Christ began appearing in churches and on public buildings, even to this day. He also served as the head of his Franciscan community. When he began there were 300 friars; when he died there were over 4,000. St. Bernardine's feast day is May 20th.
Find a Devotional for this Saint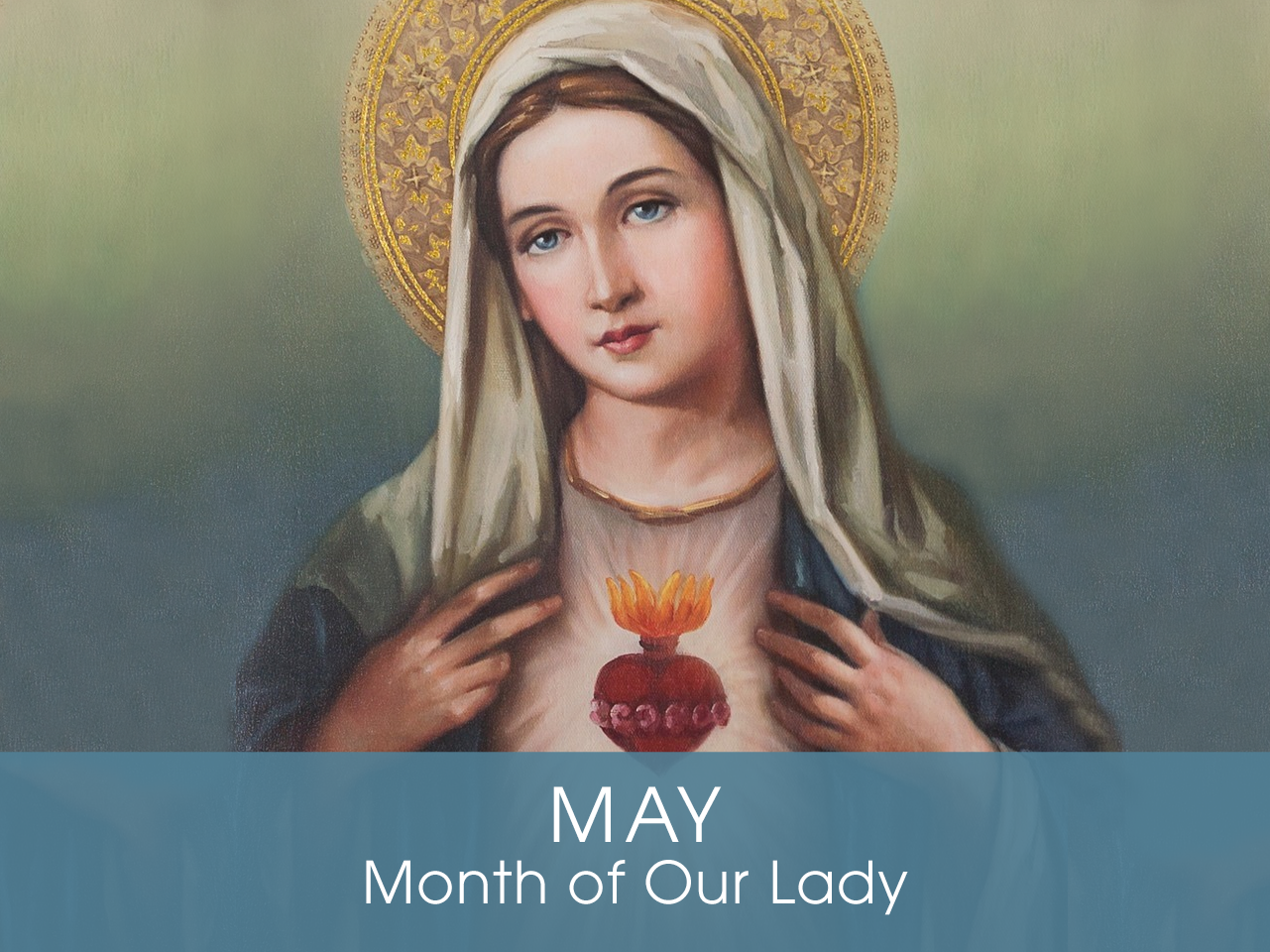 Month of

Our Lady
Devotion of the Month
In addition to the myriad feast days honoring Our Lady under her many titles and virtues, the entire month of May is especially given to her praise. In the words of Pope Paul VI, May is "a month which the piety of the faithful has long dedicated to Mary, the Mother of God … For this is the month during which Christians, in their churches and their homes, offer the Virgin Mother more fervent and loving acts of homage and veneration; and it is the month in which a greater abundance of God's merciful gifts comes down to us from our Mother's throne."
Find a Devotional or Sacramental
Daily Prayers
Prayer for the Dead
In your hands, O Lord, we humbly entrust our brothers and sisters.
In this life you embraced them with your tender love;
deliver them now from every evil and bid them eternal rest.
The old order has passed away: welcome them into paradise,
where there will be no sorrow, no weeping or pain,
but fullness of peace and joy with your Son and the Holy
Spirit forever and ever. Amen.
Prayer of Spiritual Communion
My Jesus, I believe that You are present in the most Blessed Sacrament. I love You above all things and I desire to receive You into my soul. Since I cannot now receive You sacramentally, come at least spiritually into my heart. I embrace You as if You were already there, and unite myself wholly to You. Never permit me to be separated from You. Amen.
Prayer for the Holy Father
Almighty and everlasting God, have mercy upon Thy servant, Pope Francis, our Supreme Pontiff, and direct him, according to Thy loving kindness, in the way of eternal salvation; that, of Thy gift, he may ever desire that which is pleasing unto Thee and may accomplish it with all his might. Through Christ Our Lord. Amen. Our Father. Hail Mary.