"Let us never forget that if we wish to die like the saints we must live like them." St. Eugene de Mazenod
Today's

Meditation

"The works of her [Mary], who was to be the Mother of the God-man, were altogether and in every way most perfect, and even to understand them exceeds the capacity of all human creatures and of the angels. Her interior acts of the virtues were so precious and of such great merit and favor, that they surpass all that the seraphim can do . . . But it is my Will, that during thy pilgrimage in thy mortal body thou place most holy Mary as the beginning of thy joy, and that thou follow her through the desert of renunciation and abnegation of all that is human and visible. Follow her by a perfect imitation according to the measure of thy strength and of the light which thou receivest. Let her be thy guiding star and thy Directress: she will manifest to thee my Will and will let thee find my holy law which is written in her by the power of my right hand: meditate upon it day and night."
—Jesus to Ven. Mary of Agreda, p. 87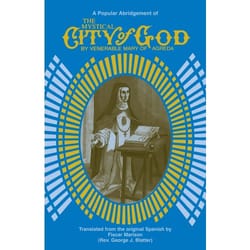 Daily

Verse
"Blessed be the God and Father of our Lord Jesus Christ, who has blessed us in Christ with every spiritual blessing in the heavens, as he chose us in him, before the foundation of the world, to be holy and without blemish before him. In love he destined us for adoption to himself through Jesus Christ, in accord with the favor of his will, for the praise of the glory of his grace that he granted us in the beloved." Ephesians 1:3-6
St. Eugene de Mazenod
Saint of the Day
St. Eugene de Mazenod (1782-1861) was born in southern France to a noble family. When he was eight years of age his family was forced to flee the turmoil of the French Revolution and seek political asylum in Italy. Leaving their possessions behind, the family struggled financially as they relocated from city to city. A sympathetic priest took it upon himself to educate Eugene and stir in him a love for God. The family returned to France when Eugene was twenty. They were distressed to find a dramatically altered society, and their social status no greater than ordinary citizens. The family was also plagued with in-fighting which culminated in divorce, a rarity at the time. While Eugene's father remained in Italy, Eugene's mother fought to regain the family's former possessions. She also attempted to force Eugene to marry a wealthy heiress. St. Eugene, deeply affected by how the Revolution had decimated the Church in France, decided to enter the seminary instead. After his ordination he sought out other zealous priests and together they went as missionaries into the countryside villages, calling themselves the "Missionaries of Provence," which was later approved by the pope as the "Oblates of Mary Immaculate." St. Eugene went on to become the Bishop of Marseilles. He did much work in restoring his diocese by building and repairing churches, doubling the number of priests, and bringing in religious communities. He also worked to weaken the government's monopoly on education, and supported the rights of the Holy See. Eugene de Mazenod is the patron saint of dysfunctional families. His feast day is May 21st.
Find a Devotional for this Saint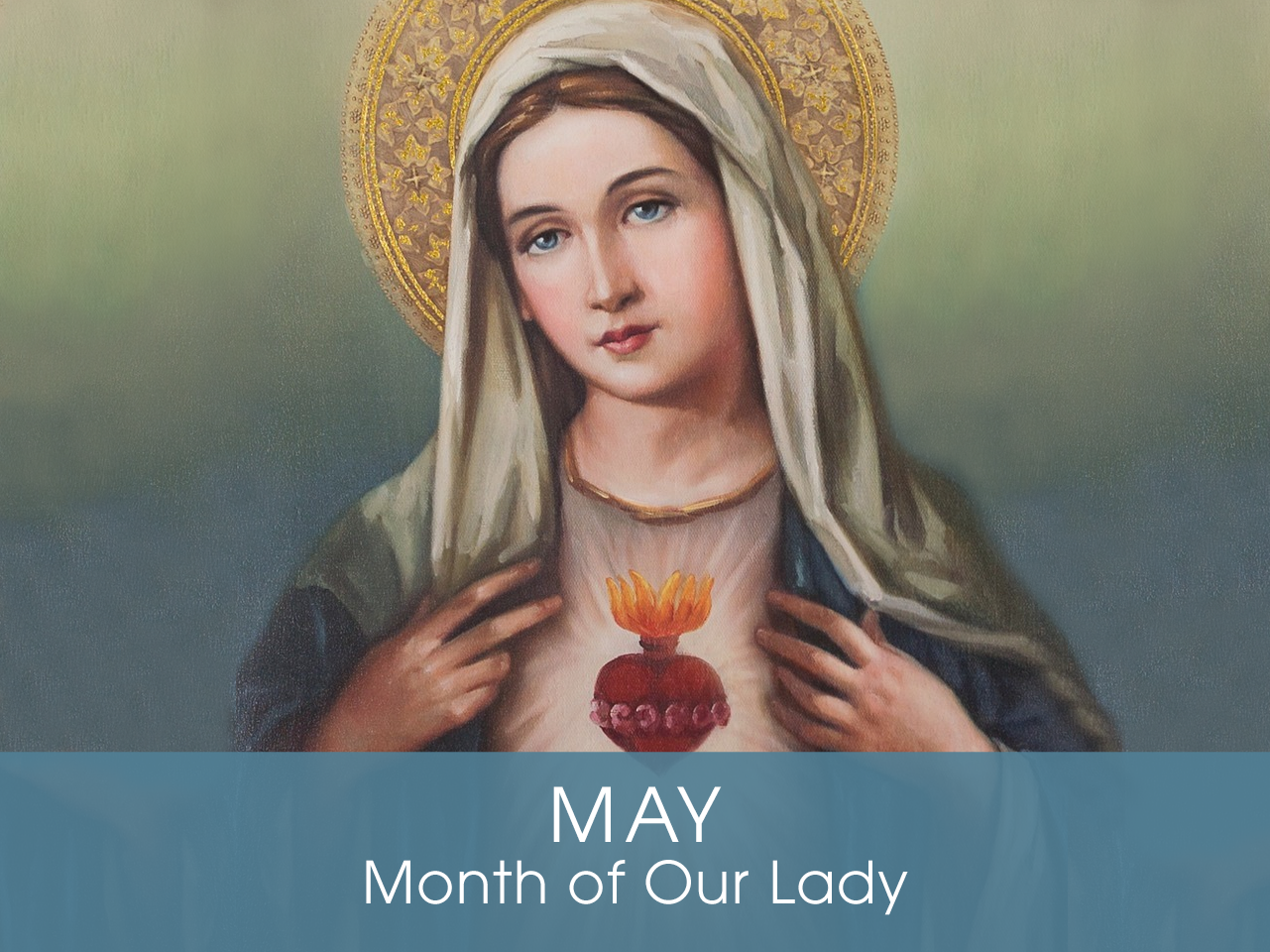 Month of

Our Lady
Devotion of the Month
In addition to the myriad feast days honoring Our Lady under her many titles and virtues, the entire month of May is especially given to her praise. In the words of Pope Paul VI, May is "a month which the piety of the faithful has long dedicated to Mary, the Mother of God … For this is the month during which Christians, in their churches and their homes, offer the Virgin Mother more fervent and loving acts of homage and veneration; and it is the month in which a greater abundance of God's merciful gifts comes down to us from our Mother's throne."
Find a Devotional or Sacramental
Daily Prayers
Prayer for the Dead
In your hands, O Lord, we humbly entrust our brothers and sisters.
In this life you embraced them with your tender love;
deliver them now from every evil and bid them eternal rest.
The old order has passed away: welcome them into paradise,
where there will be no sorrow, no weeping or pain,
but fullness of peace and joy with your Son and the Holy
Spirit forever and ever. Amen.
Prayer of Spiritual Communion
My Jesus, I believe that You are present in the most Blessed Sacrament. I love You above all things and I desire to receive You into my soul. Since I cannot now receive You sacramentally, come at least spiritually into my heart. I embrace You as if You were already there, and unite myself wholly to You. Never permit me to be separated from You. Amen.
Prayer for the Holy Father
Almighty and everlasting God, have mercy upon Thy servant, Pope Francis, our Supreme Pontiff, and direct him, according to Thy loving kindness, in the way of eternal salvation; that, of Thy gift, he may ever desire that which is pleasing unto Thee and may accomplish it with all his might. Through Christ Our Lord. Amen. Our Father. Hail Mary.