"See, my children, we must reflect that we have a soul to save, and an eternity that awaits us. The world, its riches, pleasures, and honors will pass away; heaven and hell will never pass away. Let us take care, then. The saints did not all begin well; but they all ended well. We have begun badly; let us end well, and we shall go one day and meet them in heaven." St. John Vianney
Today's

Meditation

"The greatest suffering of the souls in purgatory, it seems to me, is the awareness that something in them displeases God, that they have deliberately gone against His great goodness. I can also see that the divine essence is so pure and light-filled—much more than we can imagine—that the soul that has but the slightest imperfection would rather throw itself into a thousand hells than appear thus before the divine presence."
—St. Catherine of Genoa, p.41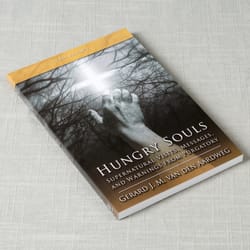 Daily

Verse
"Let the word of Christ dwell in you richly; teach and admonish one another in all wisdom; and with gratitude in your hearts sing psalms, hymns, and spiritual songs to God. And whatever you do, in word or deed, do everything in the name of the Lord Jesus, giving thanks to God the Father through him." Colossians 3:16-17
St. Rita of Cascia
Saint of the Day
St. Rita of Cascia (1381-1457) was born in Italy during an era of violent strife between cities and warring family tribes. As a child she repeatedly requested to enter the convent, but instead her parents arranged her marriage to a rich, ill-tempered, and violent man. He became physically abusive, yet she met his cruelty with kindness and patience. During her eighteen years of marriage she bore two sons whom she loved deeply. After many years of persistent prayer she eventually won her husband over to greater civility and kindness. When he was murdered, her sons plotted a bloody vendetta against the culprits. St. Rita labored to guide her children into forgiveness, without success. She earnestly prayed that God would change her son's murderous intentions, or allow them to die rather than commit a mortal sin. God heard St. Rita's prayers, and soon both of her sons became ill and died. St. Rita was then free to join the convent, however, she was rejected due to her family's connection with the local violence. She finally obtained entry only after much prayer, humility, patience, and perseverance. St. Rita's life in the convent was marked by heroic charity and penance as she closely united herself and her life of deep suffering to Christ. While praying before a crucifix, St. Rita mystically received a thorn in her forehead (stigmata) from Jesus' Crown of Thorns. St. Rita is the patron saint of impossible causes, difficult marriages, and abuse victims. Her feast day is May 22nd.
Find a Devotional for this Saint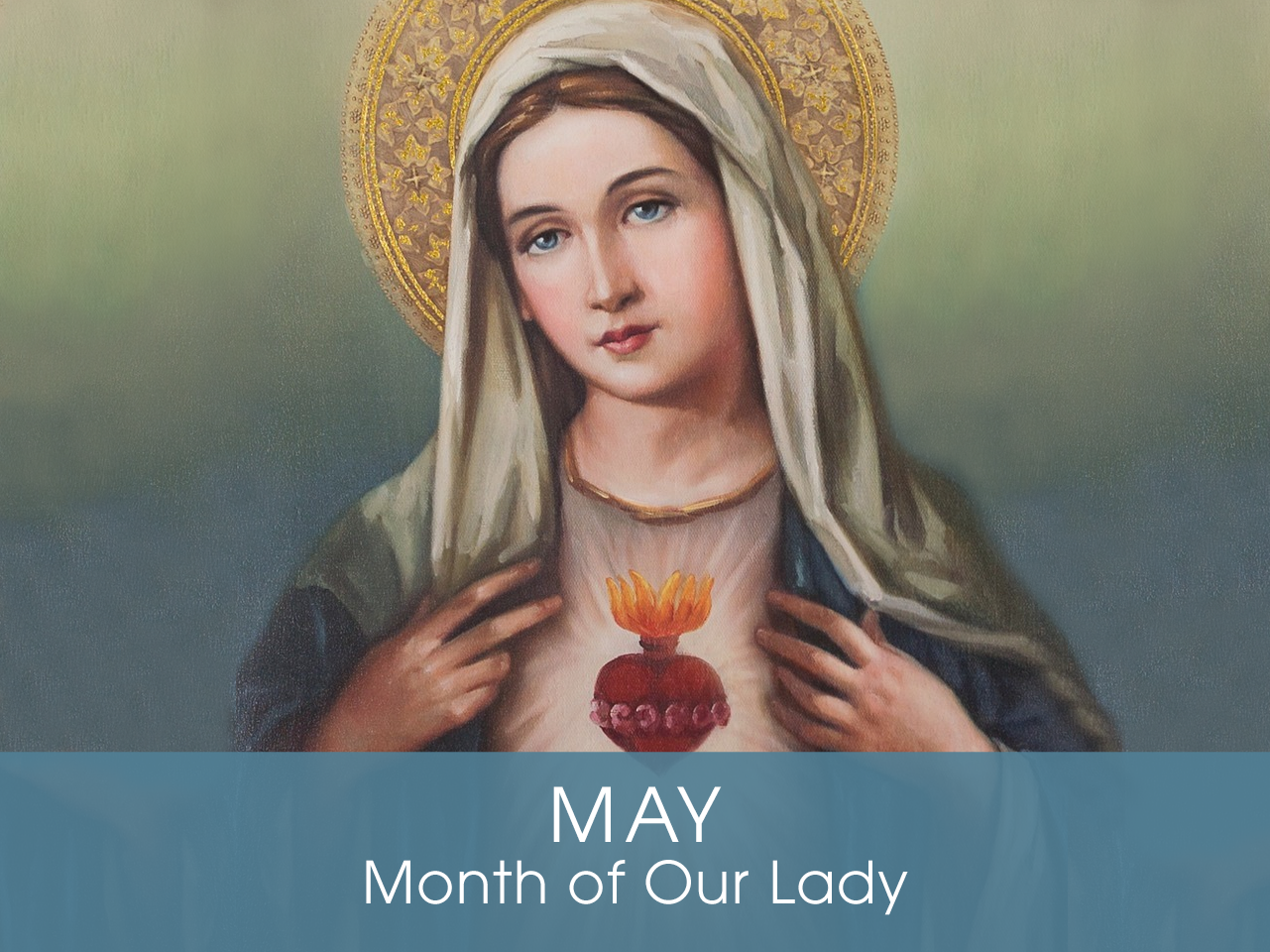 Month of the

Our Lady
Devotion of the Month
In addition to the myriad feast days honoring Our Lady under her many titles and virtues, the entire month of May is especially given to her praise. In the words of Pope Paul VI, May is "a month which the piety of the faithful has long dedicated to Mary, the Mother of God … For this is the month during which Christians, in their churches and their homes, offer the Virgin Mother more fervent and loving acts of homage and veneration; and it is the month in which a greater abundance of God's merciful gifts comes down to us from our Mother's throne."
Find a Devotional or Sacramental
Daily Prayers
Prayer for the Dead
In your hands, O Lord, we humbly entrust our brothers and sisters.
In this life you embraced them with your tender love;
deliver them now from every evil and bid them eternal rest.
The old order has passed away: welcome them into paradise,
where there will be no sorrow, no weeping or pain,
but fullness of peace and joy with your Son and the Holy
Spirit forever and ever. Amen.
Prayer of Spiritual Communion
My Jesus, I believe that You are present in the most Blessed Sacrament. I love You above all things and I desire to receive You into my soul. Since I cannot now receive You sacramentally, come at least spiritually into my heart. I embrace You as if You were already there, and unite myself wholly to You. Never permit me to be separated from You. Amen.
Prayer for the Holy Father
Almighty and everlasting God, have mercy upon Thy servant, Pope Francis, our Supreme Pontiff, and direct him, according to Thy loving kindness, in the way of eternal salvation; that, of Thy gift, he may ever desire that which is pleasing unto Thee and may accomplish it with all his might. Through Christ Our Lord. Amen. Our Father. Hail Mary.