"I place trust in God, my creator, in all things; I love Him with all my heart." St. Joan of Arc
Today's

Meditation

"In times of spiritual coldness and laziness, imagine in your heart those times in the past when you were full of zeal and solicitude in all things, even the smallest. Remember your past efforts and the energy with which you opposed those who wanted to obstruct your progress. These recollections will reawaken your soul from its deep sleep, will invest it once more with the fire of zeal, will raise it, as it were, from the dead, and will make it engage in an ardent struggle against the Devil and sin, thus being restored to its former height."
—St. Isaak of Syria, p. 146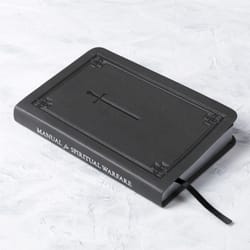 Daily

Verse
"Therefore thus says the Lord God, "Behold, I am laying in Zion for a foundation a stone, a tested stone, a precious cornerstone, of a sure foundation: 'He who believes will not be in haste.'"" Isaiah 28:16
St. Bede the Venerable
Saint of the Day
St. Bede (672–735 A.D.), also known as the Venerable Bede, was born to a wealthy family in England. At the age of seven he was sent to the Benedictine monastery to be educated by the monks. He discerned a vocation to the monastic life, and devoted himself to prayer and to the study of Sacred Scripture and Church history. After being ordained at the age of thirty, he went on to become a prolific writer and teacher. He was considered to be a genius and was widely famous for his theological works and knowledge of ecclesiastical history. He was also well-versed in all the natural sciences known in his day, making him an extraordinary scholar whose influence spread throughout Europe for centuries. During his life he was also considered to be a saint, and his writings were so filled with heavenly wisdom that a Church council ordered them to be read publicly in the churches. Bede was given the name Venerable not long after his death, and centuries later was named a Doctor of the Church. St. Bede's feast day is celebrated on May 25th.
Find a Devotional for this Saint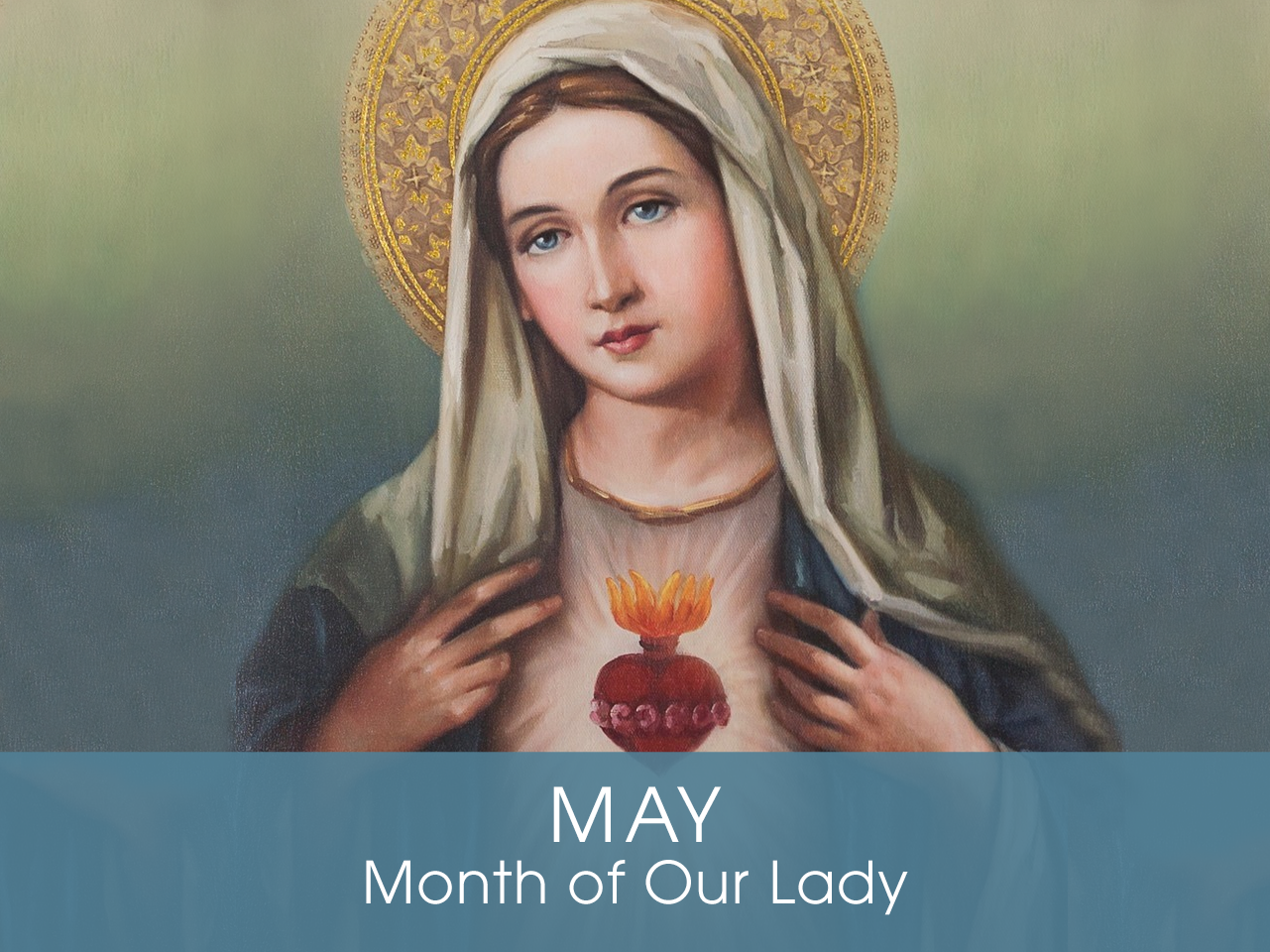 Month of the

Our Lady
Devotion of the Month
In addition to the myriad feast days honoring Our Lady under her many titles and virtues, the entire month of May is especially given to her praise. In the words of Pope Paul VI, May is "a month which the piety of the faithful has long dedicated to Mary, the Mother of God … For this is the month during which Christians, in their churches and their homes, offer the Virgin Mother more fervent and loving acts of homage and veneration; and it is the month in which a greater abundance of God's merciful gifts comes down to us from our Mother's throne."
Find a Devotional or Sacramental
Daily Prayers
Prayer for the Dead
In your hands, O Lord, we humbly entrust our brothers and sisters.
In this life you embraced them with your tender love;
deliver them now from every evil and bid them eternal rest.
The old order has passed away: welcome them into paradise,
where there will be no sorrow, no weeping or pain,
but fullness of peace and joy with your Son and the Holy
Spirit forever and ever. Amen.
Prayer of Spiritual Communion
My Jesus, I believe that You are present in the most Blessed Sacrament. I love You above all things and I desire to receive You into my soul. Since I cannot now receive You sacramentally, come at least spiritually into my heart. I embrace You as if You were already there, and unite myself wholly to You. Never permit me to be separated from You. Amen.
Prayer for the Holy Father
Almighty and everlasting God, have mercy upon Thy servant, Pope Francis, our Supreme Pontiff, and direct him, according to Thy loving kindness, in the way of eternal salvation; that, of Thy gift, he may ever desire that which is pleasing unto Thee and may accomplish it with all his might. Through Christ Our Lord. Amen. Our Father. Hail Mary.