"He who wishes for anything but Christ, does not know what he wishes; he who asks for anything but Christ, does not know what he is asking; he who works, and not for Christ, does not know what he is doing." St. Philip Neri
Today's

Meditation

"Do not suppose that after advancing the soul to such a state God abandons it so easily that it is light work for the devil to regain it. When His Majesty sees it leaving Him, He feels the loss so keenly that He gives it in many a way a thousand secret warnings which reveal to it the hidden danger. In conclusion, let us strive to make constant progress: we ought to feel great alarm if we do not find ourselves advancing, for without doubt the evil one must be planning to injure us in some way; it is impossible for a soul that has come to this state not to go still farther, for love is never idle. Therefore it is a very bad sign when one comes to a standstill in virtue."
—St. Teresa of Avila, p.99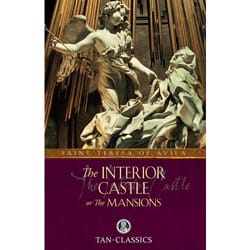 Daily

Verse
"In contrast, the fruit of the Spirit is love, joy, peace, patience, kindness, generosity, faithfulness, gentleness, self-control. Against such there is no law. Now those who belong to Christ [Jesus] have crucified their flesh with its passions and desires. If we live in the Spirit, let us also follow the Spirit. Let us not be conceited, provoking one another, envious of one another." Galatians 5:22-26
St. Philip Neri
Saint of the Day
St. Philip Neri (1515–1595) was born in Florence, Italy, to the noble class. He was a dutiful child with a cheerful disposition, making him popular with all who knew him. At the age of 18 he was to begin an apprenticeship for a career in business. However, after having a mystical experience, his life was radically changed. He traveled to Rome and entrusted himself completely to God's providence. He found living accommodations with a fellow Florentine in exchange for tutoring his sons, which Philip did with great skill. He then enrolled in philosophy and theology classes at a local monastery in order to become a priest. Although he excelled in his studies, he suddenly quit in order to spiritually serve the people of Rome. At that time, indifference, luxury, and corruption were widespread characteristics of the Roman clergy. Churches were neglected, flocks were abandoned, and the loss of faith was widespread. St. Philip Neri, with his commitment to a life of asceticism, was a contradiction to all of this malaise. With his characteristic good-naturedness, he lead many to a life of virtue and love for God as he traveled through the streets of Rome. He began an oratory for laymen to gather together and practice greater spiritual discipline, which grew and became famous. In obedience to his spiritual director he finally became a priest at the age of 34. He also started a religious order known simply as "The Oratory." St. Philip Neri is known as the "Apostle of Rome." He is the patron of Rome and the U.S. Army Special Forces. His feast day is May 26.
Find a Devotional for this Saint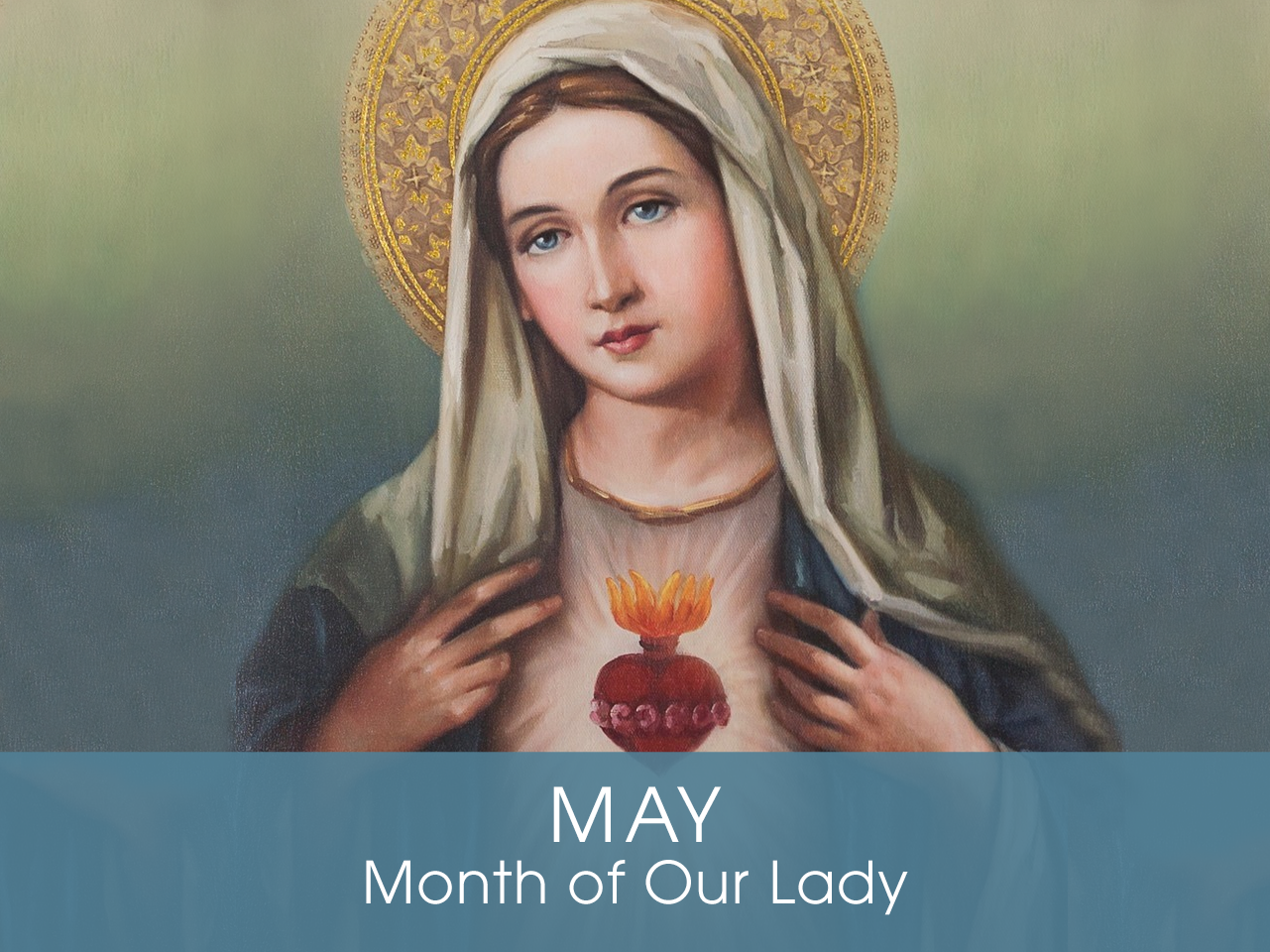 Month of

Our Lady
Devotion of the Month
In addition to the myriad feast days honoring Our Lady under her many titles and virtues, the entire month of May is especially given to her praise. In the words of Pope Paul VI, May is "a month which the piety of the faithful has long dedicated to Mary, the Mother of God … For this is the month during which Christians, in their churches and their homes, offer the Virgin Mother more fervent and loving acts of homage and veneration; and it is the month in which a greater abundance of God's merciful gifts comes down to us from our Mother's throne."
Find a Devotional or Sacramental
Daily Prayers
Prayer for the Dead
In your hands, O Lord, we humbly entrust our brothers and sisters.
In this life you embraced them with your tender love;
deliver them now from every evil and bid them eternal rest.
The old order has passed away: welcome them into paradise,
where there will be no sorrow, no weeping or pain,
but fullness of peace and joy with your Son and the Holy
Spirit forever and ever. Amen.
Prayer of Spiritual Communion
My Jesus, I believe that You are present in the most Blessed Sacrament. I love You above all things and I desire to receive You into my soul. Since I cannot now receive You sacramentally, come at least spiritually into my heart. I embrace You as if You were already there, and unite myself wholly to You. Never permit me to be separated from You. Amen.
Prayer for the Holy Father
Almighty and everlasting God, have mercy upon Thy servant, Pope Francis, our Supreme Pontiff, and direct him, according to Thy loving kindness, in the way of eternal salvation; that, of Thy gift, he may ever desire that which is pleasing unto Thee and may accomplish it with all his might. Through Christ Our Lord. Amen. Our Father. Hail Mary.