"Be brave and try to detach your heart from worldly things. Do your utmost to banish darkness from your mind and come to understand what true, selfless piety is. Through confession, endeavor to purify your heart of anything which may still taint it. Enliven your faith, which is essential to understand and achieve piety." St. John Bosco
Today's

Meditation

"Walking by faith, let us do good works. In these let there be a free love of God for His own sake and an active love for our neighbor. For there is nothing we can do for God. But because we have something we can do for our neighbor, we shall by our good offices to the needy gain the favor of Him Who is the source of all abundance. Let us then do what we can for others; let us freely bestow upon the needy out of our abundance."
—St. Augustine, p. 144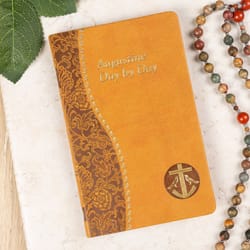 Daily

Verse
"O Lord, thou art my God; I will exalt thee, I will praise thy name; for thou hast done wonderful things, plans formed of old, faithful and sure." Isaiah 25:1
St. Augustine of Canterbury
Saint of the Day
St. Augustine of Canterbury (d. 604 A.D.), also known as St. Austin, was prior of a monastery in Rome before being called by Pope Gregory the Great to be a missionary to the British Isles. The Pope received word that the pagans of Britain would embrace the faith in great numbers if priests were sent to teach them, and previous missionaries had been unsuccessfu in the holy endeavor. In order to realize the Holy Father's desire to evangelize the island, Augustine set out on a new quest at the head of forty monks in 596 A.D. When they arrived in France they heard stories of the ferocity of the Anglo-Saxons. Out of fear, Augustine returned to Rome and asked the Pope to release him from the mission. Pope Gregory encouraged Augustine in his task and sent him back. When the monks landed in Kent they were treated kindly. The King of Kent himself accepted baptism and set up a residence for St. Augustine in Canterbury. There Augustine established a church and monastery as the center of his apostolic mission. Although his labor among the pagans was slow and difficult, his work bore much fruit and England eventually became a Christian nation. Augustine was the first Archbishop of Canterbury, England, and is known as the "Apostle of England." His feast day is May 27th.
Find a Devotional for this Saint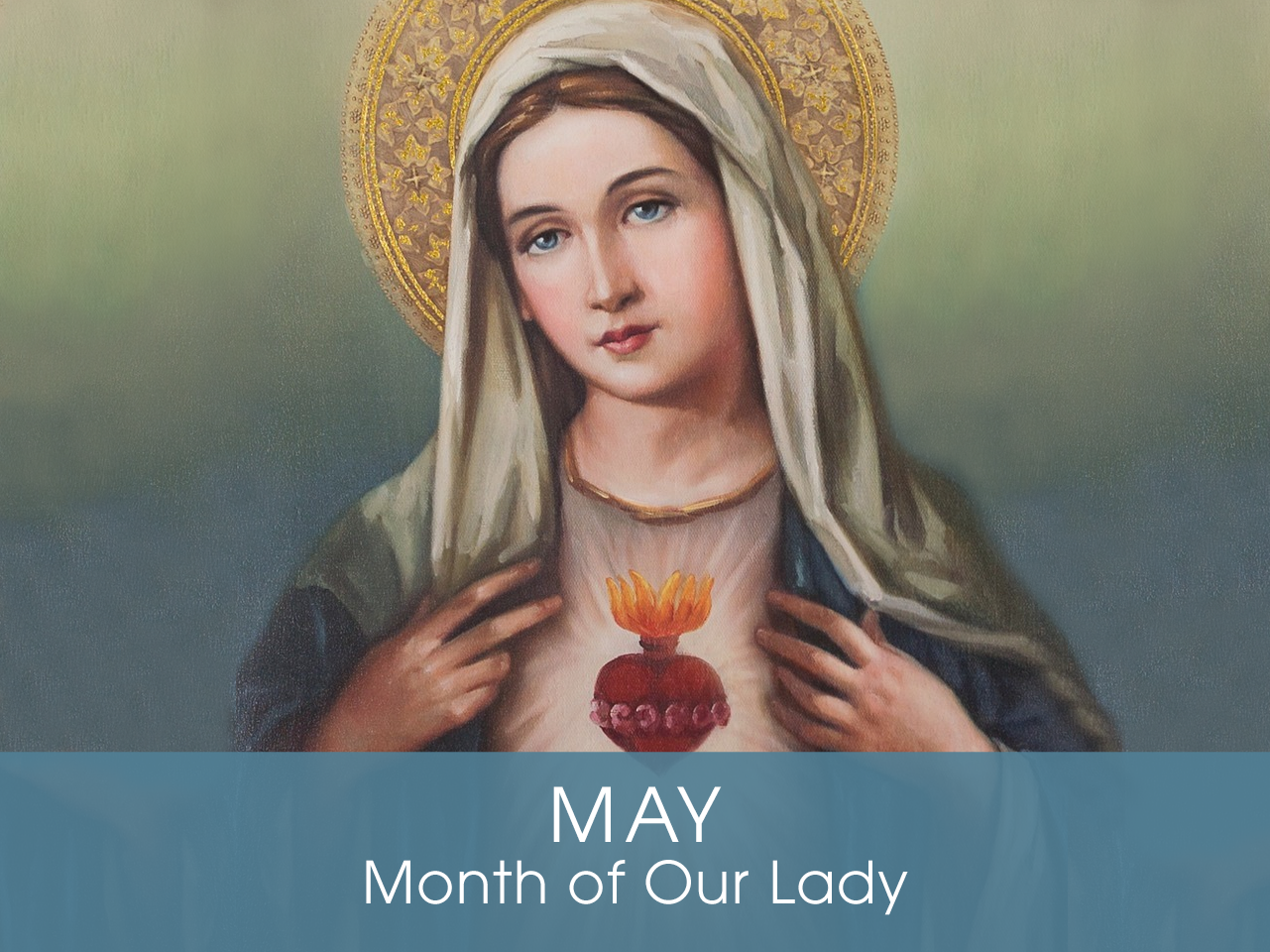 Month of

Our Lady
Devotion of the Month
In addition to the myriad feast days honoring Our Lady under her many titles and virtues, the entire month of May is especially given to her praise. In the words of Pope Paul VI, May is "a month which the piety of the faithful has long dedicated to Mary, the Mother of God … For this is the month during which Christians, in their churches and their homes, offer the Virgin Mother more fervent and loving acts of homage and veneration; and it is the month in which a greater abundance of God's merciful gifts comes down to us from our Mother's throne."
Find a Devotional or Sacramental
Daily Prayers
Prayer for the Dead
In your hands, O Lord, we humbly entrust our brothers and sisters.
In this life you embraced them with your tender love;
deliver them now from every evil and bid them eternal rest.
The old order has passed away: welcome them into paradise,
where there will be no sorrow, no weeping or pain,
but fullness of peace and joy with your Son and the Holy
Spirit forever and ever. Amen.
Prayer of Spiritual Communion
My Jesus, I believe that You are present in the most Blessed Sacrament. I love You above all things and I desire to receive You into my soul. Since I cannot now receive You sacramentally, come at least spiritually into my heart. I embrace You as if You were already there, and unite myself wholly to You. Never permit me to be separated from You. Amen.
Prayer for the Holy Father
Almighty and everlasting God, have mercy upon Thy servant, Pope Francis, our Supreme Pontiff, and direct him, according to Thy loving kindness, in the way of eternal salvation; that, of Thy gift, he may ever desire that which is pleasing unto Thee and may accomplish it with all his might. Through Christ Our Lord. Amen. Our Father. Hail Mary.